Dairy farming is one of the most popular enterprises in Nyeri County, with main breeds comprising Friesians, Ayrshires, Guernsey, Jerseys, and crosses. It is practiced in all eight sub-counties, including Mathira East & West, Mukurwe-ini, Othaya, Tetu, Nyeri Central, and Kieni East & West. In Kieni, some farmers have been rearing the animals in ranches since the area is expansive.
Cow's milk is a good source of protein, calcium, and nutrients, including vitamin B12 and iodine. It also contains magnesium, which is important for bone development and muscle function, and whey and casein, which have been found to play a role in lowering blood pressure.
Due to the high demand for the product in the county, the County Government of Nyeri, under Governor Mutahi Kahiga, various interventions have been undertaken to ensure sufficient milk for local consumption and commercial purposes.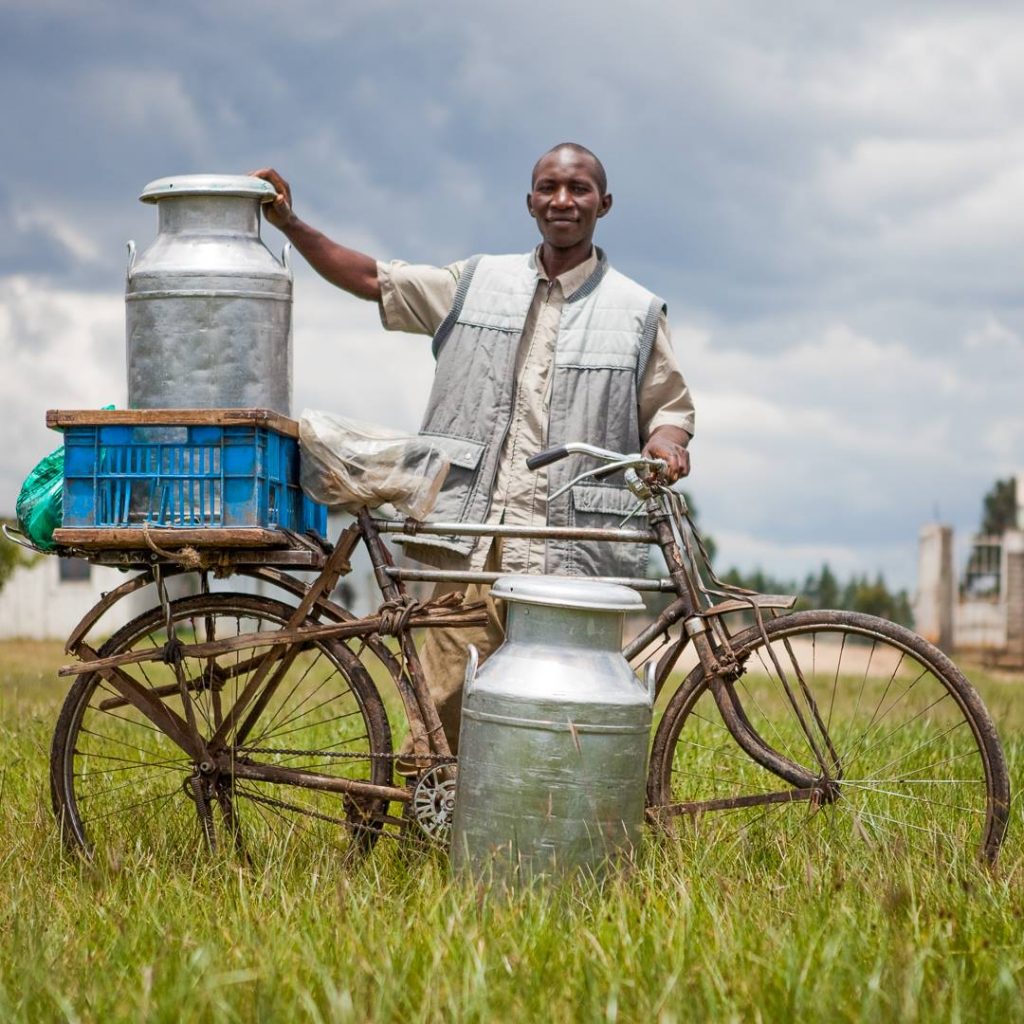 With the adoption of technology in Nyeri County, milk production has increased by 16 million liters in the last two years. In the Financial Year 2020/2021, milk production was 111.7 million litres, while during the last financial year of 2021/2022, the production rose to 127.9 million litres.
This was from the 193,310 cattle population, where an average production per cow was seven liters of milk.
An annual report from the Department of Agriculture, Livestock & Fisheries, attributes this to adopting technology despite the effects of climate change. Milk production follows the rainfall patterns of highs and lows due to climate change. Thus, the volumes are largely determined by the availability of pasture and other fodder materials within the county.
According to the County Government of Nyeri, the dairy value chain infrastructure in place has also led to an increase in the quality of milk produced within Nyeri County.
This includes 31 milk coolers from the County Government and the National Government, six milk pasteurizers from the County Government of Nyeri and donor projects, two milk tankers, an initiative by the dairy cooperatives, two packaging machines by the donor projects, and two milk dispensers from ASDSP II, which are situated in Mweiga Cooperative Society.
Some of the extension methodologies used in Nyeri County includes
Group training
Electronic platforms
Video dissemination
Individual farm visits
Conducting Livestock and Fisheries demonstrations, e.g, on fodder
Establishment, feed formulation, construction of livestock housing units, fish pond excavation and liner installation, etc
Office consultation and complaints resolution
Holding field days and major exhibitions like the Wambugu ATC exhibition and ASK Show.
On the other hand, marketing is done through the 25 Dairy cooperatives and 37 Dairy Self Help Groups across the county. Kieni East and West carry the bulk of the Dairy cooperatives.
The main milk buyers in the county include New KCC, Brookside Dairy, Wakulima Dairy, Meru Co-operative, Demka Dairies, Aspendos, Slopes Dairies, and Raka among others.
Other support interventions/facilities given by the County Government of Nyeri and donor projects to dairy cooperatives/ SHGs include
• Support with Sexed semen to Mweiga Cooperative by ASDSP II.
• Support with Feed Millers and Mixers – KCSAP, CGN, ASDSP II, and FAO-CSA.
• Support with Milk cans to Mweiga cooperative and Gakanga Dairy (20) by CGN.
• Construction of a milk plant for Kairuthi Dairy.
• Upper Tana Natural Resource Management Project (UTaNRMP) is supporting 29 CIGs with eight dairy cows each.
• Support with pasture and fodder seeds.
• Subsidized AI service courtesy of the County Government of Nyeri.
• Support 38 farmer groups with dairy goat breeding stock (Kenya/ French Alpine Bucks and Does). Intervention cost Ksh. 3,795,000.
• Upper Tana Natural Resource Management Project (UTaNRMP) also supports 45 farmer groups with individual dairy goats.
The County Government of Nyeri says it has several Proposed Interventions to make the sector even better. These are
• Support Dairy cooperatives with additional value equipment – e.g., Slopes Dairy requires a Continuous Milk Pasteurizer.
• Support more farmer groups with dairy goats.