Nyeri town poultry sellers have acquired a modern abattoir which is expected to boost their chicken selling and slaughtering business.
The Rware Poultry Sellers' slaughterhouse project which was supported by the County Government of Nyeri and funded by the Agriculture Sector Development Support Programme II (ASDSP II) was commissioned by Nyeri Governor Mutahi Kahiga.
Initially, the sellers would work in an open area with a harsh working environment due to either harsh sunshine or heavy rains. The area was also muddy and dirty. The rehabilitation of the project involved the installation of a non-slip terrazzo floor, washable wall tiles, chicken washing sink improvement, a dressing table upgrade with food grade quartz cover, installation of modern bird cages, installation of a modern smoke control hood and a security gate.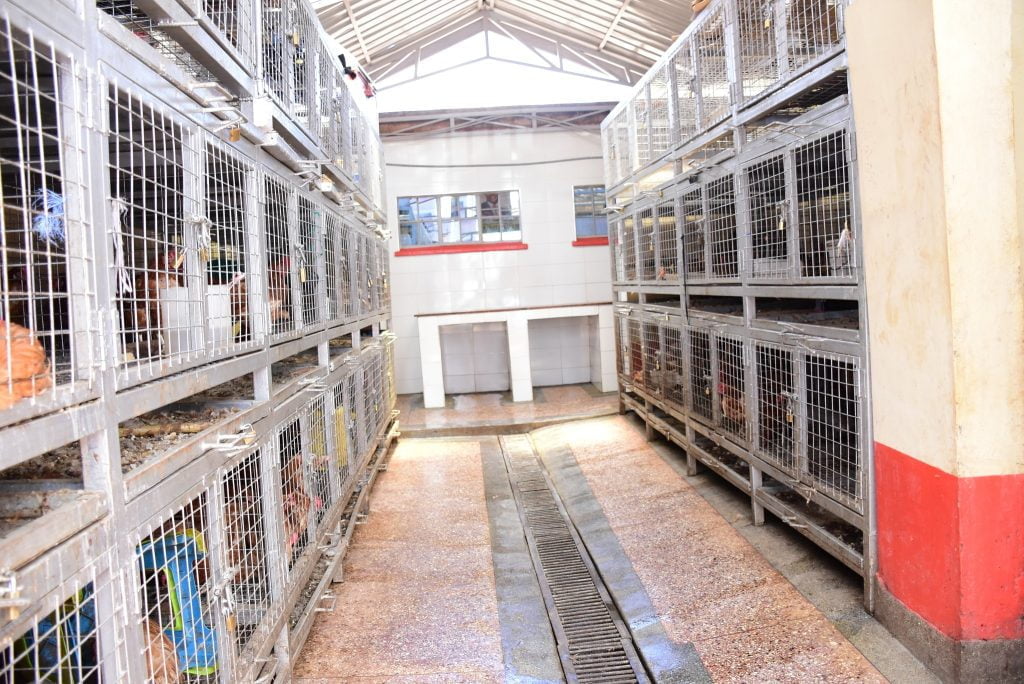 The County Government of Nyeri says the facility has improved food handling at the abattoir shop, improving food safety and attracting more customers, subsequently increasing the number of birds slaughtered and marketed through the facility, increasing income for the over 30 beneficiaries. The customers will also be assured of food safety through the provision of chicken products free from both physical and biological contaminants.
Rware Poultry Sellers Association Chairman Peter Kariuki lauded the county government for the modern facility adding that they are able to slaughter over 50 chickens per day from the initial 20 per day.