Uganda President Yoweri Museveni says he has boycotted eating onions for months now because Uganda no longer has 'serious onions'. Museveni says that imported seeds are to blame for the loss of flavor in vegetables and fruits and called for the restoration of local seeds.
"I would also like to take this opportunity to warn the people of National Agriculture Advisory Services (NAADS) and the Ministry of Agriculture to save our people from these fake imported seeds. We have very good local seeds. We are losing our original seeds with real flavor like onions, tomatoes, oranges and others just because some outsiders said we should lose them. They must be restored," said the President.
The President said when he went to USA for the first time in 1987 and he was given a pineapple, it tasted 'strange'. "I am therefore protesting our people from using imported fake seeds, we need to keep our foods with their natural flavor," he added.
President Museveni was speaking as he officiated at the handover of value addition equipment and grants to beneficiary farmer organizations at Namalere Agricultural Referral Mechanization Centre in Wakiso. The equipment will go to the villages. He said that the project is aimed at reminding farmers that agriculture is a business and they should earn from it, saying they are going to do more for the farmers.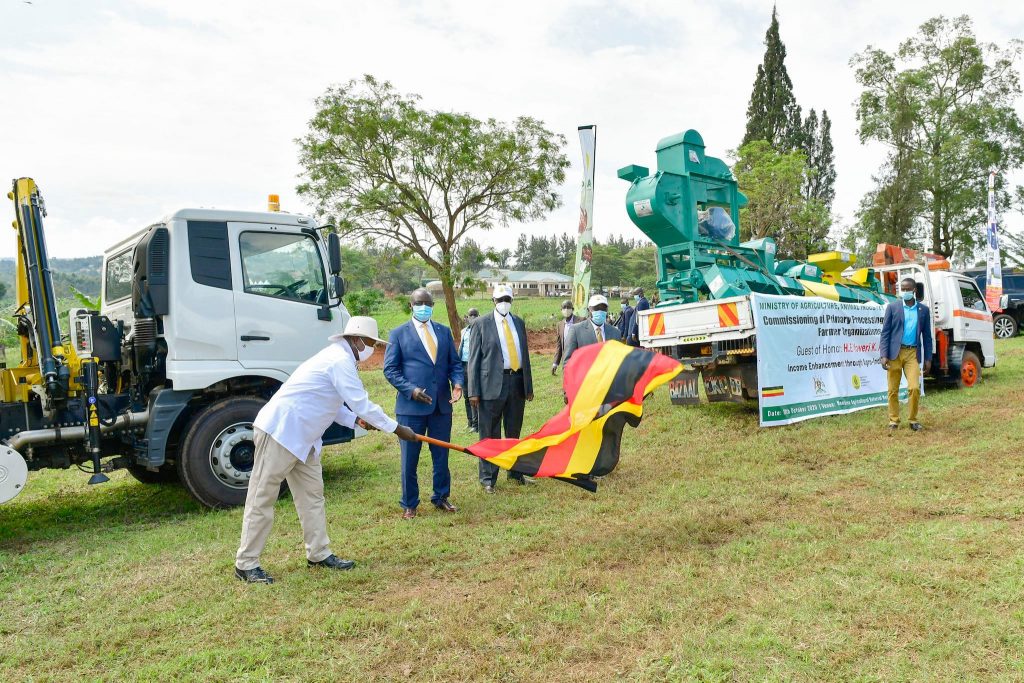 "I am happy that we are moving in the right direction as far as transforming Agriculture from subsistence to commercial is concerned. We started the Palm oil project in Kalangala. The people on the island have become very rich now because of that project. We are building for you a leather processing plant at Kawumu and we are also going to put up an industry to make paper out of banana fibers. This is because we are spending about $300m importing paper," opined Museveni.