Kenya and Uganda have signed a Memorandum of Understanding that will allow for the smooth transit of Fish from Lake Turkana in Kenya through Uganda to the Democratic Republic of Congo.
"I would like to thank and congratulate all stakeholders whose input has made the signing of this MoU possible. I also wish to thank the Principal Secretary of the Kenyan State Department for Fisheries, Aquaculture and the Blue Economy who signed on behalf of Kenya," said Ugandan Permanent Secretary for Agriculture and Fisheries Major General David Kasura during the signing on Saturday.
The two countries also flagged off the first trucks to undertake this trade since the signing of the MoU, at the Busia Customs point in Uganda. Major Kasura said they believe that the smooth trade in fish from Lake Turkana, through Uganda to the Democratic Republic of Congo will not only increase the incomes of traders in the fish and fish products but also contribute to the economies of the three countries and East Africa as a region.
The Kenyan Principal Secretary for Aquaculture, blue economy and fisheries Francis Owino said they started by developing the document on March 1, 2022, with a delegation from both countries visiting Lake Turkana to establish the source of dry fish.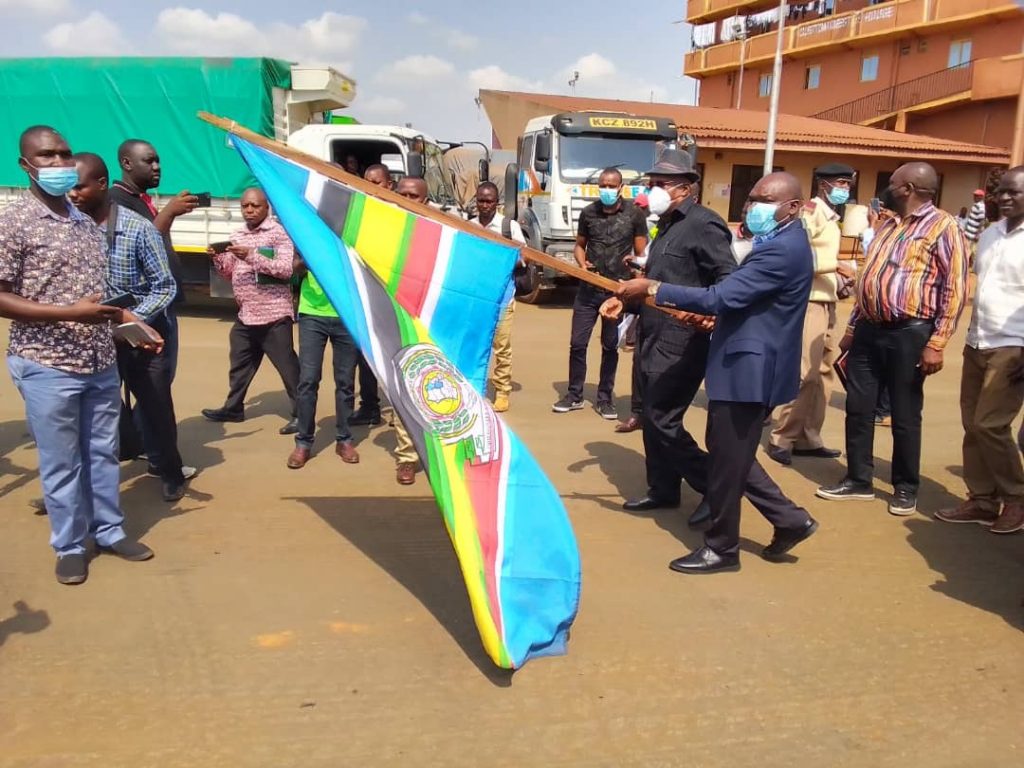 Discussions followed culminating in the formation of a multi-agency team headed by County commissioners of Turkana, Samburu, Marsabit and Busia while technical teams worked together leading to the conclusion of the framework for a smooth transition of fish from Lake Turkana to DRC Congo through Uganda.
Owino explained that the framework will address the challenges that faced the Kenyan fishermen at that time and thanked Major Kasura "for the very open, transparent, genuine and candid discussions that led to this document"
He further termed the signing of the document as a milestone and thanked all the stakeholders for the elaborate discussions for the benefit of the two countries.
In October last year, Ugandan authorities confiscated fish headed to the Democratic Republic of Congo belonging to Kenyan fish traders leading to demonstrations.