Kenya will host the first G25 African Coffee Summit this week. The country was granted the opportunity during the Inter African Coffee Organization (IACO) 61st Annual General Assembly which took place in Kigali, Rwanda from 16th to 18th November 2021.
The Inter African Coffee Organization (IACO) is an intergovernmental organization which brings together all twenty-five African coffee-producing countries with the overall objective of addressing the challenges facing the coffee sector in Africa.
Kenya has been a member of the Inter- African Coffee Organization (IACO) since 1960 when IACO Membership was 11 states to 25 States today. The formation of IACO was premised on perceived problems experienced by coffee-producing members and these were production, processing, consumption and marketing, in order to ensure smooth disposal of production and optimum level of selling prices. Some of these problems can be addressed while others need a concerted effort through collaboration amongst IACO member states.
The Heads of States and Governments of the 25 African Coffee Producing Countries under the theme "Sustainable Development and Economic Growth in the African Coffee Sector" shall converge in Nairobi, Kenya on 25th May 2022, to marshal consensus for integrating coffee as an anchor commodity in the African Union (AU) in harmony with the Africa Union Agenda 2063. This would give Africa the leverage to address the challenges faced by the African coffee sector under the auspices of the African Union to build a united and integrated Africa. The outcome of the summit is the Nairobi Declaration of the G25.
The African Coffee Summit objectives include –
To marshal consensus on a Declaration of including coffee as an anchor commodity in the Africa Union (AU) in harmony with the Africa Agenda 2063;
To promote value addition and domestic consumption in conjunction with educating people on coffee and its benefits on health;
To expand coffee trading regionally under the African Continental Free Trade  Area (AfCFTA) framework; and
To share knowledge on the imminent danger of climate change on coffee and the ongoing global pandemic COVID 19 which has had a tremendous effect on the coffee sector from seed to cup.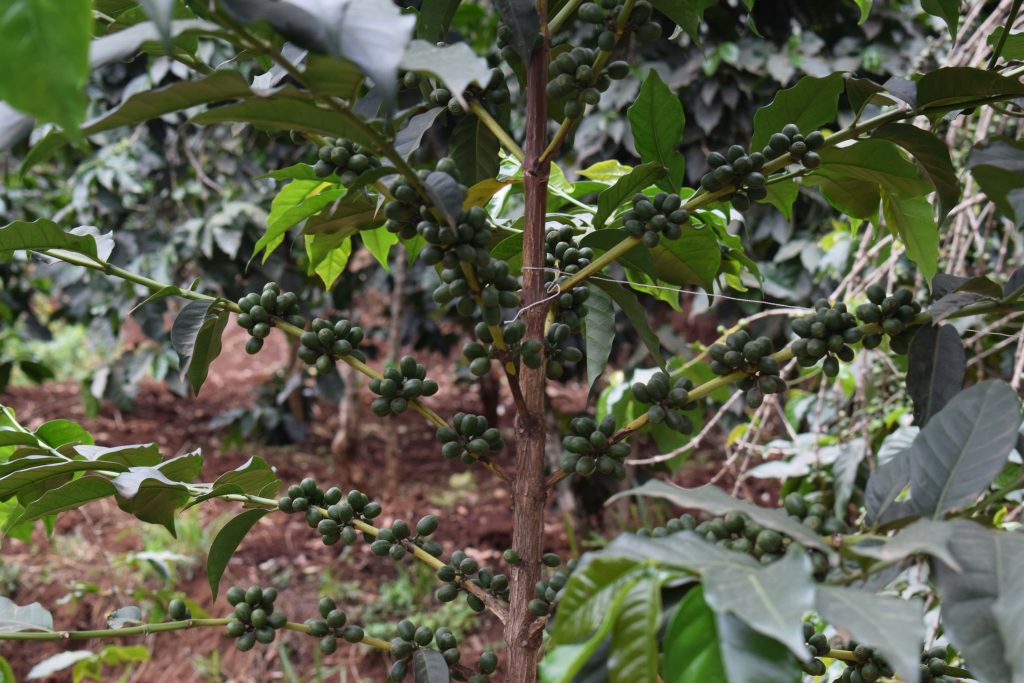 Coffee continues to be a major contributor to foreign exchange earnings. It is also a source of livelihood for an estimated 10 million people in Africa and attracts direct and indirect investments. Coffee has contributed immensely to national GDPs and socio-economic development in areas such as; rural infrastructure, education, health, employment, and poverty eradication.
It is also a major source of raw materials to the agro-processing industries and contributes to narrowing trade imbalances between Africa and her trading partners.
Globally Coffee is the second most traded commodity after oil and its turnover is estimated at USD 0.5 Trillion. However, only 10% of this turnover is transmitted to coffee growers.
That calls for the reason why Heads of States and Governments of coffee-producing countries are gathering in Nairobi, from 25th – 27th May 2022 to assent to and subsequently sign the "Nairobi Declaration".
"The privilege of hosting the first African Coffee Summit in Kenya gives the country an unrivalled opportunity to enhance her economic growth by enhancing the export of her coffees to a number of African countries. For the last five years, from 2016/17- to 2020/21, only 58,424 tons of clean coffee have been exported to 11 countries only. The Summit will provide a venue to amplify the African Continental Free Trade Area (AfCFTA) which provides for the movement of persons, capital, goods, and services to deepen economic integration and promotion of agricultural development, food security, industrialization and structural economic transformation in the continent. Kenyan coffee entrepreneurs, therefore, stand a better chance to venture into other African countries to trade in coffee through value addition to enhance coffee consumption in Africa. By hosting the 1st ACS, Kenya is poised to draw various economic and socio-cultural benefits", says the Ministry of Agriculture.