The Kenya Forest Service impounded over 10, 000 cider posts and timber at Olololpil area in Narok North Sub County which were that cut from private farms without a legal permit. KFS head of Narok County Ecosystem Mr. Mwai Muraguri said the owners of the posts had disregarded the  the Forest Conservation Act, which requires that one must get a legal permit from his office through the local chief's office to be allowed to fell trees.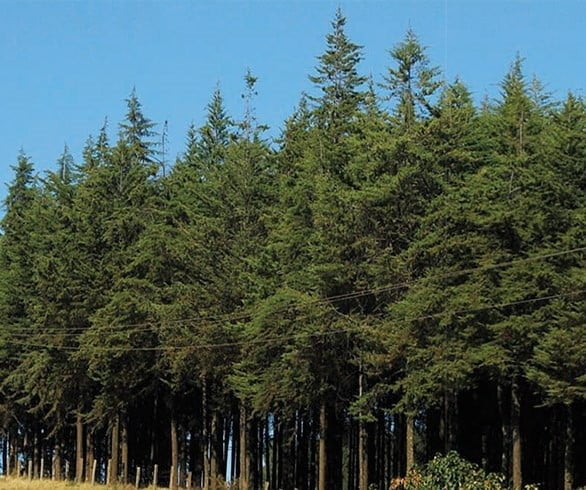 Mwau said that the government moratorium also bans cutting of indigenous trees like cider and oak which take over 50 years to mature , and said that the operation to nab those cutting trees will continue.
"The officers were carrying out their normal surveillance when they found out that some people were gathering cider posts for sale in a hideout at Ololopil area. The officers ambushed the illegal dealers and seized the forest produce," said Mwai.
Unfortunately, according to Mwai, no person was arrested as all those dealing with the illegal forest produce took off when they saw the officers.
"It is unfortunate that the post dealers are shifting to the private farms after we banned any human activities at the Maasai Mau forest. We will however pursue them and arrest them for destroying the forest," said Mwai.
Mwai said cutting down trees for domestic use like charcoal burning and fencing should be done after consulting with the chief and getting a valid license from his office as per the law.
The officer called on the residents to take advantage of the ongoing rains to plant more trees in their farms to attain the required 10 percent forest cover.
"Trees help in holding soil on to the ground hence prevent soil erosion. Planting trees is essential in mitigating mudslides and floods," said Mwai.