Kenya Forestry Research Institute (KEFRI) will renew a long existing partnership with (International Council for Research in Agroforestry) ICRAF aiming to develop commercial forestry and restoration of landscape in Kenya. This deliberation has come out from a meeting held at KEFRI headquarters, led by Director KEFRI Dr. Joshua Cheboiwo and Executive Director, CIFOR – ICRAF, Dr. Tony Simons.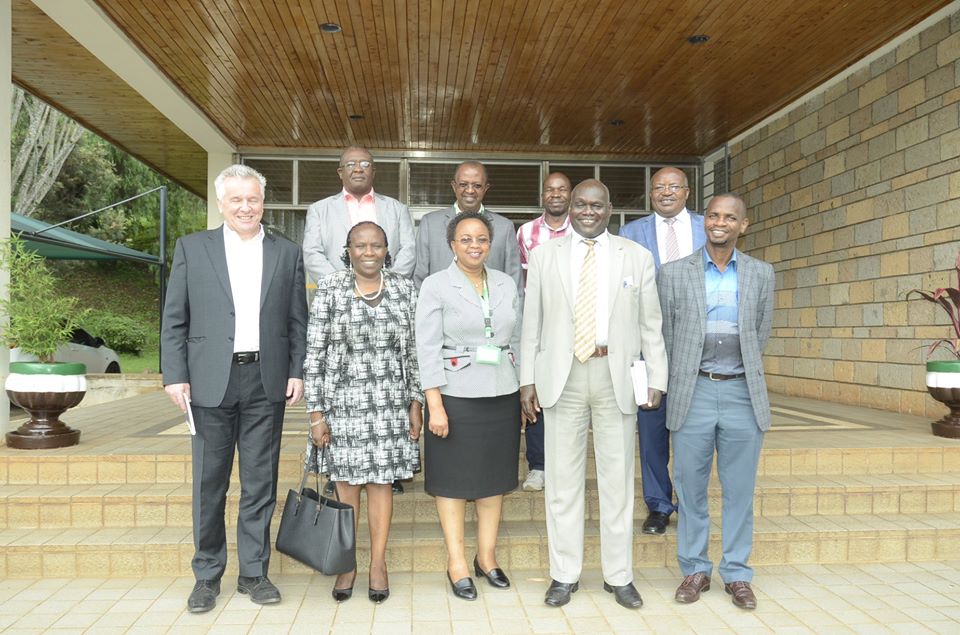 The parties agreed to establish a technical team that will evaluate new areas of collaboration and strategic development. The team will establish goals and areas of agreements zeroing more on joint commercialization of forestry and capacity development as well as strategies to mobilize resource from donors and governments.
Dr. Simons stated that many development partners are seeking credible institution in Kenya to facilitate commercialization of forestry resources and achieve green economy strategy which will enable the country attain a higher economic growth rate consistent with the Vision 2030 among other national plans.
"KEFRI's infrastructure and long experience in research and capacity building will therefore reinforce the collaboration during implementation. This will also bring together scientists to work in specialized areas that include germplasm development, commercialization of forestry to improve the private sector, governance and policy issues," remarked Dr. Simons.
Dr. Cheboiwo stated that KEFRI scientists are eager to collaborate, recalling the two institution worked together in the 80's with farmers, setting up experiments to intervene in Arid and Semi-Arid Land (ASALs) of Machakos, Maseno and in Western Kenya.
The ICRAF team comprised of Dr. Jonathan Muriuki who is the  Country Representative for Kenya, Dr Catherine Muthuri the Regional Coordinator for East and Southern Africa and research officer Mr. Douglas Bwire. KEFRI team consisted Senior Deputy Director Research and Development Dr. Jane Njuguna, Deputy Director Forest Products Improvement Programe Dr. James Kimondo, Deputy Director Socio-economic Policy and Governance Programme Dr. Joram Kagombe, Senior Research Scientist Dr. Joseph Machua and Senior Communication Officer Mr. Stephen Gitonga.