Agriculture CS Peter Munya has said that the Government has invested in Bandari Maritime Academy as the primary institution which will offer fishing skills for fishers to develop a robust fishing industry.
Munya noted that to meet the skills demands in the fishing industry, over 5,000 fishers will be trained for the next 5 years. The Government has so far trained a total of 186 fishers in deep-sea fishing, most of whom are youth aged 35 years and below. The trained fishers are expected to offer specialised manpower to the Kenyan fishing fleet, which is undergoing expansion and can also be used in the foreign fishing vessels that acquire licenses to fish in the Kenyan EEZ. Skills needed include navigation, engineering, fishing, food handling and processing, quality control as well as health and food safety in the marine fisheries.
The CS was speaking during the commissioning of three fishing boats at Liwatoni in Mombasa." The boats are fitted with necessary navigation and safety equipment and can comfortably cruise at 12 knots with over 10 tons of fish on board," said CS Munya.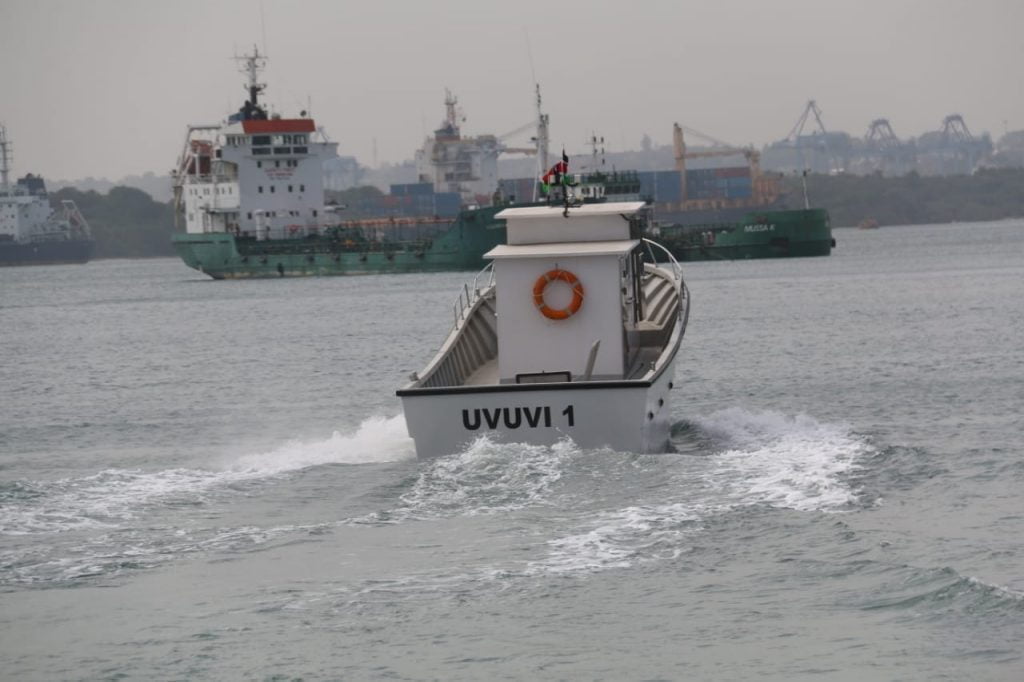 He added that the government is refurbishing and rehabilitating Liwatoni Fishing Port which is expected to offer fishing related services and facilitate the development of a vibrant marine fishing industry.

Touring the facility, he urged the fisher community to use these facilities and equipment to create wealth, jobs and provide food and nutrition security for the country.