The County Government of Trans-Nzoia has flagged off the first phase of ward specific planting and topdressing fertilizers. While flagging off more than 7000 bags of fertilizer for 7 Wards in the county, Agriculture C.E.C member Mary Nzomo said the county government under the ward specific programme is expecting to distribute 15,000 bags worth 42 million shillings within the the planting season.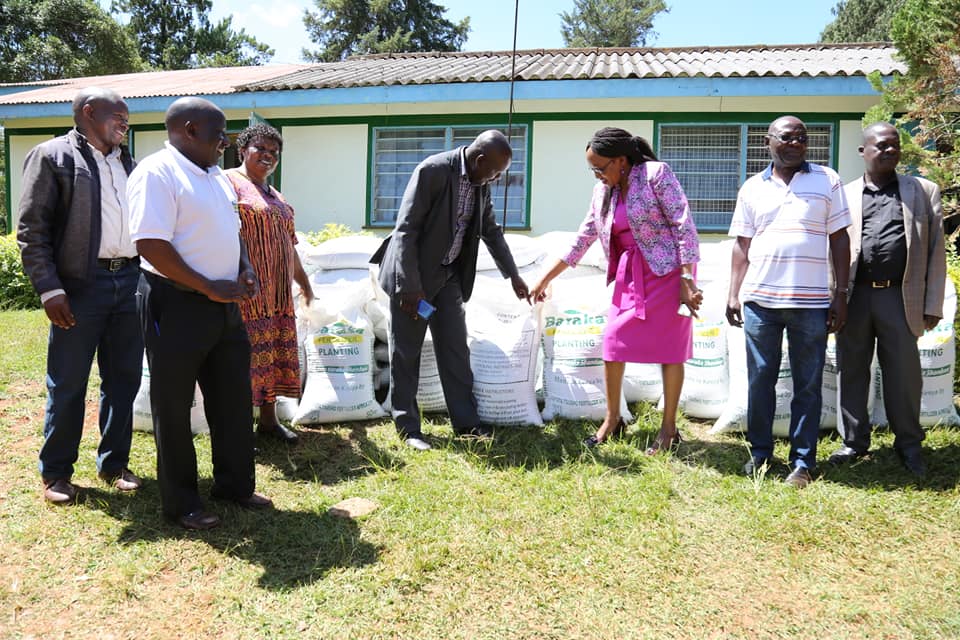 Mrs. Nzomo noted that the fertilizers that the department is distributing to farmers is suitable for soils in the region with a nutritional component of nitrogen, phosphorus, potassium, Sulphur, calcium, magnesium, zinc and boron hence will prevent the soils from becoming acidic.
Nzomo has called on farmers to buy balanced fertilizers to avoid soil acidity, urging those who will be purchasing DAP fertilizer to incorporate lime in their soil saying this will help reduce soil acidity.
Matumbei MCA Jeremiah Wakhulia and his Kwanza counterpart Sarah Lubano who are members of the agriculture committee in the assembly said the farm input will be issued to vulnerable groups to cushion them.
The county assembly members said the program is under the ward specific fund and it will be distributed free to the selected beneficiaries from the 12 wards. The county assembly members have urged the public to report any person who will be asked to pay for the fertilizers saying the fertilizer is free.
The Wards which allocated funds for the free fertilizer programme are Matumbei, Kapomboi, Keiyo, Kwanza, Bidii, Machewa, Kiminini, Sikhendu , Nabiswa, Motosiet and Waitaluk.