Coffee farmers in Trans Nzoia County are set to benefit from a climate change initiative dubbed 'climate victims to climate heroes' under the Solidaridad organization.
Speaking during the official launch of the program in the county, Trans Nzoia County CEC member for Agriculture Livestock and Fisheries, Phanice Khatundi said the county government is in agreement with the organization to assist coffee farmers in Trans Nzoia County in combating climate change which is in line with the county government's manifesto.
"I want to believe that we know and are aware of how important coffee is to the western world, in Kenya, we just take it casually but in the European world, coffee is very precious. How I wish we enlighten our people about the price, "said Khatundi.
She acknowledged the partnership between Solidaridad and the county government over the past two years in matters educating coffee farmers, on the proper propagation of coffee seedlings that have since helped boost coffee production in Muroki and Kapretwa coffee cooperatives to being one of the best in the county.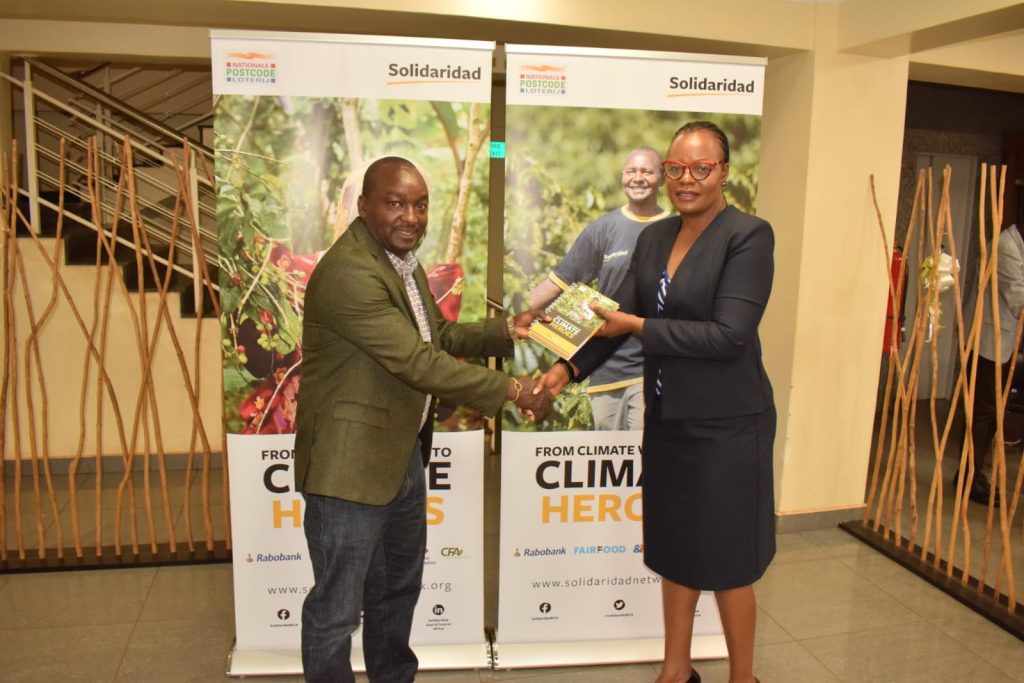 "As we all know the country is facing a challenge with climate change in more than 23 counties across the country facing hunger due to climatic variations," said Khatundi. She added that she is ready to join hands with relevant stakeholders who have plans to support such programs to make sure that the county does not become a victim of climate change. The CEC said her department has come up with an agricultural crop act that has set up rules and regulations to control seedlings which don't meet standards.
Solidaridad Regional Project coordinator Steven Kithuka said that the project is about building resilience within the farming systems that focus on addressing issues on the effects of climate change. He added that within the coffee farming systems, they want to introduce agroforestry which is planting trees in coffee farms that are compatible based on research. These can be fruit trees like macadamia and avocado or timber trees such as quilveria and other trees in order to diversify and earn more.
Kithuka added that the county risks hunger if the issue of climate change is not addressed properly. "Trans Nzoia being a food basket for the country, we risk extreme hunger, extreme under production of agricultural commodities not only for coffee but other food crops if the issue of climate change is not addressed," said Kithuka. He applauded the President's initiative to plant 15 million trees adding that the Solidaridad project will plant 2 million trees to contribute to the forest cover.