Trans Nzoia county in the recent past has been experiencing a decline in maize production hence not achieving the potential yields according to Agriculture CEC Mary Nzomo. She noted that sometimes back, the county used to produce more than 7 million bags per year but this has since dropped by about 2 million bags due to the overuse of particular fertilizers which has reduced the soil PH levels. The Agriculture executive noted that this was due to the use of one type of fertilizer that has been giving nitrogen and phosphorus alone in the soils. Nzomo observed that there are other essential nutrients for the soil including Potassium, Magnesium, Calcium, Sulphur and also the general soil organic carbon that is very important in the production of maize.
She was speaking during the launch of a programme where Trans Nzoia County in partnership with OCP Kenya is conducting a three weeks soil testing exercise for farmers in the county to know the fertility levels of their soils before choosing the variety of crops to cultivate. The CEC noted that the program is timely for farmers in the county given that many are preparing their farms. The program is part of the company's corporate social responsibility with 2000 farmers set to benefit from the free exercise as the initial phase of the pilot stage runs.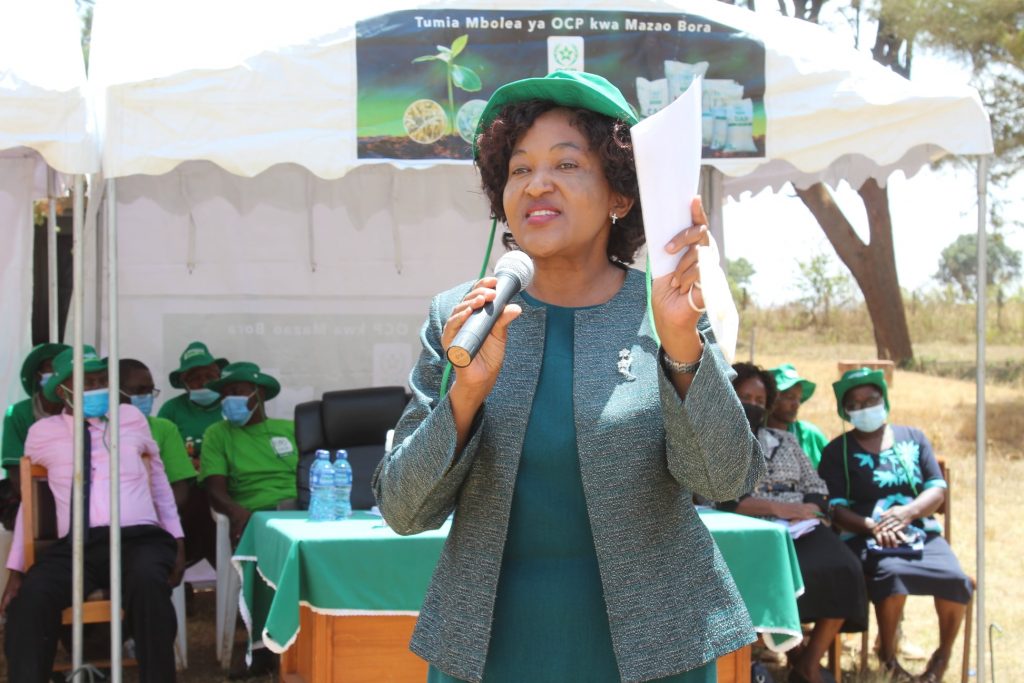 Ms Nzomo said this translates to Kshs 3 million disclosing that the service costs about Kshs 1500 per single soil sample tested."Our farmers are lucky as we launch the implementation of soil sample analysis project implemented by OCP Kenya in the county. We have so far tested 80 soil samples taken from the 25 wards in the county," Nzomo said.
Nzomo said that the department embarked on the soil testing exercise in 2014 that led to soil testing for more than 1,875 farmers across the county, which thereafter informed the department on the introduction of the balanced and branded fertilizers for soil specific fertilizer for the farmers that boosts the farm yields. The soil will be analyzed and a suitability map developed for informed decision making by farmers and also farmers advised on the best crop suitable for their soils. The soil analysis report will be used by farmers to make an informed decision about crop nutrition and is expected to enhance Good Agricultural practices hence higher crop yield.