There is enough food in the country not withstanding the challenges brought about by the Covid-19 pandemic. Agriculture Cabinet Secretary Peter Munya has stated so in an interview with one of the television stations in Kenya. Munya says that food security of the country should not be quantified on the amount of food in government stores but the availability of food in the entire country.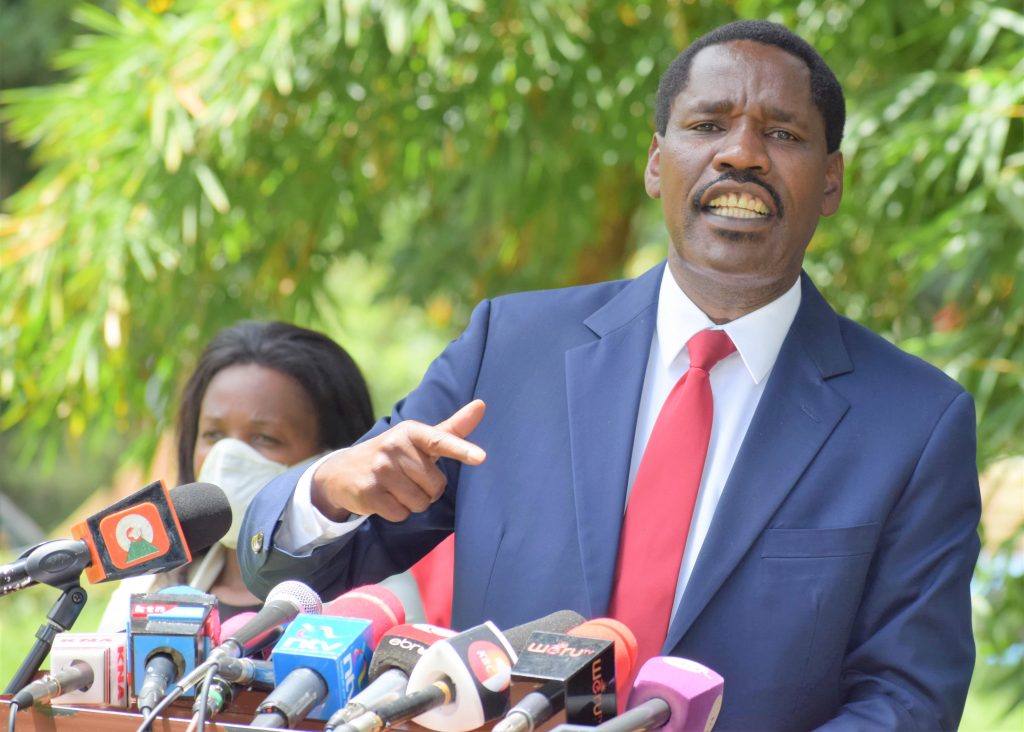 The government has been buying maize and storing it in National Cereals and Produce Board (NCPB) stores for use during acute food shortages.The reforms in NCPB to transform it are on course after cabinet approval.
"The government is moving away from physical food storage. NCPB will be ready during the next season as a trading company then we will have a monitoring unit," says Munya.
The CS says, therefore, the government will not be buying food directly from farmers as has been the norm. Farmers, especially in the Rift Valley region, have been calling on the government to buy their maize. "The government will now give needy people money to buy food using electronic money transfer except some remote areas where there are people without phones where we can buy food and take to them," says the CS.
The CS, however, agrees that the Covid-19 pandemic had presented various challenges to the agriculture sector which has led to an increase in food prices. Closure of markets, hitches in food transport, people having difficulties accessing markets and loss of export markets like the case of flowers are some of the challenges he says the country had to face. He, however, says the ministry continues to work on protocols to deal with these. "There was a time farmers were being prevented from going to their farms by some government officials and we intervened and they were allowed," says Munya.
Despite the increase in food prices, the CS says the government will not invoke the food prices control act unless under very special circumstances. He says price control affects fair trading and could also hurt the farmer when dictated to on the price they should sell their produce. Using maize as an example, the CS says the government wants the private sector to drive the market as it monitors. "We have enough maize in the country up to the end of June to July when we will have a shortage of about 2 million bags. That is why we have allowed millers to bring maize by that time in order to ensure there is no shortage," he adds.
The CS says when the maize arrives, prices will go down as people hoarding maize will stop. 2 million bags of white maize for human consumption and 2 million bags yellow maize for animal feed manufacture will be imported. A 14% duty on white maize and 10% on yellow maize will be charged to maintain the current maize prices in the country.