6 Counties have received 25 tons of potato basic seed for planting to produce certified potato seed. Speaking while flagging off the consignment, Agriculture CS Peter Munya said the basic seed will be availed to farmer Common Interest Groups (CIGs) to produce certified seed for farmers.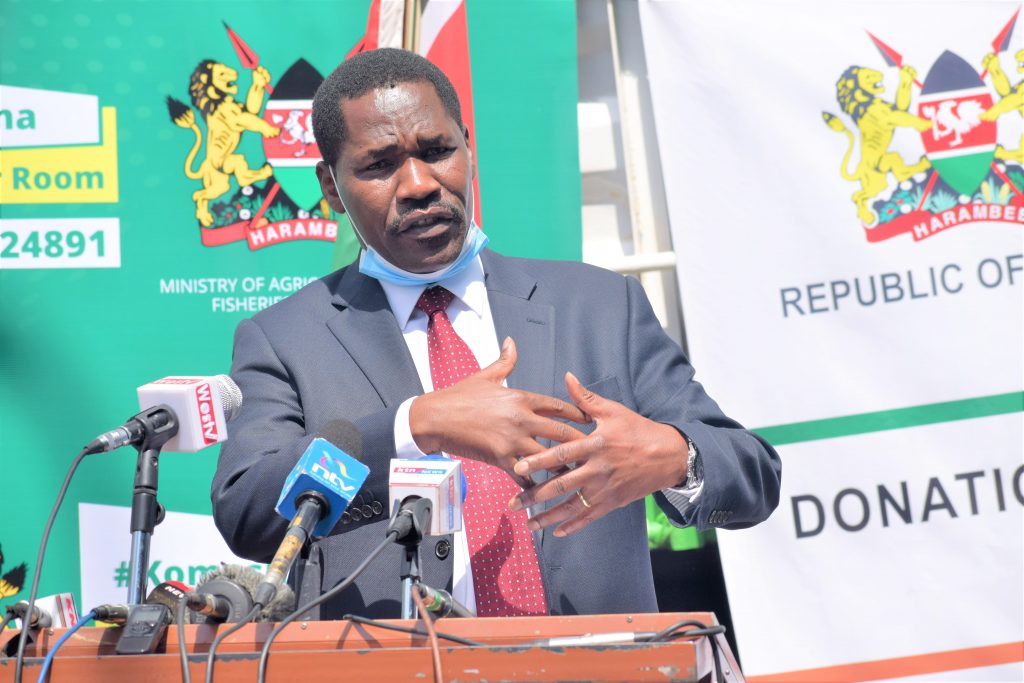 The 6 counties are Uasin Gishu, Elgeyo Marakwet, Bomet, Nyandarua, Nyeri and Taita Taveta. The initiative will be under the Kenya Climate Smart Agriculture Project (KCSAP) which is being implemented by Kenya Agricultural & Livestock Research Organization (KALRO).
"The potato value chain is projected to add 2,500 metric tons of certified potato into the national seed supply annually through this two-year project. This will be achieved through training of County Extension Staff on Climate Smart Potato Production Practices with an emphasis on revitalizing Seed Production and distribution where 60 staff from 6 Counties have been trained. In conjunction with those counties, CIGs have been identified and screened; farms have been sampled by KEPHIS to assure suitability of identified seed bulking sites and land preparation and procurement of planting inputs undertaken," says Munya.
The CS says KALRO is providing for free the 25 tons of potato basic seed for planting to the counties to produce certified potato seed that will result in about 2,500 tons after two field multiplications which will be added to the current annual production of 6,500 tons of certified seed. He says this will improve farmer access to certified potato seed which will mitigate the effect of COVID 19 on potato production. The biggest challenge the CS said has been to convince potato farmers to plant certified seeds.
On the implementation of the potato regulations especially on the packaging, Munya says that this is the responsibility of County Governments hence the regulations have not been uniformly implemented with some counties lagging. He said they will look into ways where they can work together with the counties to assist in the implementation of the regulations.
Basic seed is the seed produced under the highest level of genetic control to ensure the seed is genetically pure and accurately represents the variety characteristics identified by the breeder during variety selection. This seed requires further multiplication and is therefore given out to seed producers to multiply it for wide distribution to farmers. Therefore, as expected the quantities are much smaller than certified seed.
Potato is the second most important crop after maize in the country. It is grown in 20 of Kenya's 47 counties under varying socio-economic and climatic conditions. Potato farmers in these counties continue to face various production challenges leading to an average production of 10 tons per hectare against a potential of 60 tons per hectare.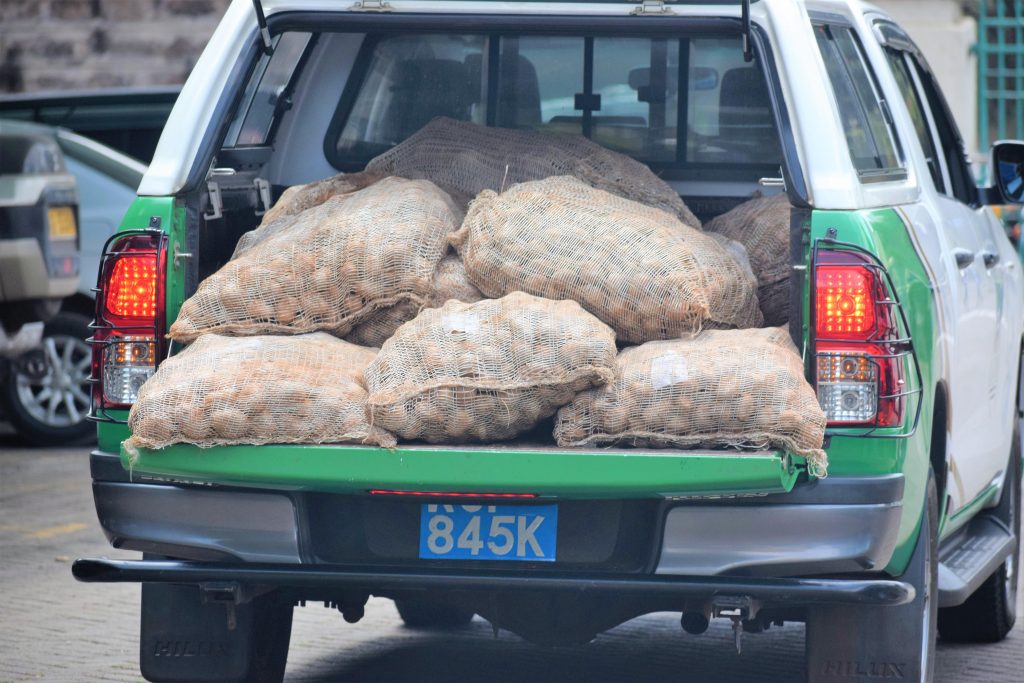 "Conversely, climate change has continued to be a major challenge generally to agriculture including potato production. Although KALRO has made several efforts to mitigate the effects of climate change, the recent outbreak of the COVID-19 is a threat that is undermining those efforts and is likely to exacerbate these effects by affecting labour supply on farming. This may further affect crop and livestock production and productivity which is worsened by the increased costs on health reducing input use and adoption of appropriate technologies," says Munya.
The CS says that KALRO's has also committed to supporting farmers with planting materials to contribute to the Ministry's efforts of securing food for farmers during the COVID-19 pandemic. KALRO has therefore availed planting materials of various food crops and livestock fodder propagated in diverse locations that are mainly in KALRO Centres and/or Institutes. These planting materials include seedlings, seeds, seed cuttings, splits and vines that will be accessed from those locations.