By Kimuri Mwangi
Kenya is ready to commercialize its GMO maize next year as the varieties are ready.
The Kenyan Cabinet recently lifted the ban on GMO food that had existed for the last 10 years. Despite the ban, research on Biotechnology didn't stop resulting in the GMO hybrid maize varieties.
They were developed by the Kenya Agricultural and Livestock Research Organization (KALRO) in partnership with other stakeholders in a project dubbed TELA. They include USAID, Bayer, African Agricultural Technology Foundations (AATF), International Maize and Wheat Improvement Center (CIMMYT), National Biosafety Authority (NBA) among others. This is a public-private partnership project focusing on initiating the commercialization of improved insect-pest and drought-tolerant maize varieties.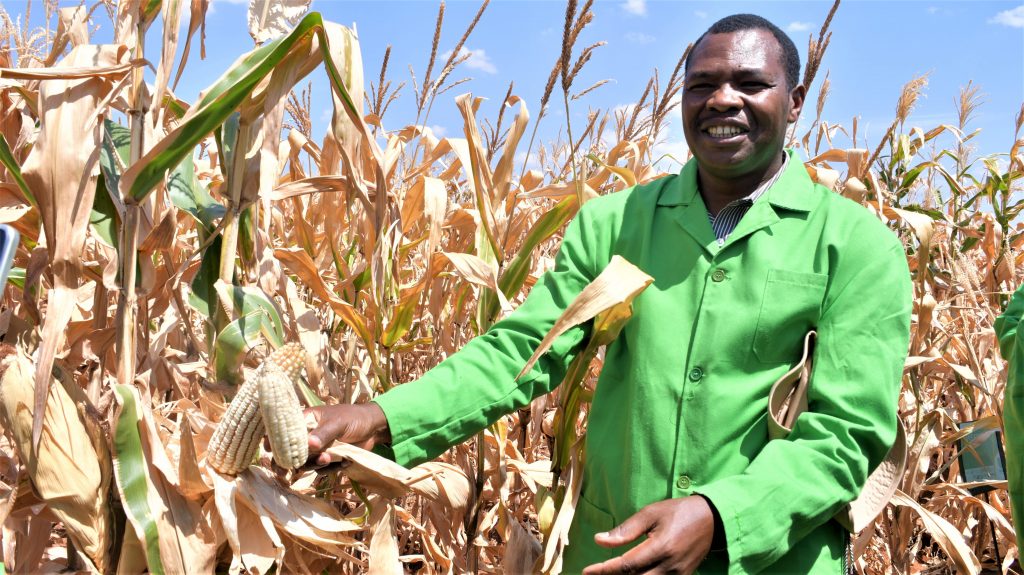 "Eric Korir, a Principal Biosafety Officer with the National Biosafety Authority (NBA), says that they have already granted KALRO the license to go ahead. The next stage is for KALRO to go to Kenya Plant Health Inspectorate Service (KEPHIS) for variety registration. Then from there seed bulking will follow and finally it will be distributed to farmers for cultivation," says Korir. He adds that NBA will then conduct a post-release/commercialization monitoring to check if there will be any adverse results of the GMO Maize for 20 years and after that the law does not require them to monitor it again so it will be deregulated.
James Karanja, a maize breeder with KALRO says that the maize may be the solution the doctor ordered for the maize shortage in the country. "Maize is important for food and livelihoods. It has a high annual per capita consumption of 80 kgs (200g) daily. Nutrition-wise, it is a major source of calories (65%) and protein (28%). It also occupies the largest crop area which is 40% of arable land. However, the production is low at 1.8 tonnes per hectare compared to 4.9 tonnes per hectare which is the global yield. Kenya experiences an annual maize deficit of 20% (11 million bags. Consequently, 23 million people suffer from food insecurity and poor nutrition and 4.3 million people face starvation," opines Karanja.
The KALRO Scientist attributes the low maize production to several factors. These include direct yield loss to stem borer and fall armyworm, losses in maize seed production fields, loss in regional and international trade due to loss in quality, the risk to human and livestock health from aflatoxins, costly pesticides at Kshs. 12,000 per acre and pesticide load impacts on the environment and human health.
Karanja says without insect-resistant maize varieties, we will be overrun by invasive worms. This is the solution that the GMO maize varieties are expected to bring to farmers. The maize is developed using genes from a common soil-dwelling bacterium called Bacillus thuringiensis (Bt) through genetic engineering methods to enable Bt crystalline proteins (delta endotoxins) to be expressed by the Bt maize plants.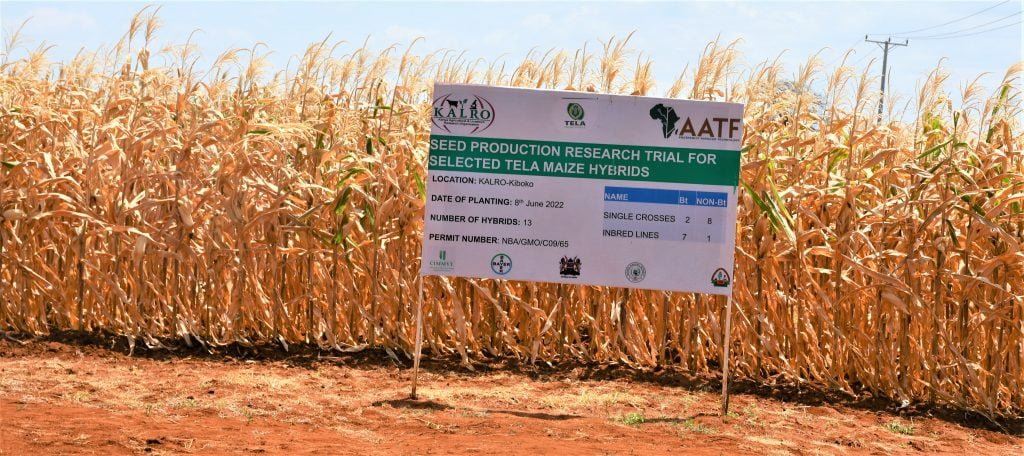 " Bt endotoxins are very specific to target insect pests and have no unfavourable effects on humans, livestock and the environment. The Bt trait is in many other crops including cotton, potato and tobacco. Bt maize has been grown in 29 countries with 42 countries importing its products," says Karanja.
Karanja adds that the Bt maize varieties they have developed fully control the stem borer pest and partial but significantly control the fall armyworm. He says this means that farmers will spend less money buying pesticides and less time applying them and monitoring their crops. Bt maize will also increase maize production for food and livestock feed.
According to Karanja, Bt maize can
Double maize productivity from 8 to 17 bags per acre to 28 to 35 bags per acre. However, this will be achieved only if the farmer meets the necessary requirements in maize growing like proper and adequate fertilizer/manure application and others.
Reduce annual 4 to 12 million bags (90 kg bag) of maize imports occasioned by the shortage.
Improve the quality of maize due to a reduced number of rotten grains.
Reduce the occurrence of ear molds which are lower levels of carcinogenic aflatoxins produced by molds.
Help in improving farmers' health by eliminating the effects of chemicals they experience when spraying.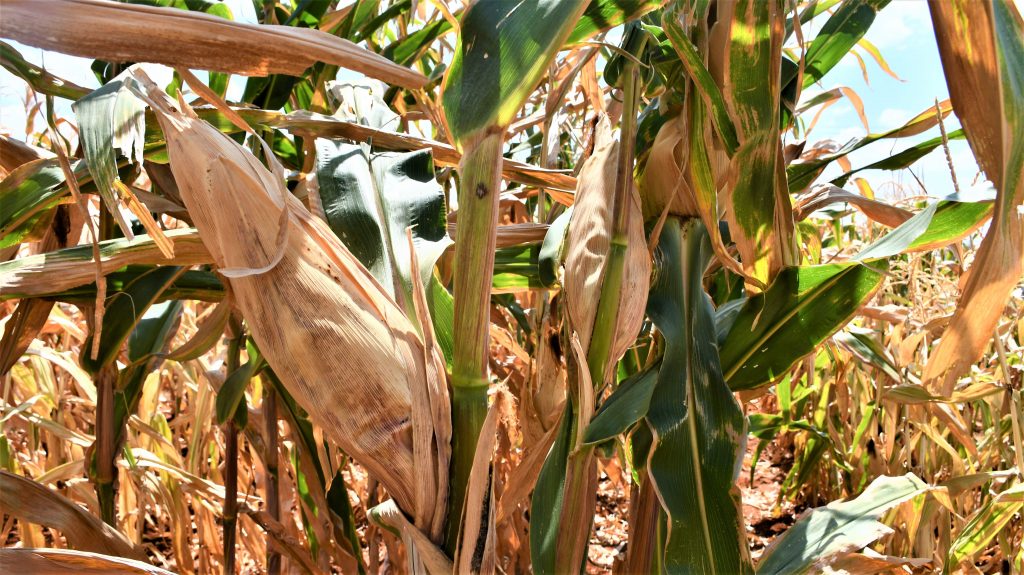 Karanja says that although the Bt maize seeds have been given a clean bill of health like the convectional seeds, once the seed companies begin producing them, farmers will be given the freedom to choose what they want to plant as they will be clearly labelled as GMO seeds.
Pointing at the ready Bt Maize crop at the KALRO Arid and Range Lands Research Institute in Kiboko, he quips " There are the other varieties being grown by our farmers but I can tell you, you can't get to a yield like you are seeing here. This is the way to go and I wish our farmers through best agronomic practices can be able to get even half of what we are getting here, we are assured that the country can be able to produce more than 50 million bags which is more than enough and maybe start exporting which is also good to our economy as a country"