The county government of Nyeri in partnership with the Kenya Agricultural and Livestock Research (KALRO) and Alliance of Bioversity International and The International Centre for Tropical Agriculture (CIAT) held a farm Demonstration/ Exhibition for promotion of dry beans Kariokor village, Tigithi area.
Alliance of Bioversity International and International Centre for Tropical Agriculture (CIAT) which delivers research based solutions that harness agricultural biodiversity and sustainably transform food systems trained the farmers on how to improve people's lives in a climate crisis.
KALRO's roles is to expedite equitable access to research information, resources and technology and promote the application of research findings and technology in the field of agriculture.
The two organisations partnered and in support of the County Government and conducted a research on varieties of bean seeds and later found one that will be best in Nyeri County.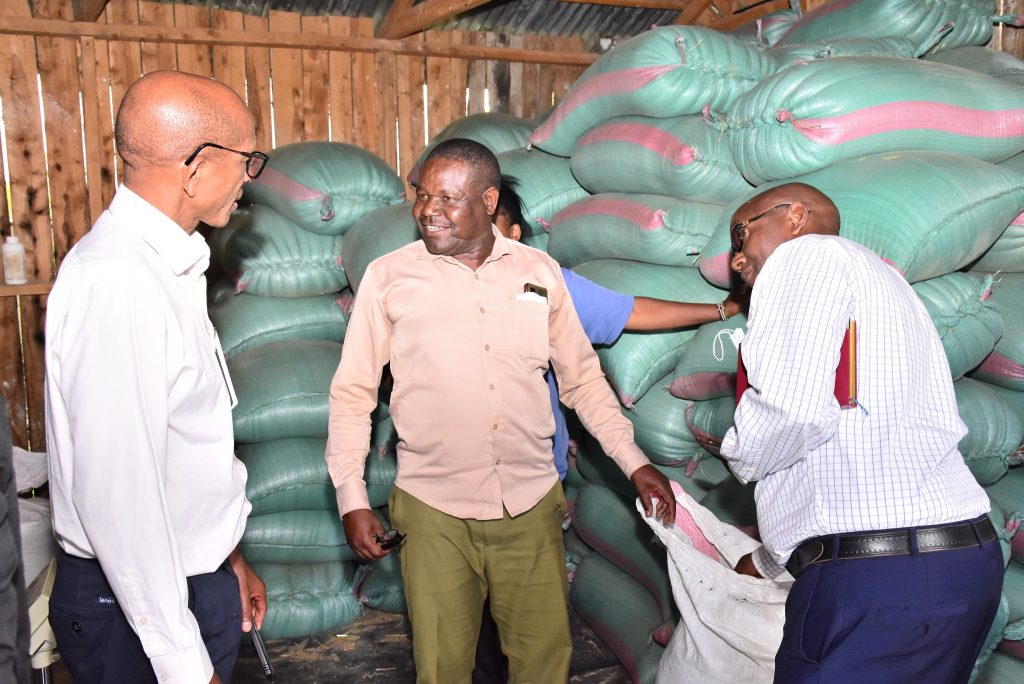 The Nyota bean variety surpassed all and bore a good amount of aftermath hence encouraged farmers to grow this variety. Research also showed that this variety is rich in zinc and iron.
They farmers were encouraged to embrace chisel ploughing as climate smart technology to conserve rain water during dry bean production, raise yields and guarantee food security in the sub-county. They were also taken through bean variety selection, bean value addition, post-harvest handling practices and seed dressing techniques.
The County Government have previously distributed the Nyota Seed Variety to famers across the County and some of the beneficiaries of the County Seeds gave positive outcomes of the Nyota bean. Each Farmer's Group Representative gave testimonials of the heavy harvest they reaped during the last season.
Tabitha Gacheri, a member of the Soweto Self Help Group,was a beneficiary of 2kgs County Seeds and in return managed to harvest 42kgs of beans despite facing natural challenges such as frost.
A seed specialist from Alliance of Bioversity International and The International Centre for Tropical Agriculture (CIAT) Jean Claude Rubyogo encouraged farmers to start mobilization and share knowledge with other farmers. He also encouraged farmers to enhance Business Ecosystems and Agronomy practices in bean farming in the County.