Desert locusts have finally crossed over from Kenya into Uganda. Reports indicate that they were sighted at Amudat district. The National Task Force coordinated by the Office of the Prime Minister is racing against time to roll out a contingency plan to fight the locusts.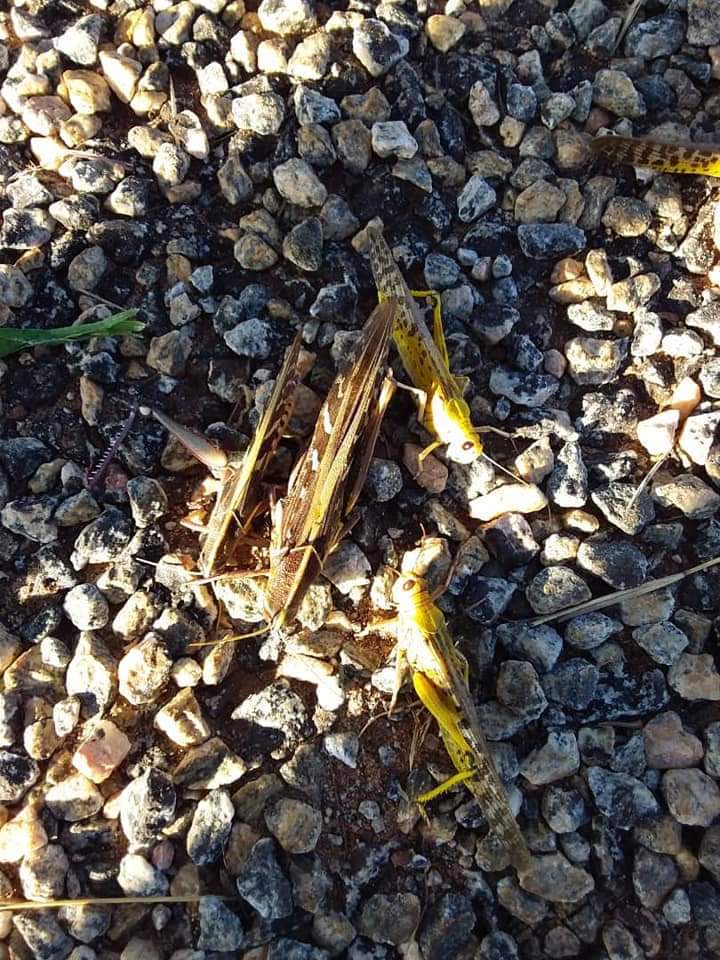 They are calling on the general public to avoid panic and follow guidelines issued on control and reporting.
Among the steps the Ugandan government has taken to fight the invasion include:
(1) The Uganda People's Defense Forces have assembled a team to assist the Ministry of Agriculture Animal Industry and Fisheries (MAAIF) on ground spraying. The team is on standby at Olilim Baracks.
(2) The Disaster Department of the Office of the Prime Minister has delivered to Olilim Baracks the following to facilitate the spray teams: food (15 tons rice, 15 tons Maize flour); Other logistics (tents, sleeping mats, water containers, cooking and utensils)
(3) The Uganda Wildlife Authority has assembled 85 personnel ready for deployment
(4) The Ministry of Agriculture Animal Industry and Fisheries has deployed surveillance teams in Moroto and Amudat
(5) MAAIF is rapidly delivering to Karamoja 100 backheld motorised spray pumps and 200 manual hand spray pumps as more pumps get procured
(6) MAAIF has processed funds for procurement of other logistics and other foods (beans, meat, vegetables etc), protective gears etc.
(7) Two hired air spray planes will be in Moroto as soon as possible.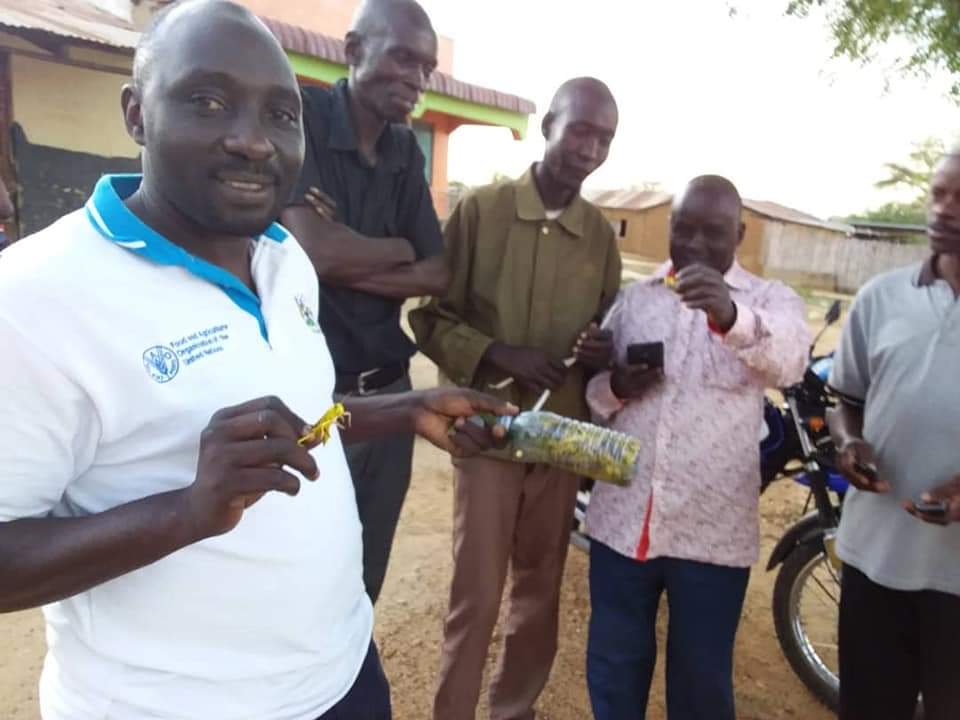 (8) The Minister for MAAIF, Minister for East African Community Affairs and Minister for Disaster Preparedness on Sunday traveled to meet their Kenya counterparts in Nairobi on cross border spraying agreements
(9) Motorized sprayers mounted on pickups and tractors are being mobilized to be moved to Karamoja Sub-region