The World Food Programme (WFP) has donated eight motorcycles and ten hand-held tractors to Turkana County Government. The equipment worth Kshs. 10.1 Million will support extension service workers in departments under the Sustainable Food System Program to improve access to projects sites to implement, monitor and coordinate joint activities.
County Executive for Agriculture,Pastoral Economy and Fisheries Philip Aemun together with Chief Officers Dr.Jacob Lolelea (Agriculture and Land Reclamation) and Abdullahi Yussuf(Fisheries and Livestock Production) received the tractors and motorbikes that will also be distributed to County Disaster and Trade departments.
Ruth Amatala the WFP Head of  Field Office in Lodwar said that the equipment will  support extension services and the organization will offer training on its usage.
Aemun said the equipment will strengthen the capacity of the County Government and community on resilient livelihoods programs that are aimed at uplifting the welfare of the residents of Turkana. Under a partnership agreement, the County Government and World Food Programme(WFP) have aligned their work plans to support the achievement of the joint goal of zero hunger as articulated in the County Integrated Development Plan(CIDP 11)- 2018-2022 and WFP's Country Strategic Plan(CSP) 2018-2023.
The CEC added that the department of agriculture was leveraging on mechanized and Commercial Agriculture to bring more land under crop production for sustainability of livelihoods programs.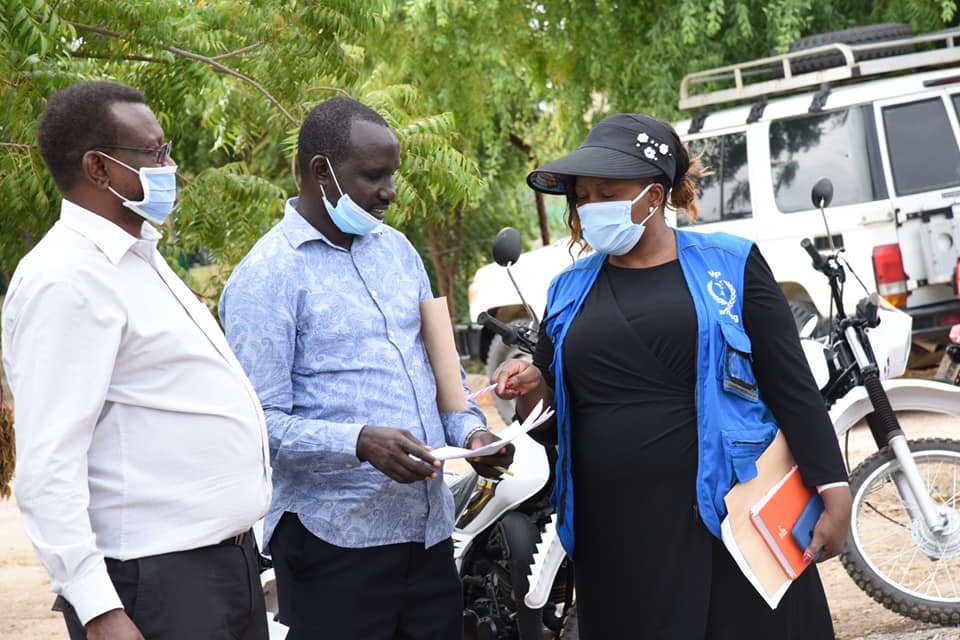 Dr. Jacob Lolelea noted that the program has had an impact to communities and said they will continue working together with WFP to successfully implement projects under the Sustainable Food System Program.