The Turkana County Veterinary Department has launched a vaccination drive of cats and dogs against rabies in Lodwar. County Executive Committee Member for Agriculture, Pastoral Economy and Fisheries Chris Aletia launched a control of dogs and cats mediated rabies aimed at reducing its population in Lodwar town and its environs.
The week long exercise will be carried out by Veterinary officers in Kanamkemer and Lodwar Township wards. It involves castration, spay and neuter as well as vaccination of dogs and cats against rabies. CEC Aletia says that the vaccination would be done cautiously and with high standard to make sure that human safety and health standards are adhered to.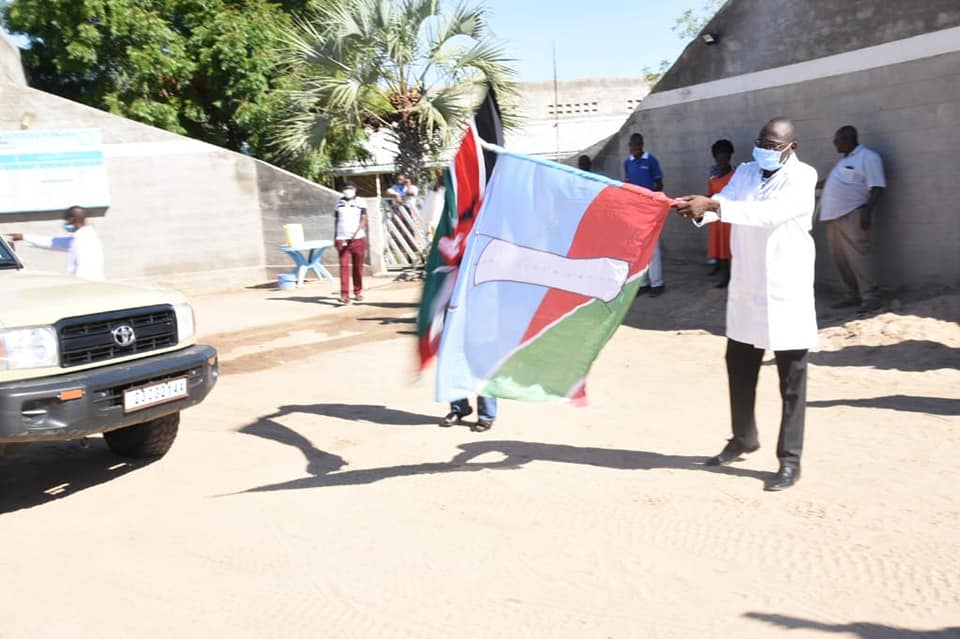 The CEC says that the county E-surveillance technique was being used to help in Locusts control by giving them the coordinates. County Chief Officer for Fisheries,Livestock Production and Veterinary Services Abdullahi Yusuf said that the department was committed towards control of zoonotic diseases through regular treatment of livestock.
The Veterinary Services Director Benson Longor says the vaccination would reduce spread of Zoonotic diseases and control of rabies in Lodwar Municipality and there are plans to extend the exercise to other towns in the Sub-Counties.