By Kimuri Mwangi
The plight of mango farmers in Kenya was summed up by the Makueni Governor Mutula Kilonzo Junior during the recent first National Mango Conference in Makueni when he said, "These farmers would rewrite the book of Lamentations. They would write Chapter Six of Lamentations. Because for far too long, mango farmers have been exploited, for far too long, mango farmers have suffered, for far too long, mango farmers have been ignored" He went ahead to narrate how a broker in a political meeting boasted to them how he made more money than mango farmers.
Farmers from various counties aired their frustrations on the price they were getting for their mangoes. Some said that brokers had offered as low as Kshs 2 per kilogramme of mangoes. Since they are perishable and seasonal, they had no alternative but to yield to the brokers' machinations.
 However, in the midst of the complaints, farmers from Murang'a county were an exemption as they narrated how the county government came to their aid. From the intervention, they earned Kshs 23 million from their mangoes last season.
Speaking to Kilimo News, Paul Kimani Mugo the CEC Trade, Industry and Cooperatives in Muranga County explained how they were able to streamline the mango value chain. "We decided to do what we call a direct intervention through our Governor Dr. Irungu Kang'ata who has a passion for milk and mango farmers. We realized that in Muranga we have two climatic regions where the lower side is a bit dry, so most people there rely on mangoes. We formed a cooperative called Lower Muranga Farmers Cooperative Society that is operating under four sub-counties in Muranga South where we have farmers who are just selling mangoes alone without knowing how to do it. We decided actually to look for a market for them and we talked with mango processors like Sunny Mango Processors, Kevian, Vegpro and many others," said the CEC.
He says that they managed to convince them to raise prices from Kshs 7 they were offering farmers to more than Kshs 16 per kilogramme.  With this done, they then cushioned the farmers from logistic costs by helping them to transport their produce to the processors
The county government then added a subsidy of Kshs 7 per kilogramme per farmer. That meant that a farmer earned about Kshs 23 per kilogramme of mango sold.
"Right now we are doing capacity building by training them on Good Agricultural Practices so that they can continue to produce quality mangoes," opines Mugo.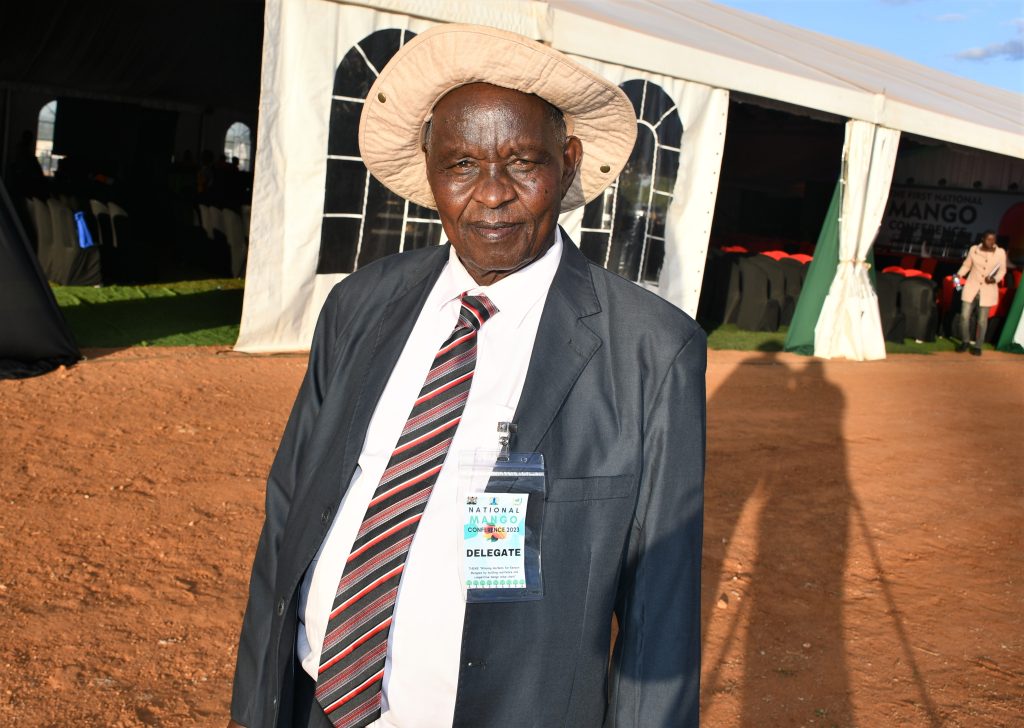 John Kimuyu a mango Farmer from Ithanga, Muranga County has been farming mangoes for over 10 years. He started with ten trees and today he has over two hundred mango trees. He is also the Chairman of the Ithanga Mango Growers Cooperative Society and Lower Muranga Farmers Cooperative Society. He says that there are advantages of coming together as farmers compared to selling their produce as individuals. "Initially we were getting very small orders of mangoes from processors hence brokers took advantage of us but last season we supplied over three hundred metric tonnes of mangoes to Sunny Mango Processors.  The other gain is that you are able to get into contract farming. Recently the County Government of Muranga helped us to sign a Memorandum of Understanding with Sunny Mango Processors and Kevian Kenya Ltd. The farmers also received training on GlobalGap Standards and they were certified.
"The issue of getting a market for us is no longer an issue as long as we meet the standards needed and we sell our produce together. We are grateful to Governor Kang'ata because of the subsidy that made us earn Kshs 23 million shillings last season. The only issue is that some farmers had already sold to brokers but now we are planning to have them trained so that we can benefit together," said Kimuyu.
Kimuyu adds that the only challenges they are now dealing with are diseases like Anthracnose and pests like mango weevil and fruit fly.