Desalination technology and water harvesting infrastructure can help solve water challenges in Turkana County according to Governor Josphat Nanok.
Speaking when he met a delegation from Kenya Water Sector Trust Fund (KWSTF) and partner organizations implementing projects In Turkana West, the Governor said a solution to salinity and finding ways to harvest surface runoff water will be key to attain water sufficiency.
"A common problem across Turkana is that when you drill boreholes you find water but most have high salinity levels. As stakeholders we need to find cheaper technology which uses solar energy to desalinate water," he said. The Governor added that though Turkana receives intermittent rainfall, the runoff is enough to fill dams which will act as reservoirs to be used for livestock, domestic use and food production.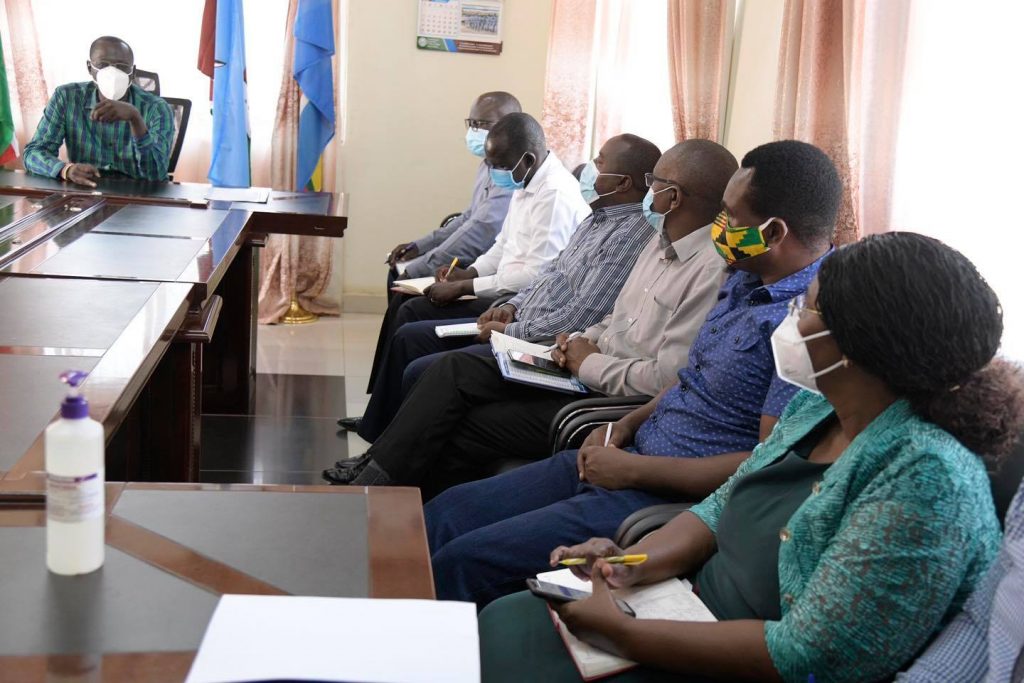 On Turkana West water and livelihood projects funded by the Danish Government through KWSTF, Governor Nanok said such a collaboration between a public entity and a donor organization was rare and had potential to open new opportunities in project implementation. He thanked partners in the water sector for their input in drafting the Water Act (2019) and ongoing support in the implementation of the legislation. He said that through the Act, two initial water and sanitation companies will be set up this financial year, one to manage water services in rural areas and another for urban areas.
The Governor noted that the County Government had an ongoing partnership with NGOs implementing the projects, including Oxfam, World Vision, Action Africa Help International and Norwegian Refugee Council.  He insisted that close collaboration with the County Government was a key requirement even in agreements signed with development partners funding projects. The County boss also called on partners to spread projects across the county to avoid over-concentration of projects in one sub-county.
WSTF Chief Manager for Investment Willis Ombai thanked the Governor for the County Government's support in the implementation of the water projects in Turkana West. He announced that the region will benefit during the next round of Danish Government funding.
The Chief Officer for Water, Environment and Mineral Resources Moses Natome called for the fast-tracking of project implementation so that residents can benefit from the water and livelihood projects. The projects launched last December are expected to benefit 6000 households.
County Government officials present included County Executives Philip Aemun (Agriculture, Pastoral Economy and Fisheries) and Jane Ajele (Health and Sanitation), Chief of Staff Ekuwom Nakiporo and Director for Water Tito Ochieng. Partner organizations were represented by World Vision Regional Manager Catherine Timbomei, AAH-I Area Manager Jacob Nyarwati, Samuel Njihia of Water Resources Authority (WRA) among others.