By Kimuri Mwangi
A creamy, milky, battle has been going on for a while in the East African Region mostly touching on Kenya, Uganda and Tanzania. The battle is about each country trying to protect its milk market interestingly from each other.
The biggest victim so far has been Uganda which is facing one of the roughest and most uncertain periods the milk sector has experienced. In the last half of 2019, Uganda's farm-gate raw milk price extremely dropped from an average of UGX 800 to 500 per litre, with some farmers reporting as low as UGX 300 per litre.

The milk trade tiff has been going on for a while now with the situation getting tricky recently. In 2010, Kenya blocked milk imports from while in 2017, Tanzania placed a $0.9 tax on every litre of milk from Kenya. Given the current stalemate between the countries this situation is likely to continue into 2021, thereby potentially affecting the market uptake, the price of raw milk, and the profitability of the dairy sector at large in Uganda.
Tanzania took the shortest route when it imposed an import duty of TSh 2,000 per litre of milk from Uganda in 2017. The biggest battle however has been between Kenya and Uganda. Both countries have had an increase in milk production over the years but there has not been a big expansion of the market. The rapid sector growth in Uganda was in part due to foreign investment in the country's processing capacity, stronger cold chain network and increased investment by farmers in farm infrastructure and herds.

In 2019, Ugandan milk had flooded the Kenyan market. It would not have been a big deal only that it was cheap than local brands hence many consumers preferred it. Unlike Uganda, local milk consumption in Kenya is high so the effect was felt immediately by local processors who in turn lowered their rates to farmers. The result was a national outcry by farmers and leaders calling on the President to act to save the local industry. Parliament was also not taking the matter easily. But it was not easy for the President to act immediately on the issue. First, Uganda is a great trading partner with Kenya and any action affecting trade between the two countries had to be thought out well. Secondly, the President's family owns Brookside Limited, one of the largest milk processors in the region with a presence in Uganda.

During this time, Lakeside Dairies, which produces Dairy Top milk and Pearl Dairies, which produces Lato Milk were laughing all the way to the bank as their brands sold like hot cake in Kenya. The distribution was top notch especially for Lato as it was available even in the local shops and kiosks.

Meanwhile, the pressure was building up and the Kenyan Government had to act somehow. In December 2019, a delegation of government officials visited Uganda to establish the facts behind Uganda's capacity to export large quantities of milk to Kenya yet local consumption remains paltry. There were also accusations against Pearl Dairies that they imported milk powder and reconstituted it to UHT milk products. This was denied by Amit Sagar, the Pearl Dairy Chief Executive Officer (CEO) who insisted that all of the company's milk, is sourced from more than 10,000 smallholder farmers in Western Uganda, and processed in Mbarara. He said some of their products were consumed locally while some were exported to other countries including Kenya.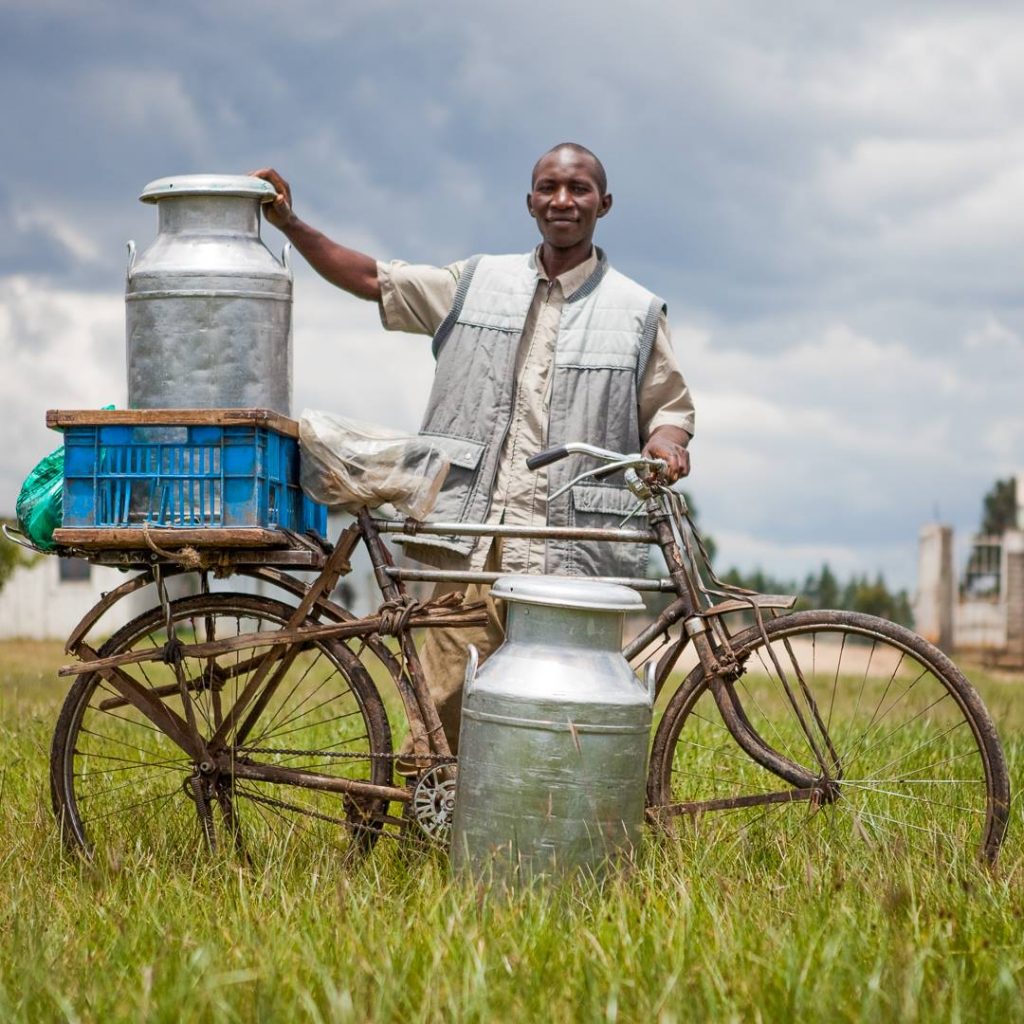 After the Uganda visit, Kenyan Trade Principal Secretary Chris Kiptoo said a report was being drafted to be presented to the Cabinet before it goes to Parliament for approval detailing their recommendations to protect the local milk industry. He said they had proposed a 16 per cent duty to be imposed on Ugandan milk.
However, the levy was overturned by President Kenyatta in January 2020 who in a statement said "To protect our milk producers from illegal imports, I have directed the National Treasury to impose 16% VAT on milk products that have originated from outside the East African Community. I have further directed the Kenya Bureau of Standards (KEBS), Customs and the Directorate of Criminal Investigations to impound any powdered milk or milk products that do not meet Kenyan standards."

On 27th December 2019, at least 3,000 bags of powdered milk and packets of Lato milk were seized by Kenyan authorities on claims that the milk had been smuggled into the country without paying taxes. On January 6, 2020, officers from the Directorate of Criminal Investigations stormed Musty distribution depot in Meru and seized 3,850 cartons of Lato long-life milk valued at KShs.2.5million.The Depot Manager Pritpal Bhamra said a group of police officers in plainclothes had been visiting the depot earlier saying that they were looking for counterfeit milk.
On January 12, 2020, detectives from the unit of the anti-counterfeit good arrested six lorries in Uasin Gishu County. The lorries were ferrying 13,000 cartons of Lato milk and 200 bags of 25kg whole milk powder and 800 bags of 25kgs skimmed milk powder. Some were nabbed on the road while others were found at a godown belonging to Musty Distribution Limited along Kapsoya road in Eldoret town.
The seizures raised a storm in Uganda. "The Government of the Republic of Uganda protests the manner in which authorities in Kenya have continued to deliberately constrain and impose unwarranted restrictions on the smooth importation of Uganda's milk and milk products into Kenya and is deeply concerned about the illegal seizure of Ugandan-made milk under the Lato brand by authorities in Kenya on allegations that they are contraband, counterfeit and sub-standard," said a letter by Uganda's Ministry of Foreign Affairs sent to the Kenya High Commission in Kampala on January 16th 2020. "The ministry would like to note that the illegal seizures were executed despite the fact that the goods had been cleared for entry by the Kenyan Ministry of Agriculture, Livestock and Fisheries, Kenya Revenue Authority, Kenya Dairy Board, Kenya Bureau of Standards and Port Health Services," the letter added.
A diplomatic row was in the offing with Uganda giving Kenya 14 days to return 23 tonnes of confiscated Lato milk products. They were also threatening to revenge by imposing levies on Kenyan goods. It took the intervention of the top leadership in the two countries to stop the escalation of the matter with Presidents Museveni and Kenyatta saying they will resolve the issue.
Currently, it seems Kenya was able to stop the influx of Ugandan milk into the country. On the other hand, Uganda still has to deal with the loss of it's biggest milk market in Kenya and with increased production and low local milk consumption, they are in a crisis. The Kenyan market was so huge that immediately after the seizure of Ugandan milk by the Kenyan authorities, Pearl Dairies shut some of its production lines in Western Uganda. It also cut its production capacity to under 20 per cent. Lakeside Dairies on the other hand closed its UHT milk production line.
There have been murmurs on the Ugandan side that Brookside Limited is allowed to process Ugandan milk and sell it in Kenya, unlike the Ugandan processors who face restrictions on exporting milk to Kenya. But Pearl Dairies has also not given up on the Kenyan market opting to use local companies. An example is Highland Creamers & Foods Ltd in Nyansiongo Nyamira County who are packaging Lato milk labelled "Product of Kenya"
It seems the battle drums have gone silent but the creamy, milky battle rages on.