The Ministry of Agriculture Animal Industry and Fisheries through Hon. Christopher Kibanzanga the State Minister for Agriculture has released the official Declaration of Harvest dates for Vanilla for season 2.
This is the second seasonal declaration released by the Ministry to match international demand with output from organised farmers.
With an allowance of 14 days to and after the date, the season 2 date has been declared as 15th January 2020.
One of major guidelines for Vanilla growers is to only harvest Vanilla within 9 months from pollination. This, according to experts led by Mr. Alex Lwakuba the Commissioner for Crop Production is good enough time for the Vanilla to achieve the flavour that is preferred by buyers in the international market.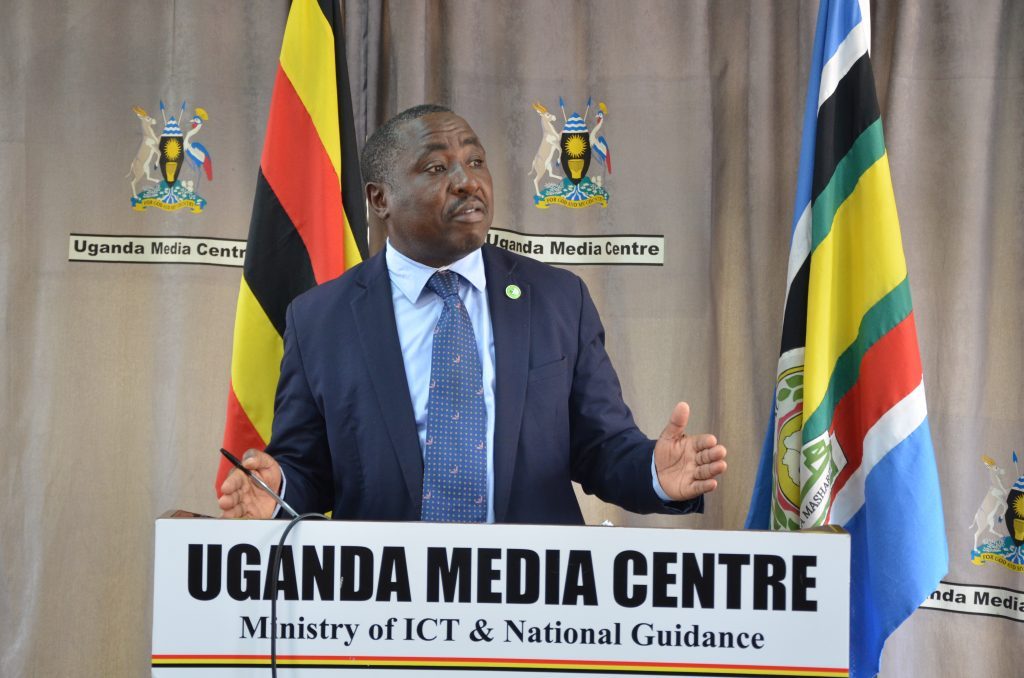 As presented by the State Minister, there is an increasing demand for all-natural and organic vanilla from major Global food companies especially in Europe and North America. For instance, in 2015, Nestle announced a major plan to go all-natural for all their products and eliminate artificial additives. Global consumption of vanilla has averaged between 2,100MT to 2,400 MT per year over the last 10 years. However, the most recent market trends indicate that supply from the key producing countries including Madagascar, Indonesia, Uganda and others is now picking, which, in effect, means that prices will continue to fall in the near future. This is evidenced by the reduced farm-gate prices which averaged UGX 210,000 in the June/July 2019 compared to UGX 250,000 in December 2018. This calls for urgent attention to vanilla quality enhancing measures that will ensure that farmers fetch a fairly good price.
In addition to the district level ordinances, the Agriculture Police is stepping up surveillance and enforcement to protect Vanilla growers against theft of their produce.