What should Uganda farmers expect in the first season of 2020?
The Minister of Agriculture, Animal Industry and Fisheries (MAAIF), Hon. Vincent Bamulangaki Ssempijja has said that starting with the first season of this Financial Year 2020/21, the Ministry will be focusing more on supporting key strategic commodities with the purpose of concentrating resources to ensure greater impact on household incomes and national export earnings.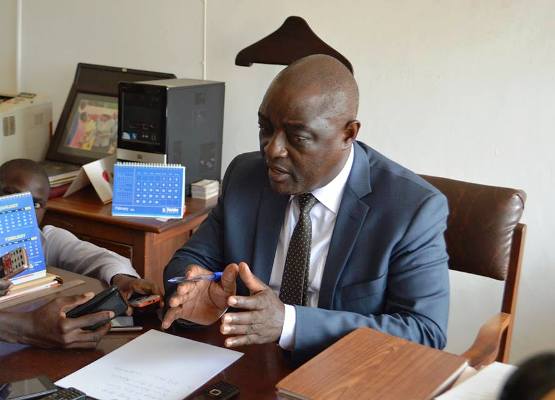 According to the Minster, the support will focus on : • Provision of Tea, Fruits, Citrus, Mangoes, Pineapples and cashew nuts
• Provision of livestock/stocking materials including pigs, & Cattle dairy
• Provision of improved seed and vegetative materials for food security interventions i.e maize, sorghum and cassava cuttings.
• Agro machinery and farm implements for production, specifically focusing on provision of tractors and matching implements for farm mechanization and hand hoes for food security interventions.
• Value addition particularly focusing on establishment of fruit processing facilities (mango, citrus and pineapple) to reduce post-harvest losses & increase value of farm produce.
The Minister says the Ministry will also carry out implementation of Area Based Commodity Cluster Model.
"For example, the distribution of planting materials will be concentrated in areas within the vicinity of the emerging grain and fruit processing facilities for agro industrialization. Similar to the Dairy sub sector, distribution dairy heifers will be in the vicinity of milk coolers and mini dairy processing facilities," says Ssempijja
The Minister says these interventions will target Area Based Commodity Clusters in the selected parts of Uganda in line with the agriculture zoning strategy. A commodity cluster will be made up of a number of districts in close proximity and serves to concentrate value chain actors (Input distributors, Producers, traders, processors, transporters, financial service providers etc.) with experience in the commodity, provide requisite infrastructure that, taken together provide opportunities for success in scaling up and development of the relevant commodity value chains.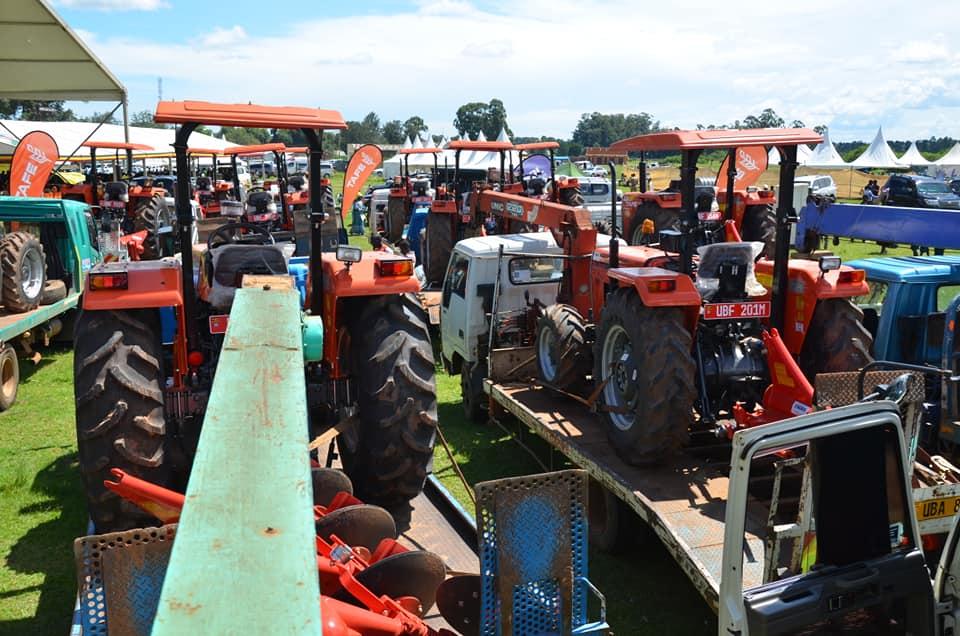 Other interventions in this coming season according to the Minister include;
REVITALIZING THE ROLE OF FARMERS AND FARMER ORGANIZATIONS (FOS). In the implementation of NAADS interventions in Wealth Creation will also be concentrated within the supported commodity clusters. The farmer committees and institutions working together with the parish chiefs as well as the extension workers will mobilize individual farmers to participate in the NAADS interventions to facilitate input distribution, storage and marketing. The model whose pilot phase was implemented in 14 districts of Apac, Kapchorwa, Mayuge, Mityana, Nakaseke, Hoima, Soroti, Ntungamo, Masindi, Bushenyi, Tororo, Kiboga, Wakiso and Moyo will be adopted within the supported commodity clusters and scaled up and rolled over to other commodity clusters within new DLGs and during the subsequent FY

SUPPORT TO PARISH MODEL FARMERS IN EVERY DISTRICT: NAADS interventions for wealth creation will be focused to support one model farmer per parish in line with the Area Based Commodity Clusters.
SUPPORT ESTABLISHMENT OF RURAL FARMER SERVICE CENTRES: NAADS will work closely with other stakeholders to establish RFSCs to complement the area commodity-based clusters. The RFSC is a one-stop centre where farmers can get access to extension services, agricultural inputs including seed, livestock, planting materials, agrochemicals, hired farm equipment among others and also have access to value addition, agricultural finance and market linkages services.

NUCLEUS FARMER ZONING MODEL:
Beginning FY 2020/21, government will roll out a nucleus farmer strategy to reorganize zonal agricultural interventions under the commodity approach. This strategy provides an alternative method of channelling Government resources to increase production, productivity and value addition in the agriculture sector. It enables engagement of progressive/successful farmers at sub-county and regional level as an engine for increased production. Government interventions will be along the promoted value chains according to the production zones, which will be sub-divided into sub-zones as districts, sub-counties and parishes. The focus will be put on production of high value commodities to suit the domestic, regional and international market preferences. Each region will produce commodity varieties to fit existing demand.

ESTABLISHMENT OF 2 INDUSTRIAL PARKS IN RWENZORI REGION: Government through NAADS is in advance stages of establishing 2 industrial parks in Rwenzori Region. Government has set aside UGX 10bn this Financial Year to establish 2 industrial parks in Kabarole and Kasese districts under the Agricultural Local Economic Development Initiative (AGRI-LED)
The Agri-LED strategic interventions are being piloted in Rwenzori sub region and will facilitate projects towards Public Investment Management for Agro Industrialization for: Kabarole Industrial Park and Kasese Industrial Park.