The Coffee Bill 2020 permits coffee factories to register as autonomous societies under the co-operative societies act if they so wish or if their members want them to be registered as such.
This is one of the radical changes contained in the proposed bill announced by Agriculture CS Peter Munya. "Factories will no longer be forced to belong to a larger society. Amalgamation of factories into Cooperative societies was supposed to cut costs but this is not happening," says Munya. The move will also help farmers who had abandoned their crop after their factories were caught up in debts accrued by cooperative societies without their consent according to the CS.
The Coffee bill also prohibits millers and marketing agents from lending to farmers. "A Cherry Advance Fund is now operational specifically to lend to farmers and therefore millers and marketing agents may not lend any money to farmers. A miller or marketing agent who lends to farmers commits an offence," says the CS.
Factory management will also find it hard to borrow money as the bill prohibits them from using farmers' assets as collateral for any reason. This is meant to protect farmers' assets as some cooperative societies have found themselves under the threat of being auctioned due to debts.
Coffee factories will now appoint their own millers. This will be done annually by the members of a factory from a list of at least three millers. The millers will be allowed to make a pitch for their services to factory members indicating what their milling services cost and disclosing their milling losses. Milling costs are capped at Kshs. 4000 per tonne of coffee milled and milling losses capped at 18% which have been benchmarked against New KPCU rates. The CS says this will protect farmers from millers who manipulate milling losses. He gives an example in Meru where some farmers had incurred milling losses of up to 24-25%. Munya says that some society officials have been obtaining coffee movement permits without the consent of farmers then moving the coffee to places they have interests and says this provision will address that.
The Bill proposes the establishment of the Nairobi Coffee Exchange, as Coffee will be offered for sale through both auction and direct sales. Buyers will be required to remit money to marketing agents within 7 days for all bided coffee. If they fail to do so, they will be penalized by meeting any difference in the value of coffee when it is re-offered for sale if it fails to realize the original bid value. Those convicted of offences under this part may also have their licenses cancelled by the Cabinet Secretary. The coffee that is the subject matter of the offence is to be forfeited to the Board to be resold.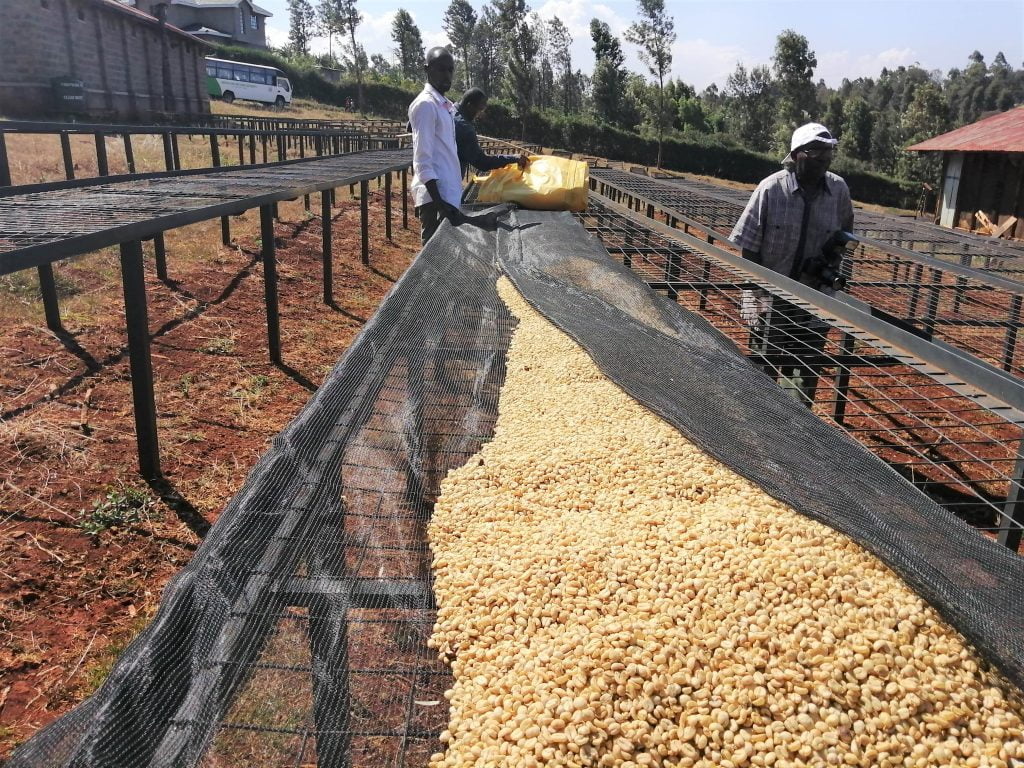 Payments for all coffee shall be done through the Direct Payments System (DSS) from which direct payments will be made to all those who have offered a service for the coffee: millers, marketing agents, coffee factories, estate accounts, and individual farmers.
The bill also re-establishes The Coffee Research Foundation as the Coffee Research Institute which will be autonomous in its operations, implementation of programs, and in the allocation and management of its resources. It has been under Kenya Agricultural Research and Livestock Organisation (KARLO). "It will be the lead agency in coffee breeding; in the developing climate-resilient coffee crop varieties and in leading the scientific effort to strengthen Kenya coffee's resistance to diseases and pests. Most importantly, The Coffee Research Institute will be the custodian of the Kenyan Coffee Genome and the primary instrument for making modern genomics resources available to researchers working across the coffee production chain," says Munya.