The Agriculture Cluster Development Project (ACDP) of the Ministry of Agriculture, Animal Industry and Fisheries supported by the World Bank has been rolled out to 19 more districts.
The project, which is implemented with the overall objective "To raise on-farm productivity, production, and marketable volumes of selected agricultural commodities (maize, beans, rice, cassava and coffee), in specified (12) geographical clusters was first piloted in 5 districts, namely Amuru, Kalungu, Iganga, Ntungamo and Nebbi. The rollout districts include Masaka, Mpigi, Rakai, Bugiri, Namutumba, Nwoya, Gulu, Kabaale, Bushenyi, Isingiro, Maracha, Arua, Yumbe, Kyotera, Bugweri, Omoro, Bunyangabu, Rukiga, Rubanda and Pakwach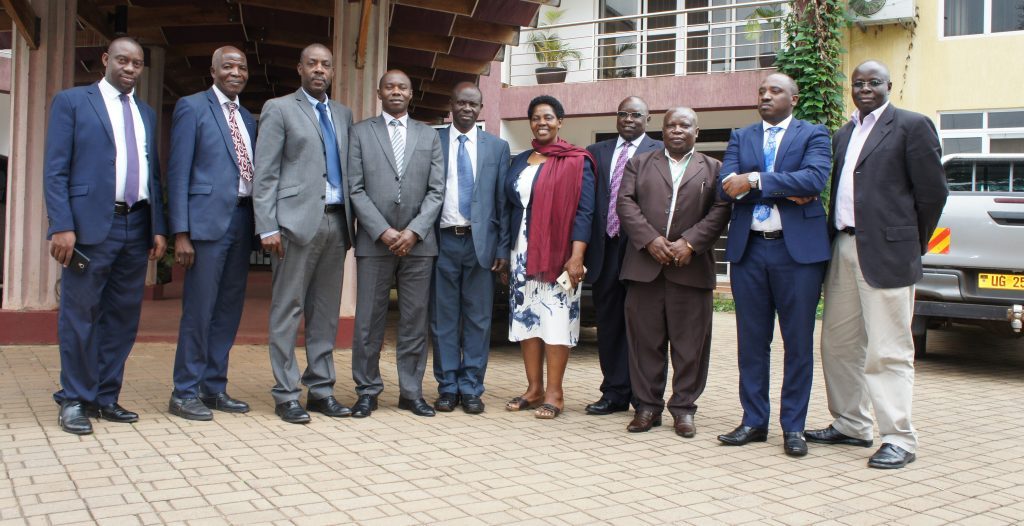 Rolling out the e-voucher system
Through ACDP, registered farmers are also enabled to access critical farm inputs and equipment for post-harvest handling at subsidised costs met using an online system that links registered farmers to pre-qualified, certified agro-input dealers.
Through the subsidy programme of the Agriculture Cluster Development which is supported by the World Bank, farmers acquire inputs in a manner that allows them to utilise them effectively with commitment.
In the first season, the farmer contributes 33% of the cost of inputs and the 67% is provided by government. In the second season, the farmer contributes 50% which attracts a 50% contribution by government. In the third season, the farmer makes a 67% contribution while government contributes 33%.
By the fourth season, with training in best practices of agriculture and agribusiness enterprise management as well as enhanced access to markets, the farmer is expected to be in position to run a self-sustaining enterprise. There will be rolling out Matching Grants for promotion of value addition and post-harvest handling