The Agriculture & Food Authority (AFA) has launched the Agriculture Information Management System (AIMS), an online trade system it developed with funding from Danish International Development Agency (DANIDA) through TradeMark East Africa. AIMS will replace the tedious paper-based and semi-manual administration of trade and business processes.
In a speech read on his behalf by Agriculture CAS Lawrence Omuhaka during the launch, Cabinet Secretary Peter Munya said they have been experiencing challenges in service delivery which are expected to be solved by the new system. The challenges include:
Lengthy application procedures requiring stakeholders to physically visit AFA offices for services. 
Inadequate and inaccurate accountability of crop production by stakeholders in the field through submission of annual returns on the platform by farmers. 
Lack of reliable data and statistics for decision making on better regulation and administration of agricultural commodities.
Tedious export and import processes and
Duplication of efforts in service delivery by AFA Directorates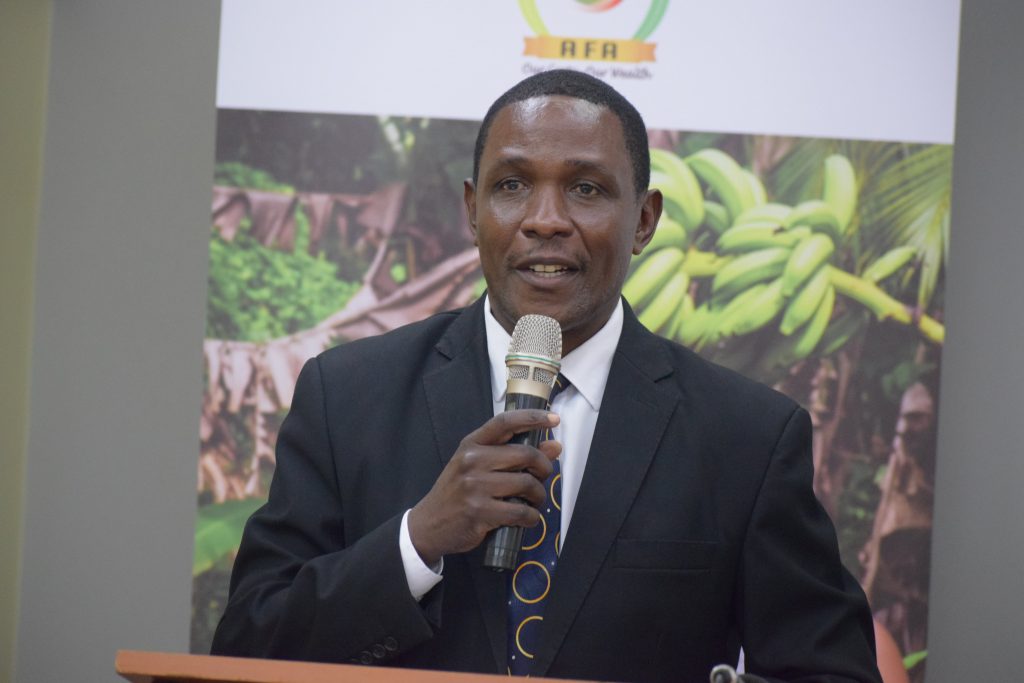 Munya said that through AIMS, traders will be able to access regulatory services from AFA from the comfort of their locations. The system will significantly improve service delivery by:
Reducing transactional time and cost in applying for and issuing permits/licenses/certificates regulated by AFA Directorates, as the system eliminates the need for physical presence or interaction. 
Enhancing process visibility by enabling traders to trace their application and related transactions in real-time through the system.
Advancing trade document integrity through the introduction of security features that enable authentication and verification of documents submitted, and issued to traders. ]
Improving access to information relating to production, processing, and trading in agricultural commodities regulated by AFA Directorates, thereby eliminating a key barrier to trade – access and availability of information 
Incorporates electronic payments by integrating to both online and mobile banking hence increasing convenience in submitting applications and paying for services.
Availability of data for analytics and other business intelligence functions that will support regulatory and trade operations 
"This system will facilitate registration, licensing and provision of production, processing and trade information on all scheduled crops regulated by Agriculture and Food Authority," said Munya.
 Acting AFA Director-General Harsama Kello thanked TradeMark East Africa and the Danish government for the financial and technical support in the development of the system. He added that the system will change the way they will do business with the private sector as the bureaucracies that have been existing will be eliminated thereby shortening the time that processes were taking.