By Kimuri Mwangi
Cane poaching by sugar millers has contributed to the sugar shortage in the country due to a lack of raw materials, leading to the closure of sugar mills by the Agriculture and Food Authority (AFA) to ensure the situation returns to normal.
In a meeting attended by representatives of all the sugar mills, AFA Chairman Hon. Cornelly Serem read the riot act to the millers on matters cane poaching saying they are going to involve the police to eliminate the vice.
Cane poaching is where a miller supports farmers in growing sugar cane and signs a contract with them that they can only sell the cane to them. However, another miller approaches the farmers and buys the cane.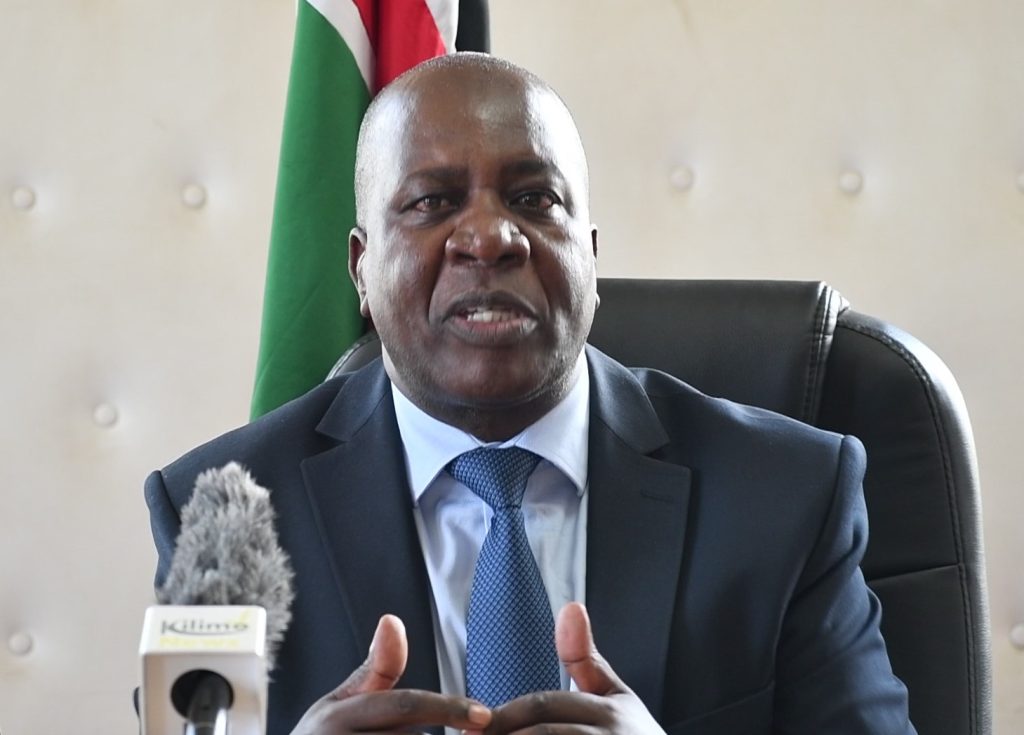 Serem said they had to close the mills for four months to ensure the cane in the country matures and milling returns to normal. He said that studies they had conducted showed that most of the cane in the fields was between 11, 12 to 13 months and required four months to mature to have enough to crush.
"There have been rumours that maybe AFA made a mistake by closing up some mills locally, there is enough justification why we did so. All the government mills were milling and not paying the workers. That means we were running into arrears where the same farmers will ask the government to pay. If you look at Chemelil and Muhoroni, they were actually collecting cane for four days and then crushing or collecting after a week then crush, an indication there is no cane to crash. The issue of harvesting immature cane will come to an end and if you continue your license be actually cancelled. I mean what I say and I don't mix my words. I'm very firm that I will make sure there'll be sugar in our tables locally and not imported," said Serem.
He challenged the millers to invest in cane development promising that measures will be taken to protect their investment. "We want to form a team that will be going around to see what you are doing in cane development. Every miller should show us their plan or what they are they are doing so that we cannot sit here for four months and be back to the situation. Poaching has hearkened the position we are in today because an investor develops cane and a poacher poaches what they have not actually invested in and that discourages investors from actually doing more development in that area and that's where we are today. Some are saying, oh we are doing so much but there is nothing to show," opined Serem.
The AFA Chairman added that there are discussions to put up legislation to make sure that there will be no cane poaching. He said this was important because if we allow everybody to poach and crush when they want, all these investments will go to waste. "We allow competition to continue but also play by the rules."
Serem also said they will walk with the millers in areas that they have closed to allow them to crush on specific days so that the farmers cannot suffer. He singled out the cane at the coast that is mature but said the milling machines in the area were underperforming.  Transmara was also given credit as it was crushing at full capacity since it had invested in cane development.