The County Government of Nakuru has sent out an alert of a possible invasion of the desert locusts.
For the next two months, residents are being urged to be alert and report any outbreak of swarms with the following characteristics.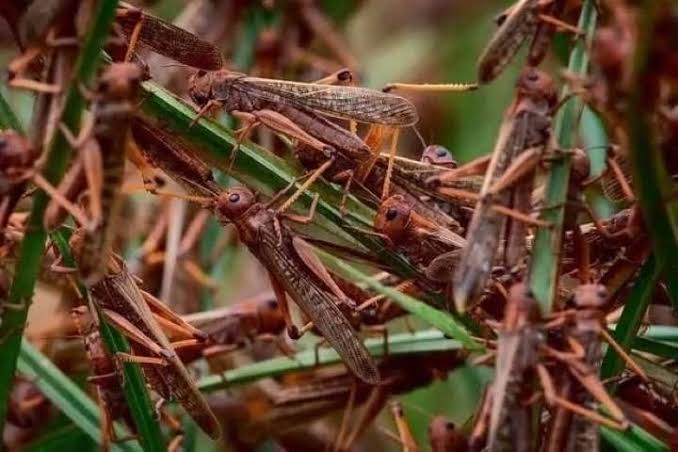 Colour where the adult is yellow and the immature locust is pinkish.
What direction are they going to, to help them to alert other neighboring counties.
Note where they have landed overnight or when they are in groups and inform the chiefs, nearest extension offices and call the Nakuru Farmers Call Center on 0701032032/ 0737032032.