By Kimuri Mwangi
The Active involvement of People with Disabilities (PWDs) in climate change adaptation and mitigation efforts and tailoring strategies to their unique needs can enhance resilience, reduce vulnerabilities, and ensure that no one is left behind in the face of our changing climate. This is according to John Kioli the Chairman of the Kenya Climate Change Working Group (KCCWG).
He was speaking at Mukuru kwa Reuben in Nairobi during a capacity-building workshop on gender and social inclusion in climate action with a focus on PWDs organized by KCCWG in partnership with WWF-K through the Voices for just climate action project.
"This is a very populated area with a population of more than 40,000 people and about 3,000 of them are people living with disabilities. We have decided to come and have a discussion with them because this is a category of our friends and relatives who have a double attack on climate change because their economic means are not assured. They have various challenges, those who are blind probably cannot be able to go and manoeuvre in times of changing weather patterns like the El Niño that is coming," said Kioli.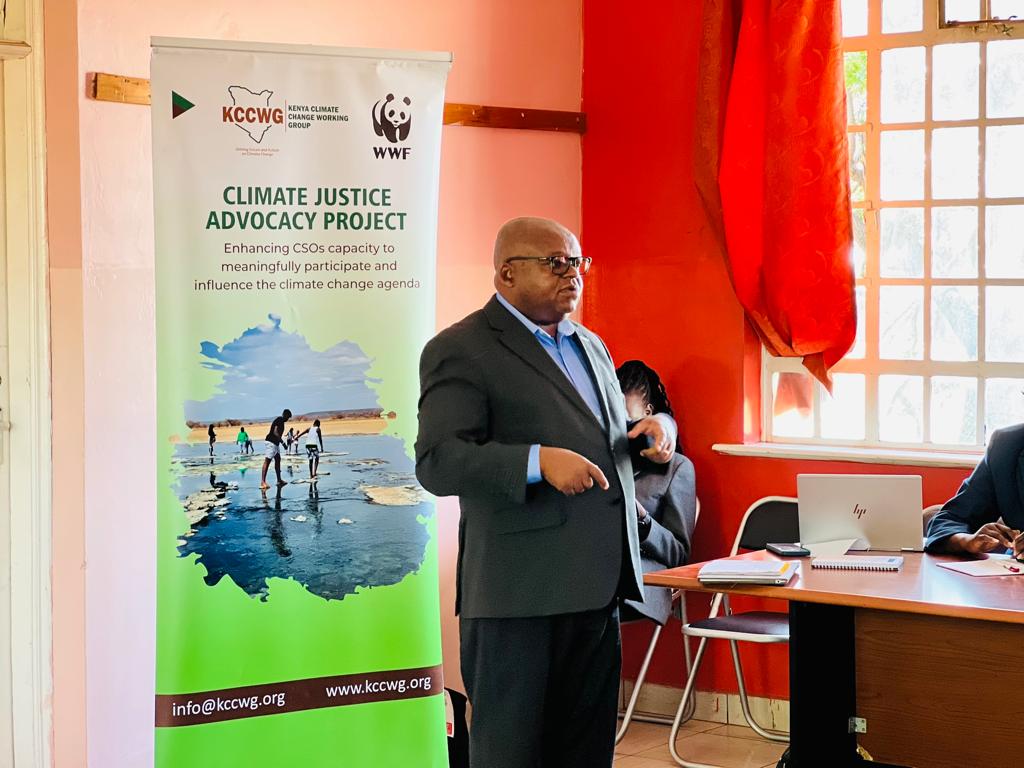 He added that those living with disabilities of the hands and feet cannot manoeuvre if there is a challenge of flooding. Some of them explained that when it rains, they don't go to work which means that they cannot put food on the table because of the changing climate and thereafter they don't know what to do.
"So today we have a very quick win regarding policy issues we have tackled with them on what they think should be done to improve their lives. We have also exposed them to different opportunities in climate change where they can do proposals and even do projects around climate change. Opportunities are there when the climate change fund becomes active. They can also tap the resources from that basket because that basket should pay attention to climate change issues and, more importantly, people with disabilities. They also gave homegrown solutions they think can be helpful in terms of navigating challenges within issues around climate change," opined Kioli. "PWDs have been forgotten and we will deliberately now include them in our programming not just as a policy engagement but also in the practical means. If we establish what we are establishing here as a best practices zone, then other partners can borrow from this sort of model and they can duplicate it nationally and this can have a ripple effect in terms of upscaling the issues and having solutions for the people living with disabilities."
Kioli also called on the National and County governments to pay more attention to PWDs, especially in the health sector because climate change makes them more vulnerable like in the issues around water-borne diseases which they are vulnerable to and don't have the coping mechanism because of their economic status.
Johns Mule a 24-year-old youth said whenever it rains, he can't move around since his wheelchair gets stuck as the roads are bad. "Sometimes when it rains flood water and sewage fills our houses. People run away to save themselves but I can't do that so I am left behind until someone comes back for me. At that point you realize your welfare is a third priority not even the second," opined Mule. He added that the flow of information among the PWDs is wanting and challenged the leaders concerned to solve that so that they can have access to information that is beneficial to them in good time.
 KCCWG in partnership with the World Wide Fund for Nature (WWF-K) will also support the PWDs group in Mukuru kwa Reuben with a water tank, certified seeds and farm equipment in a bid to boost them economically through a farm where they grow vegetables and trees.
Thomas Lerenten, the Deputy Director Climate Change Directorate at the Ministry of Environment, Climate Change and Forestry applauded KCCWG and WWF-K for providing a platform for people with disabilities to engage in climate action. He added that the ministry will be happy to host the PWDs and get their views on the third National Climate Change Action Plan (NCCAP).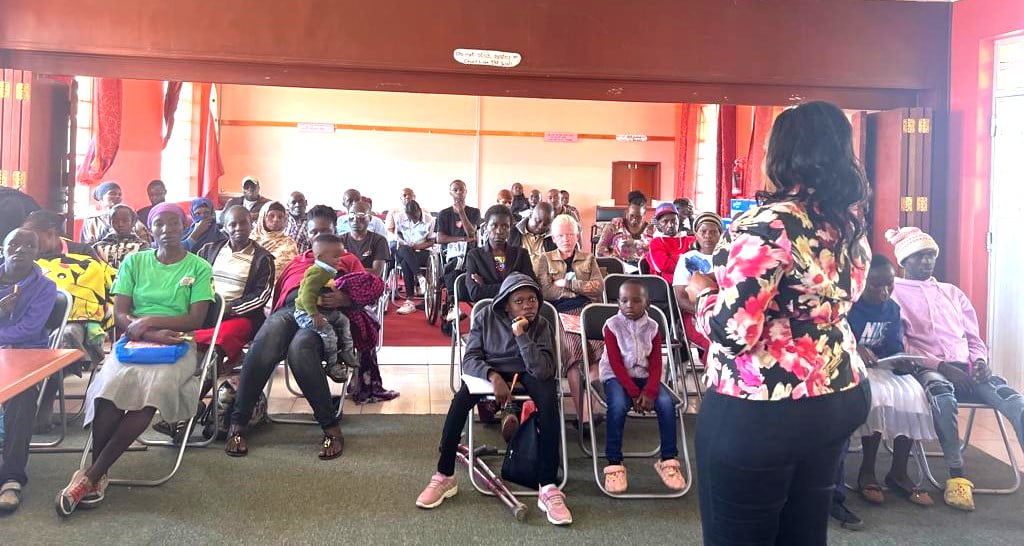 Kioli feels the government should do more in policy implementation involving PWDs saying there is a lot of talk in the policies but when it comes to implementation there is nothing. Stakeholders in the climate change circle were also urged to pay attention to people living with disabilities.
"My takeaway from the Africa Climate Summit related to what I'm saying here is for us to truly beyond asking or looking at ourselves as victims to look at what is there around us that can empower us, can empower people living with disabilities to push them to the next level. This is because all the resources are around and it's about how we manage them and how we pay attention to some categories of people. So, for me what I'm looking at is how can we bring steam to what we are talking about at the international level and cascade down to the people really living with the atrocities of climate change. We might talk about international issues but if you don't come straight down to the people on the ground then it does not translate to anything. It just translates to summits, meetings, conferences of parties and just becomes a vicious cycle of discussion and it doesn't translate to any change on the ground," he adds.