The Nakuru County Government has launched the breed improvement program in a bid to increase beef production. The Ksh.15 million program is aimed at improving the local breeds of animals in order to improve livestock productivity, food security and farm income.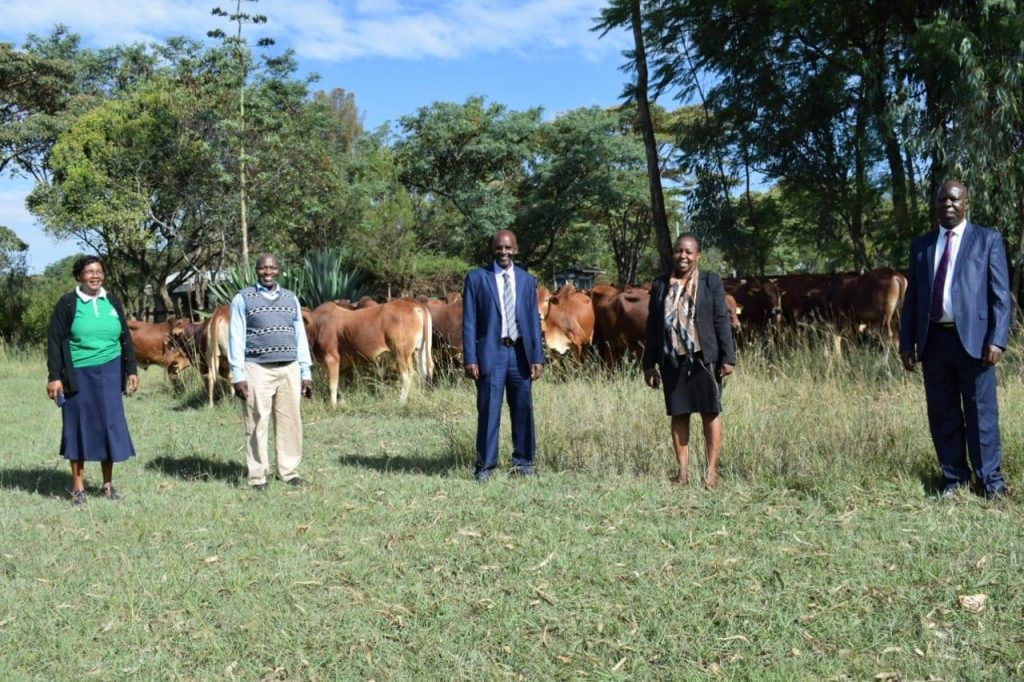 It includes 100 Sahiwal and Boran bulls, 130 Dorper Rams and 130 Galla goat bucks. It targets the lower zones of Rongai and Subukia Sub-Counties.
42 breeding bulls which include Sahiwals and Borans were today distributed to Waseges and Soin Wards with each receiving 16 and 26 animals respectively.
Agriculture, Livestock and Fisheries CECM, Dr. Immaculate Maina, who launched the distribution program, said the breeds will go a long way in helping farmers boost their breeds and beef production in the County. She added that the County will set aside Kshs. 100,000 for the vaccination of the bulls against East Coast Fever (ECF) and provide farmers with training on the management of the animals.