The Nakuru County Government has trained 40 trainers of trainers (ToTs) on dairy feed formulation.
The training was focused on educating farmers on how to use available feed from plants including maize to formulate valuable feeds for their livestock.
The training was done in partnership with Egerton University's Centre for Excellence of Agriculture and Agribusiness (CESSAM).
The Nakuru CEC Agriculture, Livestock and Fisheries, Dr. Immaculate Maina, said that the training was key in cushioning farmers during dry seasons as they will be able to make their own feed to supplement the commercial ones adding to reduction in production costs.
Dairy farming in Nakuru County is a Ksh. 10 billion industry with the proceeds and success attributed to the continuous training provided to farmers by the County Government and its stakeholders.
Dr. Maina said the County will continue working with research institutions such as Egerton to provide farmers with practical and skill based training.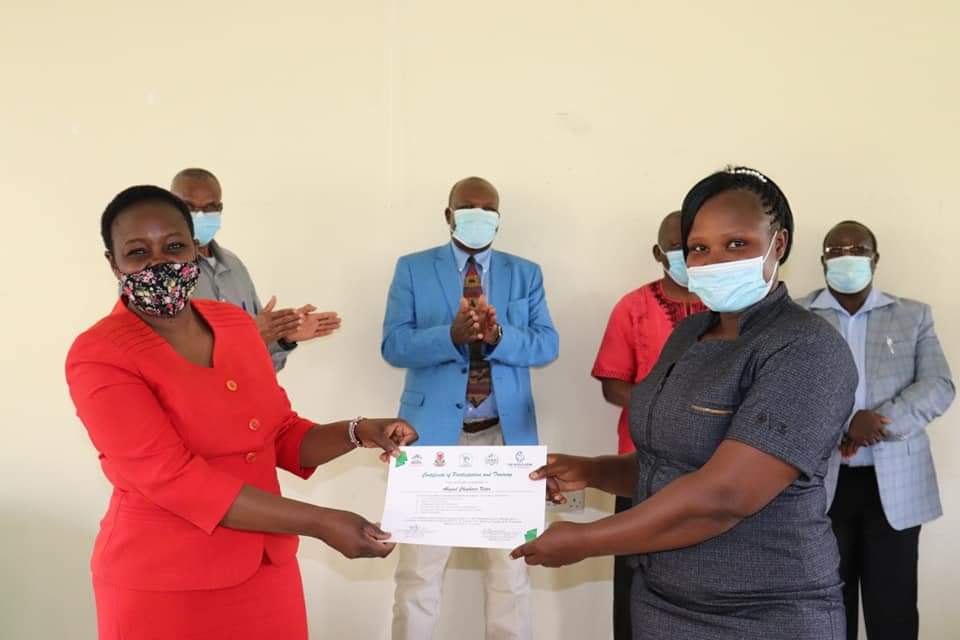 Farmers trained will be able to f hiormulate feed from their available crops which will help improve the quantity and nutritive value of the milk produced hence more profit.
CESAAM's Director, Prof. George Owuor, said that farmers have been equipped with additional skills on value addition and business development which will help them have profitable and successful agribusiness ventures.