The Ugandan Government has taken measures towards increased consumer protection and quality assurance for Milk and Milk products:
Through the Dairy Development Authority (DDA) which is the Dairy sub-sector Agency of the Ministry of Agriculture Animal Industry and Fisheries, the government had rolled out checkpoints along major highways in the country. The checkpoints will be under the supervision of inspectors and technicians. To ensure timely results, Mobile Laboratory vans willvbe stationed at the checkpoints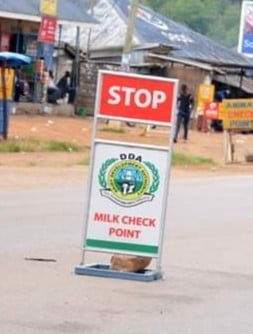 According to the Ministry, the purpose of this increased surveillance is to ensure that consumers of milk and milk products in Uganda receive quality milk and milk products that do not have negative effects on their health and therefore get value for money.