Nakuru County banks on promoting, streamlining, coordinating and regulating research in crops, livestock and genetic resources that will adopt to Climate Smart Agriculture (CSA).
According to Agriculture CECM, Dr. Immaculate Maina, the County Government is set to conduct a vibrant sensitization on the need for farmers to embrace the new technology.
Through partnerships with organizations like Cereal Growers Association (CGA), KALRO, among others, farmers will now be able to get new information, knowledge and tech on adoptive mechanisms.
Dr Maina was speaking at the Nakuru Farmers Open Day, held at KALRO Njoro grounds. The Open Day whose theme was "Innovative technologies for enhanced agricultural productivity" was held in collaboration with CGA and KALRO.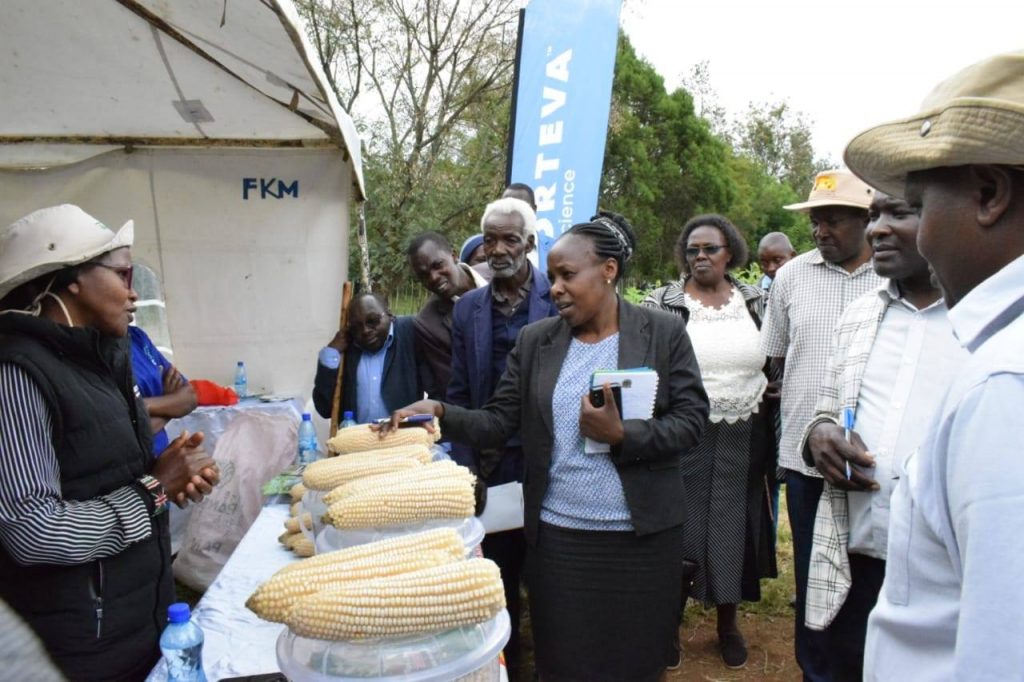 About 950 small and medium scale farmers were in attendance together with more than 15 exhibitors. Mr. Sammy Osebe, Cereal Growers Association Operations Manager, noted that the unpredictable climate prompted sensitization of farmers on soil testing and minimum soil disturbance to ensure high yields for nutrition.
KALRO Njoro Center Director, Dr. Godwin Macharia, emphasized on the necessity of being aware of climate change and its impact.He said that, with such change farmers needed to be aware of the weather data and how to use the data to program and fit their farm activities into the current weather systems.