By Kimuri Mwangi
Agriculture CS Peter Munya has read the riot act to officials of coffee societies who are blocking the access of the Coffee Cherry Advance Fund by farmers.
Speaking to coffee farmers in Karatina Nyeri County on Friday, the CS said the funds have been lying in the bank as only a few farmers have applied for the money. "The Kshs. 3 Billion that was set aside by the President is lying idle in Co-operative bank as very few farmers have applied," said Munya. "But it is your society officials who have refused to sign the forms to facilitate this," he added.
New KPCU dispenses the funds and farmers use their coffee cherry as security. The funds are sent directly to the farmers' bank account or using mobile money. Munya said the society officials were not sincere since some of them were colluding with banks, marketers and millers to advance farmers money which is paid with high interest.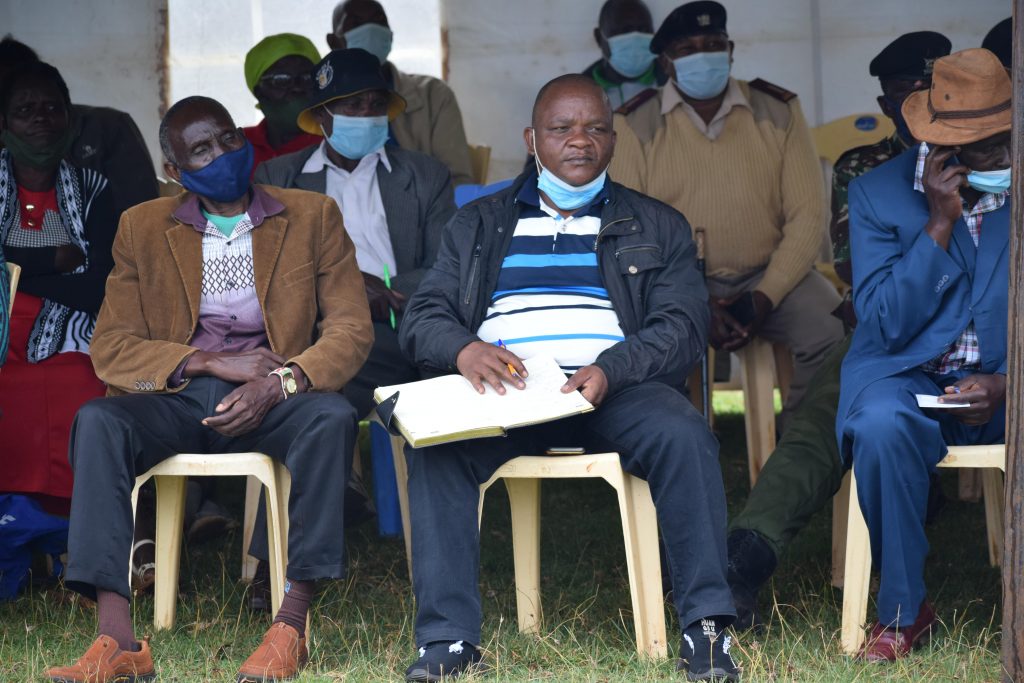 "I am now requesting the County Commissioner and Assistant County Commissioners to ensure all societies sign those forms. I will dissolve the management of any coffee society who will not agree to sign the form and let farmers choose other people who will help them access the money. They see like I am joking but we can't go on like this anymore," said the CS. He said the forms will be available soon in Chiefs Offices and societies and urged farmers to even use photocopies of the forms to request for the funds.
Munya said it beats logic how the officials can block farmers to get the funds with an interest of 3% from the government only for the same farmers to borrow elsewhere with high-interest return rates of 15-18%. "I had met with all officials and sensitized them about the funds and told them to come and educate you," Munya quipped. The farmers present told the CS that the officials don't talk about the funds.
He cited the case of Rumukia Farmers Cooperative Society in Mukurwe-ini Sub-county which was put on auction notice due to an outstanding debt it owes Taifa Sacco Society Limited. The Kshs.163 million loan inclusive of accrued interest was taken in 2015 and has been accumulating over the years. Taifa Sacco has been on the neck of Rumukia threatening to auction the Co-operative an action that had caused panic to over 8,000 members associated with it. Eight factories affiliated to the society produce an average of 4 million kilograms of cherry per year. In October last year, Nyeri Governor Mutahi Kahiga facilitated negotiations between the two parties where Taifa Sacco agreed to restructure the loan repayment to a period of six years and waive the accrued interest of over Kshs. 20 million.