Farmers in West Equatoria state in South Sudan have a reason to smile after rehabilitation of roads in the area.  The U.S. Government has marked the completed rehabilitation of 78 kilometers of roads in Western Equatoria, funded by the United States Agency for International Development (USAID).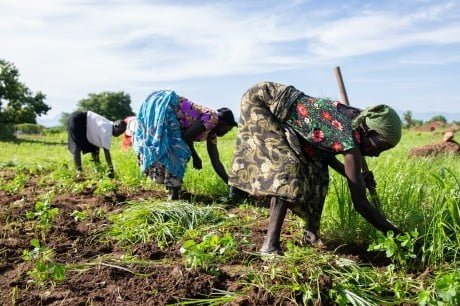 The Gangura-Rimenze and Nzara-Basukangbi feeder roads connect South Sudan to the border of the Democratic Republic of the Congo, which will boost cross-border trade. These roads connect local farmers in rural areas to markets in urban areas, such as Yambio and Nzara. The rehabilitation of these roads will facilitate the movement of people and services, benefiting an estimated 100,000 people who rely largely on road transport.

"As we inaugurate these rehabilitated roads today—marking a new era for the people who live in Western Equatoria State—I want to tell you that on behalf of the American people, we stand with you in hope and partnership, looking forward to a bright and prosperous future for South Sudan," said U.S. Ambassador to South Sudan Tom Hushek.
Since 2011, the U.S. Government has funded the rehabilitation of 340 kilometers of feeder roads in Western Equatoria. Western Equatoria has the potential to be the breadbasket of South Sudan in peacetime with opportunities for export of agricultural products. To highlight the importance of agriculture as the mainstay of the people of Western Equatoria, local farmers supported through a partnership between USAID and the Food and Agriculture Organization of the United Nations (FAO) showcased their products to representatives of the U.S. Government, United Nations, and journalists attending the event.

The USAID-FAO project is helping communities recover from the devastating effects of conflict and displacement by rebuilding and diversifying sustainable livelihoods, so that South Sudanese can again support their families through farming, fishing, beekeeping, and other trades.