The Kenyan government through the Ministry of agriculture has laid out plans to revive the cotton industry from the current yield of about 572kg/ha against a potential of 2,500kg/ha in the country.
The Cabinet Administrative Secretary (CAS) in the Ministry of Agriculture Ms. Anne Nyaga, said this when she flagged off 16 metric tons of non-Bt hybrid Cotton seeds from Mahyco Seed Company. The seeds will be distributed to 11 Counties namely Busia, Bungoma, Siaya, Kisumu, Homabay, Baringo, Elgeyo/Marakwet, Kilifi, Kwale, Tana River and Lamu.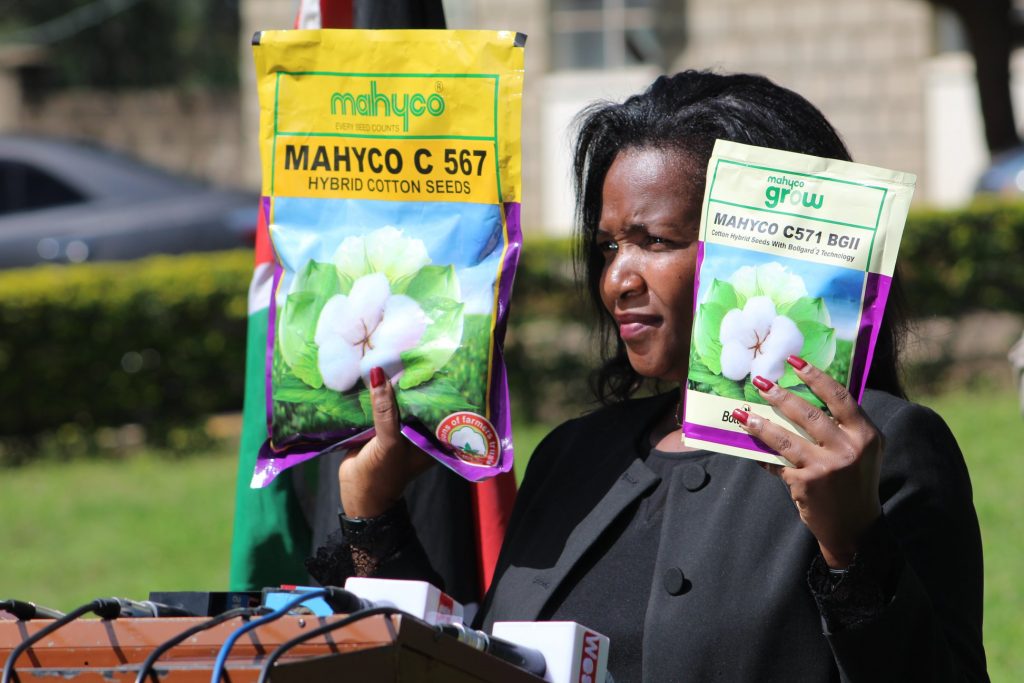 The CAS said that cotton production in the country has been constrained by various challenges; key among them, inadequate extension services; insufficient integration of the value chain; the high cost of production; lack of certified seeds and lack of affordable credit. Other challenges include fluctuation of seed cotton prices, weak farmer organizations, low production and productivity and obsolete equipment. "To redress these challenges, the Government has commenced the process of supplying certified hybrid seeds which can produce over 2,000 kg seed cotton per hectare against the current average yield is 572 kg/hectare. It is anticipated that with this and other targeted interventions in the pipeline, cotton production in the country will experience a rebound and earnings to cotton farmers will significantly improve," she quipped.
The government is also preparing to go to full commercialization of Bt cotton. During the long rains in March/April, the CAS says 720 demonstration sites of Bt cotton will be established in the same counties where non-bt hybrid seed will be grown. These demonstration sites will be used for teaching farmers and extension service providers from all over the country so that full commercialization is done during the short rains October/November.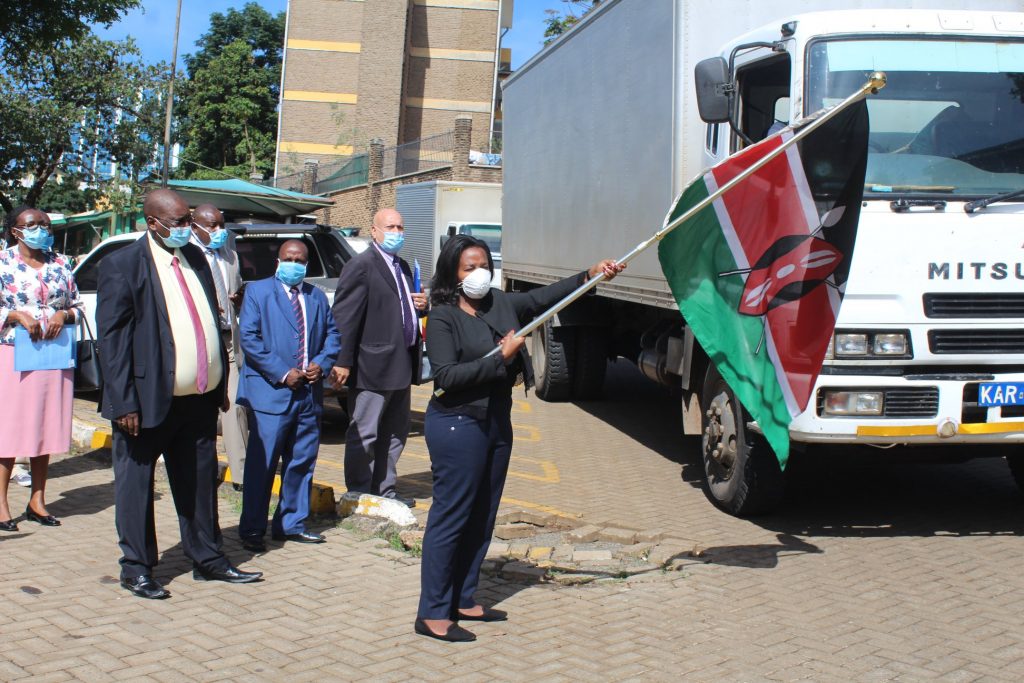 Cotton can potentially be grown in 24 counties in arid and semi-arid areas. Its production in the country, however, declined from a peak of 70,000 bales in 1986 to 20,000 bales in 1990. The country has the potential to grow up to 260,000 bales, but currently, the sub-sector is producing a meagre 10,000 bales of lint annually against the domestic market demand of 110,000 bales. While the potential land is 400,000ha, presently only under 30,000 ha is being utilized. Current yield is about 572kg/ha against a potential of 2,500kg/ha. There are currently about 30,000 cotton farmers while the industry can be able to support over 200,000 farmers.
According to the ministry, the industry has the potential to employ 1.5 million people under the cotton textile and clothing value chain. Income earnings to growers will contribute to poverty reduction, especially in arid and semi-arid lands (ASALS). Cotton offers the raw material for local textile and apparels industries to manufacture for export and contribute to foreign exchange earnings.
"In the next three years, the Government will strengthen policies, research and development of cotton production and value-addition in collaborations with local and international seed companies, local research institutions, the textile and apparel sector as well as other development partners. To ensure the establishment of vibrant certified seed production for both Bt and conventional varieties locally and give our farmers the choice of seed they wish to plant and for which end-products," says Nyaga.