Dairy goat and camel farmers have a reason to smile as New KCC plans to install a goat and camel milk production line in their Nanyuki processing plant. According to New KCC Managing Director Nixon Sigey, they arrived at the decision after their survey which showed a high demand of these commodities in the country.
There are other small-scale processors of goat and camel milk in the country but New KCC will become the first major processor to enter the business offering a new market to farmers. Goat milk is highly sought by people who know its medicinal value. Goat cheese is also popular especially in Australia, France and China.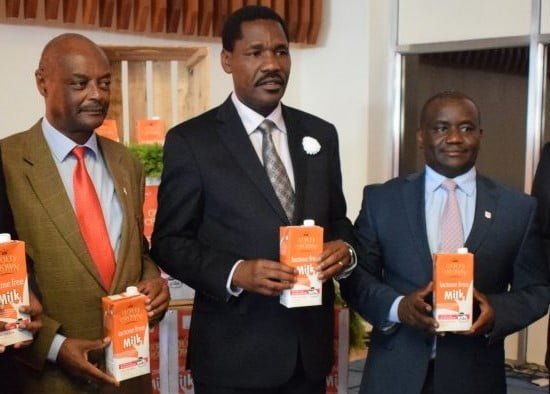 However, goat milk is scarce as many farmers opt to rear dairy cattle due to the availability of a ready cow milk market. But farmers who are practicing dairy goat farming get better returns as a litre retails from Kshs 150 to Kshs 250. Cow milk retails below Kshs 100 a litre.
President Uhuru Kenyatta recently instructed the Treasury to release Kshs 1 billion to New KCC for the upgrading of their Kiganjo and Nyahururu factories. The money will also be used to absorb excess milk in the country and convert it into powder.