By Kimuri Mwangi
We are a bit late for our appointment with Dr. Mwangi Gachamba an organic farmer as we had agreed to meet at 9 am and it was already 10 am. We finally reach Kamurugu Shopping Centre in Kandara, Murang'a County and take the road towards Gakarara. A few people we meet assures us we are on the right track and they all identify him with farming. Finally, we are ushered inside the gate and immediately we realize we are in a different place as everything is green.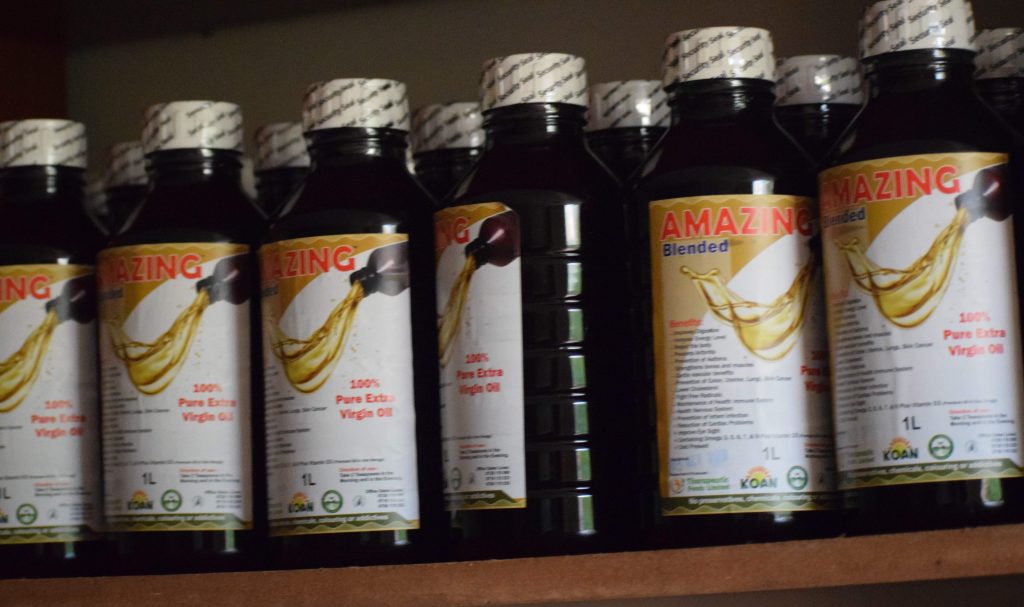 We can see houses a few meters from the gate. The road is lined up with different plants among them sukumawiki (kales) and traditional vegetables. Bees hover around as they hop from one sunflower to another and before we know it, we have arrived. Dr. Mwangi Gachamba is meeting some two gentlemen from the area who wanted his advice as well as sell some avocados to him. As they leave, some guests from Ethiopia arrive and he excuses himself for a moment to attend to them. We decide to take a tour of the farm as we wait and finally we get to meet him at 1 pm. He had met several people who wanted his attention and he had to excuse himself to attend to us. This is his normal routine as people visit him to know more about organic farming and value addition. "Welcome to Therapeutic Foods Limited where deal with organic farming and organic food," he says.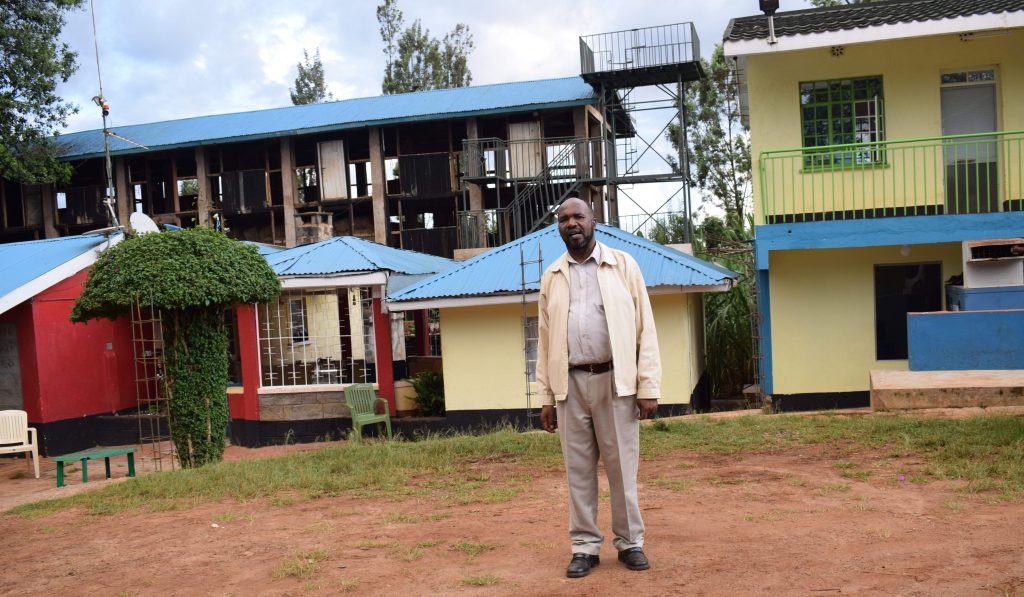 Dr. Gachamba describes himself as an agronomist who specializes in organic foods and organic farming. But you realize he is not your ordinary farmer when he says that he only uses cow and goat manure on his farm together with microorganisms. So, what is organic farming? "It is farming without using any chemical. I want to change the style of farming to the one practiced by our forefathers in the early fifties and even before that. The food and vegetables we eat today are also oxidants and though they are good, they end up harming us 40%. We are what we eat and we should be careful about what we are feeding on. That is why there has been an increase in diseases because of what we are eating today. Most foods are medicinal but we don't take time to know how they heal. Because we are messing up with the environment as we try to control diseases and pests," says Gachamba. The increase in diseases made him decide to find for a solution in food grown naturally hence the name Therapeutic Foods. According to Gachamba, farmers spray crops to control common pests and diseases not realizing that the real problem is in the soil as vegetables feed on the soil.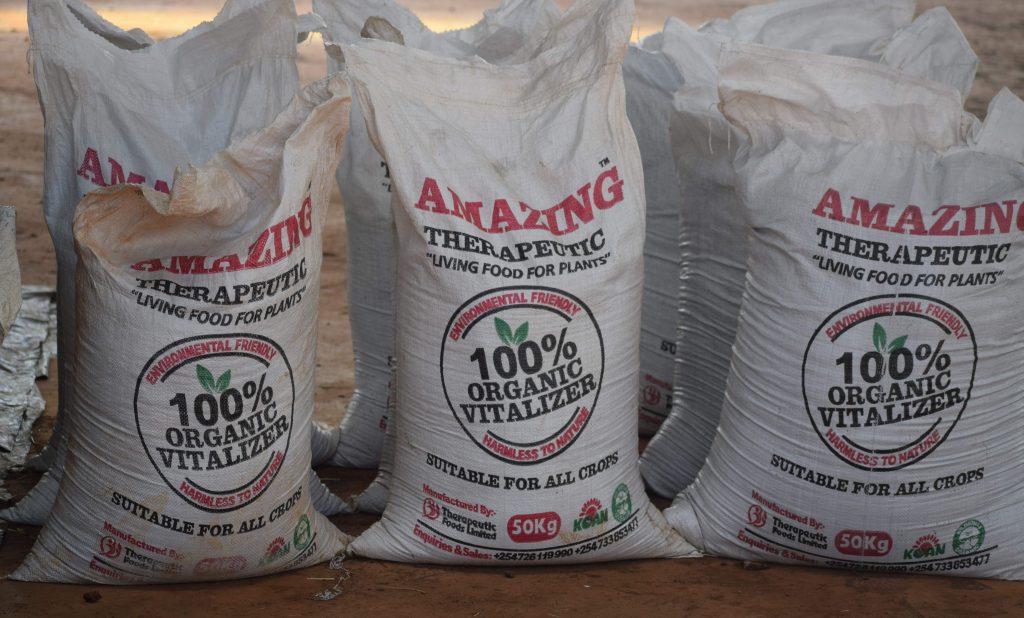 At his farm, he uses organic manure which he makes by mixing cow and goat manure and treats it using microorganisms to destroy salmonella (a type of bacteria that that causes foodborne diseases). The five types of microorganisms are bacteria, fungi: yeasts and moulds, viruses, protozoa and algae. There are bad microorganisms which cause diseases and good or beneficial microorganisms. The beneficial microorganisms are also found in our large intestines that synthesize vitamins and allow them to be absorbed into the bloodstream. In plants, the beneficial microorganisms create symbiotic associations with plant roots, promote nutrient mineralization and availability, produce plant growth hormones and control pests, parasites and diseases among many other uses. It is these beneficial microorganisms that Dr. Gachamba traps using a contraption placed on top of one of the structures in the farm. He also uses them in making organic pest control products and fertilizer. Some of these beneficial microorganisms present in the soil he says are killed by the chemicals we use. "Salmonella occurs naturally in fish. Today farmers are feeding their cows with animal protein like fish meal and blood. Naturally, cows were not made to feed on meat and I think this is wrong. The salmonella will then be found in cow dung naturally and when we use this manure, the crops naturally absorb the salmonella," says Dr. Gachamba.
The farmer says he has not used chemicals for the last 32 years and uses natural solutions in his life. "I don't use conventional medicine to treat my cows, myself or my family. I believe in preventive rather than curative treatment and that is why I ensure we eat healthy food that keeps diseases away. I have my formulas to make natural pesticides and dewormers that I use. Do you know that spinach is never attacked by aphids? Now you know, but Sukumawiki (kales) are attacked by aphids a lot. Get five spinach leaves and blend them to get the juice. Put half a glass of the juice in twenty litres of water and spray your Sukumawiki. No aphid will come near them. I also use pawpaw leaves and seeds to prepare a dewormer for my cows," says the farmer. "I don't use antibiotics to treat my cows but probiotics which are live bacteria and yeasts that are good for the animals as they also help with digestive problems. Naturally, if I deworm my cow using pawpaw leaves and seeds, I don't have a reason for throwing away my milk during treatment. But farmers using convectional dewormers are told to throw away milk for 72 hours. Who pays for this loss? I don't think it is fair to the farmers," he adds. The farmer says he can produce three times more than a farmer using conventional chemicals and fertilizer under the same acreage. "Our farmers are crying as it has become uneconomical farming inorganically. Last time I cultivated potatoes I did 330 bags per acre. In maize, the highest yield I have done is 84 bags per acre when thrashed at my farm in Subukia. Even retired President Moi visited me at the farm with KARI (called KARLO today) officials," says Gachamba.
When the question of what is on his farm is posed, his answer is simply – everything. "This is my farm, it is also my research Centre, a value addition factory and I have everything here. My cows which I feed grass that I grow here with a protein content of up to 24% are giving me enough good milk. My kienyenji hens which I feed with natural grass, vegetables and maize are giving me good eggs. My yoghurt is the sweetest and healthy made from natural milk, strawberry and other fruits so you are sure it is organic. My research on extending the lifespan of animals on my farm is ongoing and I have made some steps. I have a hen which is 17 years old on the farm and still going strong. I also have a cow which is 18 years old. It is all about feeding and it is the same case with human beings. If you want to live long, feed healthy," he says. He says he has made foliar from cow urine and microorganisms. The urine is aged before it is mixed with some weeds. He says the foliar when sprayed to crops that lack water rejuvenates them as it helps the plant to make water at night. He also says it is the same foliar he uses to make his farm green all year round together with irrigation. Dr. Gachamba says urine is collected after every four hours from the cows. How does he know when they are about to pass urine? "I discovered a place where you touch the cow and it passes urine," he answers with a smile.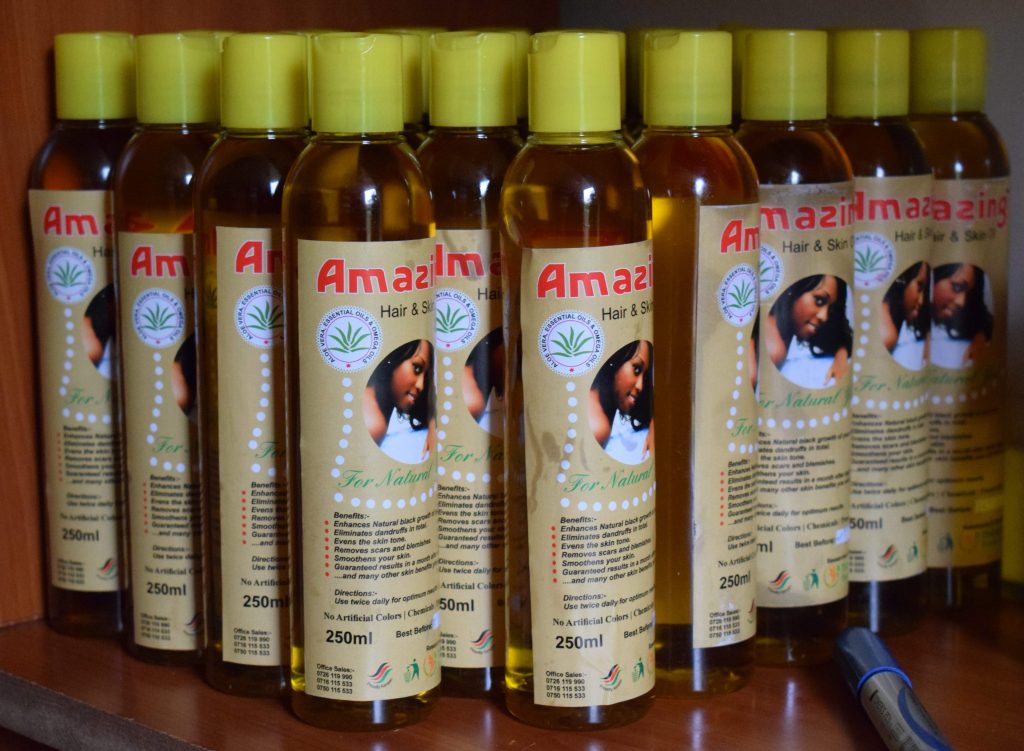 At the farm, there are herbs like aloe vera, cherry tomatoes, moringa oleifera, bananas, pawpaws, sugarcane, watermelons, avocados, beehives and other types of crops. Most of these are used as raw materials for making various organic products on the farm. He also extracts cane juice which he uses to multiply the organisms, macadamia oil, avocado oil, sunflower oil among others. His other products include dairy booster for animals, poultry booster, soil conditioner, soil enhancer, supplements, spices, herbal tea from grasses, fortified flour from grains and organic manure.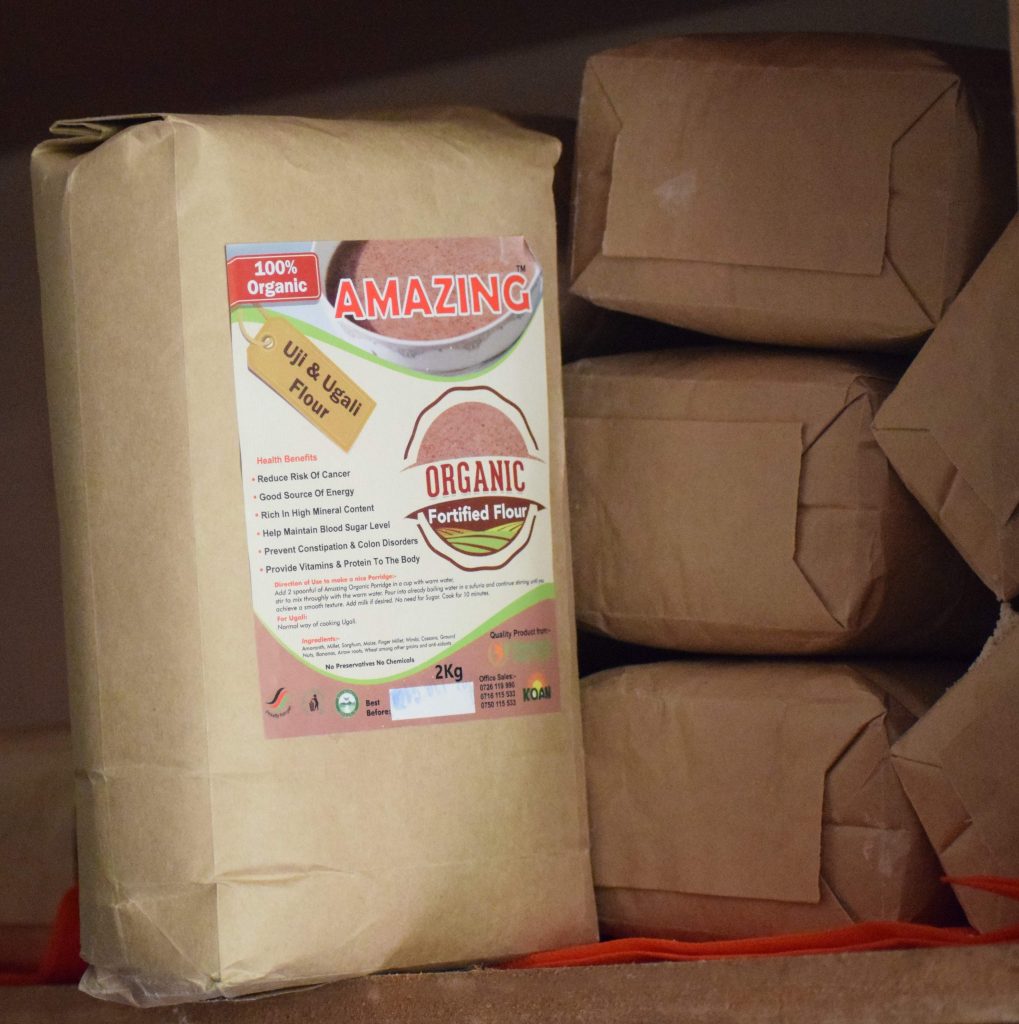 Dr Gachamba blames the government for the low intake of organic farming in the country. "This is about government policy and I urge the government to start training farmers to eradicate diseases and poverty. The government should also set up factories to make organic fertilizer and train the youth to do it hence creating jobs in the process. These are also areas we need to incorporate in the curriculum of our universities particularly in agricultural engineering, agricultural department and in veterinary sciences. This is something I can do for them but I don't want to force issues. I challenge farmers to come here and learn, see and implement themselves. Test if you want to test and educate a fellow farmer so that we can reduce poverty in our country . I don't charge farmers who come to learn," says Dr. Gachamba.