The average age of a Kenyan farmer is 59 years while the average age of the consumer is 17 years. As President Uhuru Kenyatta gave this information during the last Nairobi International Trade Fair popularly known as the Nairobi Show, reality dawned on many people that the youth are mostly consumers of agricultural produce. The statistics are part of the national census report of 2019 which placed Kenya's population at 47.6 million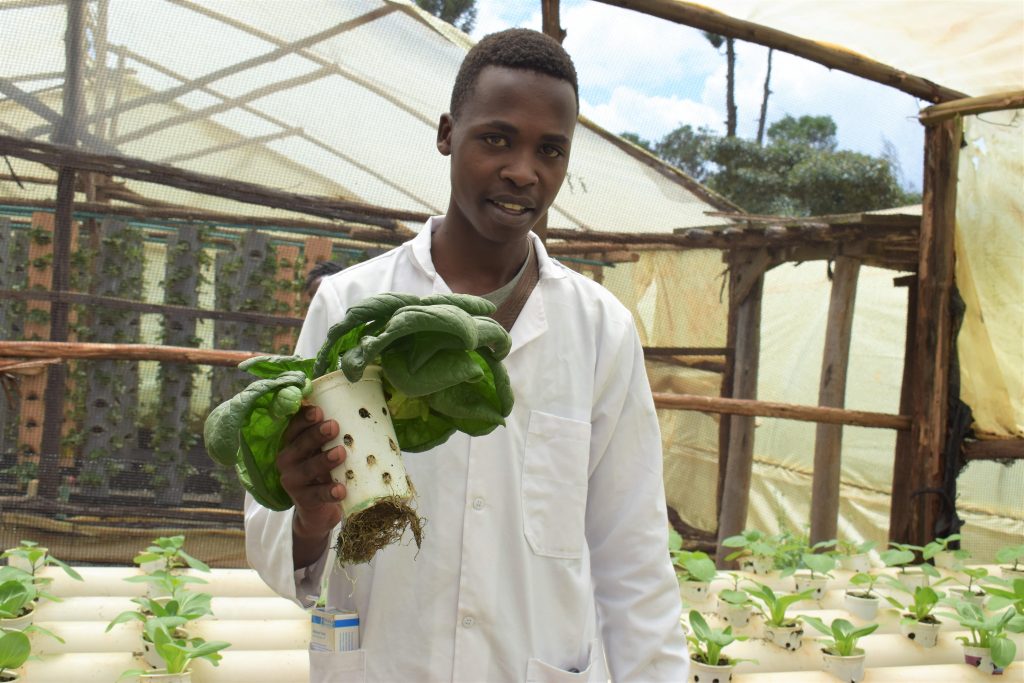 Many youth view farming as an occupation of the old and the retired. They troop to towns searching for the elusive white-collar jobs. Mostly, it is not about the returns but the mentality that farming is dirty. They prefer joining careers where they go to the office dressed sharply and using the latest technological gadgets.
Despite all this, some youths have embraced farming especially with the current technological advancement in agriculture. Willard Charawe Maina is a 20-year-old young man from Muran'ga who also took the journey to Nairobi to look for greener pastures. But the difference with other youth is that he was looki9ng for a place he could learn about agriculture.
"I was brought up by farming parents and I loved it, later in Secondary School, I took Agriculture as one of the subjects that I learned which increased my interest. So last year I saw an advert in the media where a bank was sponsoring students to study agriculture at Miramar International College and when I went there I was lucky to be enrolled," says Charawe.
He decided to concentrate on hydroponics. Hydroponic farming is a method of growing plants without soil. Instead, you use mineral nutrient solutions in a water solvent. Plants don't require soil to grow, they need water and nutrients, and both easily obtained from the soil. But if they can get these things somewhere else—say, by standing with their roots in a nutrient-rich solution—they can do without soil altogether. That's the basic principle behind hydroponics. The word "hydroponics" means growing plants in water (from two Greek words meaning "water" and "toil.
Charawe says hydroponics is the ideal farming method for the youth as they don't "get dirty" "This is smart farming and you can actually farm in a suit and you will still be a farmer. You can practice hydroponics anywhere whether at the rooftop or your balcony. Another advantage is that because you are the one who feeds your plants, it is easy to calculate what you expect to harvest after a known duration," he says.
After getting the necessary skills at the college, Charawe was allowed to do his internship there something he does with passion. "My day starts early and before eight we have to check how the plants are doing. We check the ph, the electrical conductivity feeding the crops right from the media based trough systems to the vertical towers," He then gets ready to train and facilitate hundreds of farmers who visit the college daily from various countries.
Charawe has also another reason to engage in agriculture. "Agriculture is the solution to food insecurity in Kenya and Africa in general. I want to be part of this solution by helping farmers acquire these skills as we join hands to tackle food insecurity," he says.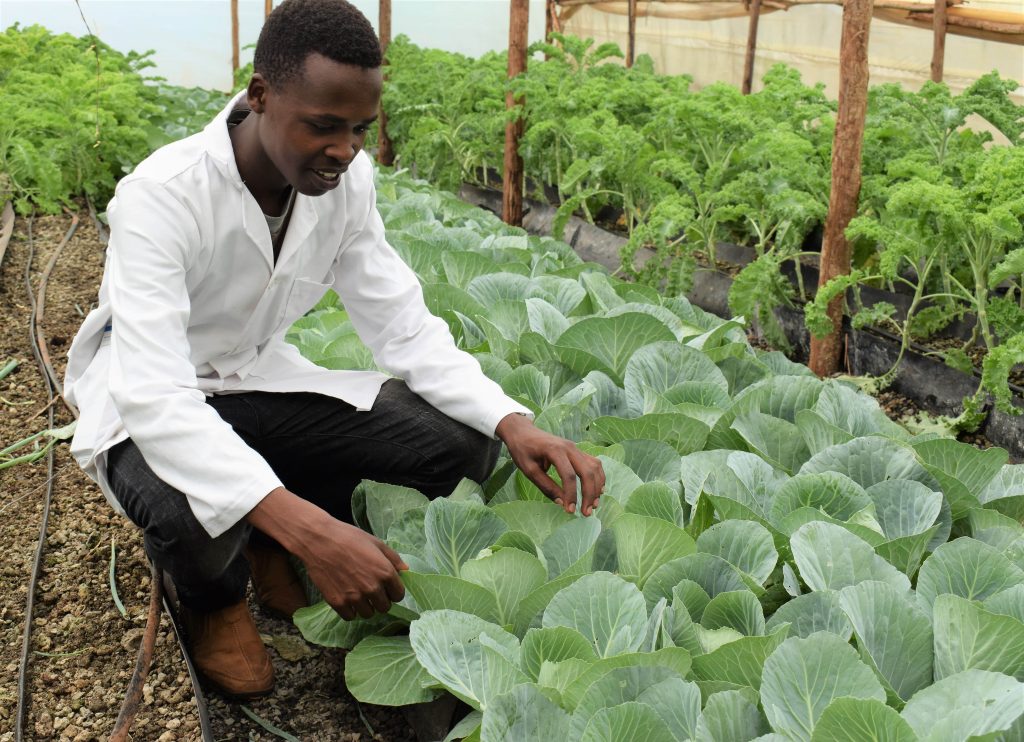 He calls on his fellow youth to stop the perception that agriculture is for the old people and those who can't work in offices. "Agriculture is the backbone of our economy and I urge my fellow youth to join me in farming smart and there is money here too," he adds.
He has plans for the future and he plans to pursue strawberry farming using hydroponics as that is his passion. In a span of five years, he hopes to have accomplished this even as he continues imparting his skills into others.