By Kimuri Mwangi
When Covid 19 came calling, it shattered many careers and investments leaving a trail of anger, desperation and poverty among many people. For Ibrahim Kamau, the period found him and a group of fellow youth tending their tree nursery near Nyeri town. It wasn't easy for them too as the business had been affected by the pandemic not mentioning other challenges like fetching water from a distance and watering the seedlings which were about five to seven thousand daily. The task became tough and many members of the group left and eventually he found himself with his friend Martin in the seedlings business.
During that time and post covid duration, many people were looking for any method to boost their immunity as the pandemic spread. One day he came across a thyme plant and he fell in love with it because of the aroma. The herb has many uses including flavouring food and it is also used in aromatherapy. He would later learn that the herb was also beneficial medically and it was in high demand as it is also an immunity booster.
"I realized everyone was in the tree nursery business and I conducted research and decided to give people a different kind of thing. The change was gradual as we concentrated more on herbs and spices but it is the initial hype about thyme that grew this to where it is now," says Kamau.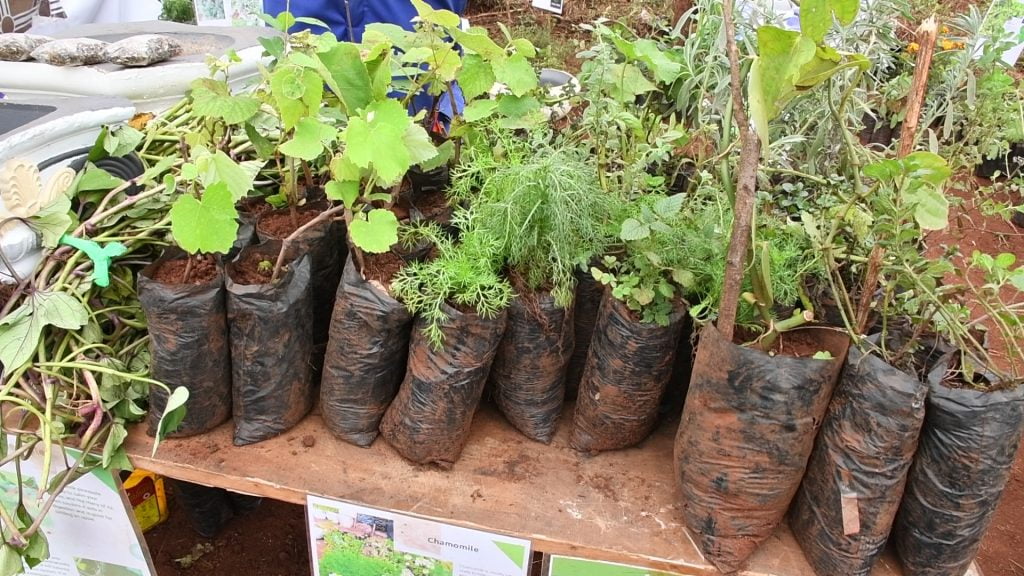 At the time Kelvin Ngunjiri was hawking clothes in Nyeri town and he would meet with Martin and Ibrahim hawking thyme plants and realized they were selling more than him. Since Martin was his friend, he started visiting their seedlings nursery and one day he abandoned the clothes business and joined them in the venture.
For Samuel Kamau, his love for herbs drove him to look for a way of having some outside his door since he didn't have land. He eventually came up with a planting pot made of concrete reinforced with fibre. I bought some herbs from Ibrahim and Kelvin and planted them on the pots. They did so well and I approached them and requested if we could work together and they agreed and the rest is history," says Kelvin.
Ibrahim says after coming together Global Green Plants Centre was born operating in Nyeri town near White Rhino Hotel. "We then embarked on a mission of collecting different types of herbs and spices. We have been to Nanyuki, Nakuru, Nairobi among other places and now we have about one hundred varieties of herbs and spices," opines Ibrahim. Since they had experience in propagation, it has been easy multiplying whatever they have to meet the needs of their customers.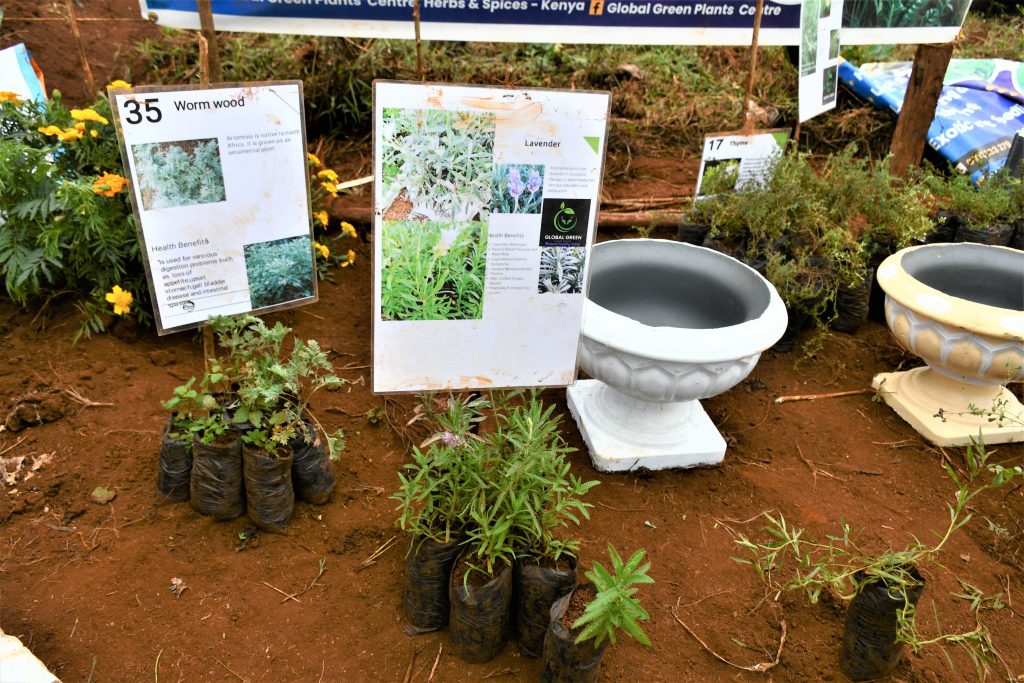 The biggest challenge they face today is explaining to people who are not familiar with herbs and spices that they are actually dealing with food and medicine. Ibrahim says that most people think that the herbs are just plants collected from a forest and it takes time to convince them about their benefits.
They participate all ASK Agricultural Shows in the country to market their products. They also use social media platforms and Google to increase their visibility.
When they were starting some of their friends mocked them questioning their decision to soil their hands while there were other opportunities where they could wear smart clothes and earn without sweating. "The same friends today come to us looking for mentorship after they realized we are earning good money. If you tell a person that a 45 days old mint plant sells for Kshs. 100, and you get good clients in a week or in a month, they realize you can earn even more than some working in offices," quips Ibrahim.
In their herbs and spices venture, the culinary category is the most popular with basil, thyme, rosemary, oregano and camomile leading the way. In the medicinal category, popular herbs include yarrow, St. John's wort and mullein. In the cosmetic category the popular ones are calendula, lavender and borage.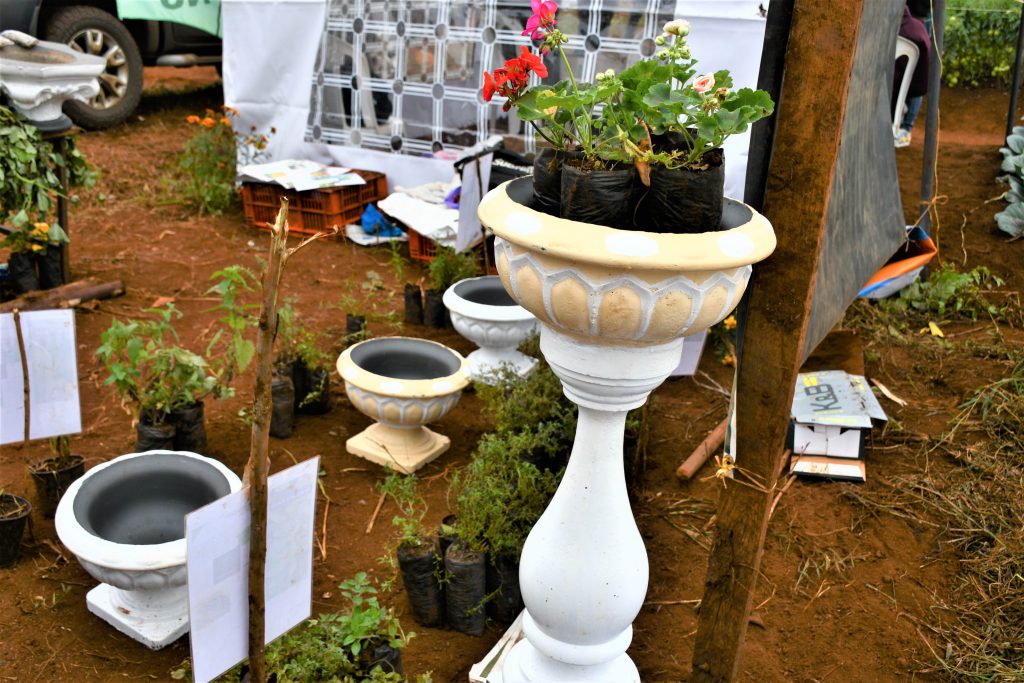 The quartet says for now they are concentrating on enlightening the people to understand the benefits of herbs then sell to them when they are confident on wat they are consuming and why they are consuming it. In future, the plan is to get into value addition by selling finished products like grinded herbs, tinctures and essential oils.