Dairy farmers in Nakuru County sold 293 million litres of milk last year valued at Ksh 10.5 billion.
According to Agriculture CEC Dr Immaculate Maina, Nakuru is the third County in milk production across the Country with about 381,600 dairy cattle. Currently milk production in Nakuru County is valued at Ksh 9.8 billion with 298 million litres in production. Dr Maina was speaking at Elementaita as she handed over a tractor and other equipment to Inua Hustlers Farmers Cooperative bought by the County government.
She said that the County Government is working on the Nakuru County Mechanization policy to guide the mechanization of Agriculture in the County. She further urged farmers to join Cooperatives adding that the County Government supports the initiative of forming Nakuru County Dairy Cooperatives Union that will enhance the farmer's capacity to negotiate for better milk prices. According to the County, 21 AI kits have been distributed to active Dairy Cooperatives and a county-wide livestock vaccination initiated against the common diseases.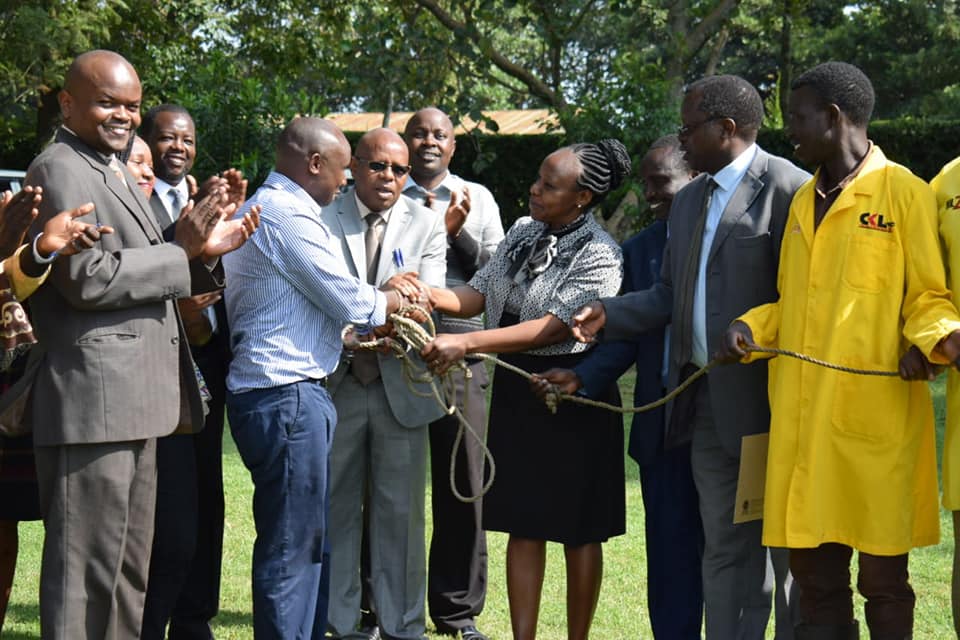 Meanwhile,the CEC has urged the youth to take up Agriculture as an income generating activity that will lead to financial independence.
She was speaking while awarding a Friesian cow worth Sh. 250,000 to John Ngige Muinuri, Youth programmes coordinator at the Catholic Diocese of Nakuru who won it at the just concluded 10th RVIST Agribusiness EXPO. The County Government in collaboration with RVIST, will provide thorough training to Mr. Muinuri which will involve, calf rearing, feeding, feed production, milk marketing, hygiene and also housing of livestock. According to Mr Muinuri, the training would be useful in equipping him with the ability to engage in farming practices that will lead to food security for sustainable economic growth.
Dr. Maina said her office would also liaise with the Catholic Church in supporting the already established youth in agriculture programs. At the moment, there are 116 youth groups undergoing a rigorous program dubbed Vijabiz that provides capacity building and mentorship to the youth groups in agribusiness.