The inaugural African Conference on Agricultural Technologies (ACAT) was officially opened today with speakers having a rallying call towards adoption and use of biotechnologies in African farming. The event co-hosted by the Government of Kenya, through the Ministry of Agriculture and Livestock Development, and the African Agricultural Technology Foundation (AATF), runs under the theme: "Agricultural Resilience Through Innovation."
"I firmly believe that the current low productivity characterizing Kenya's agricultural sector, and that of Africa, can be transformed through the adoption of new technologies and innovations. These innovations are essential for offering Africa resilience and global competitiveness," remarked Dr. William Ruto, the President of Kenya, in a speech delivered on his behalf by Mithika Linturi, the Cabinet Secretary, Ministry of Agriculture and Livestock Development.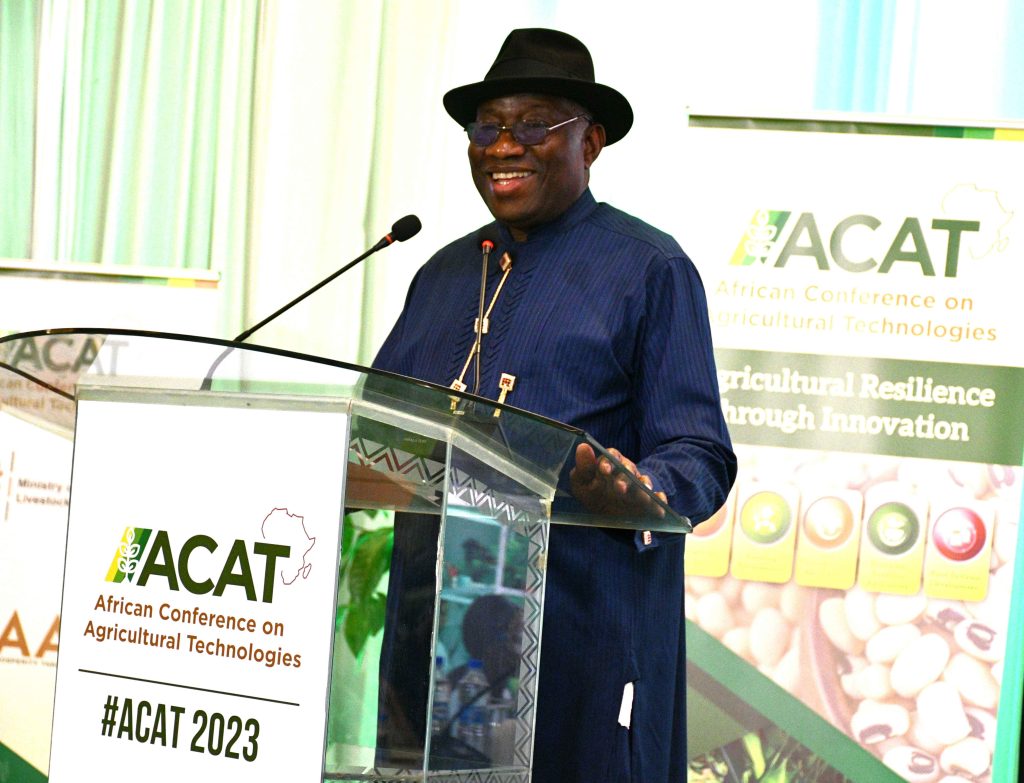 The President added it is a well-known fact that the effective application of science, technology, and innovation in agriculture is a powerful tool that can achieve two goals of improving productivity across value chains while building resilience to the effects of climate change. There are remarkable innovations he said that can help farmers address the challenges of drought and pests through drought-tolerant and pest-resistant crops.
The Conference has brought together over 500 delegates drawn from the African continent and beyond. They include government representatives, industry thought leaders, policymakers, technical experts, private institutions, farmers, women and youth. The session is expected to build momentum towards action on current discussions and recommendations on the importance of utilization of innovative agricultural technologies.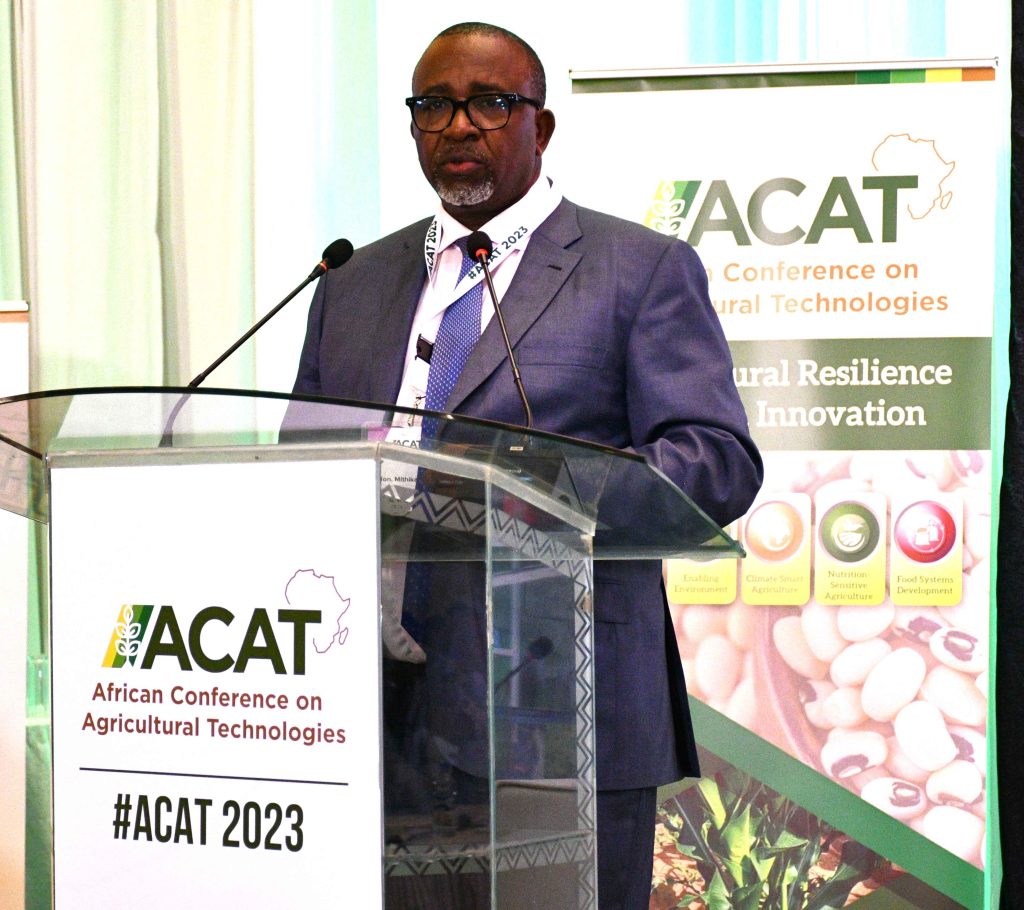 "Africa, with its immense agricultural potential, is home to over 60 percent of the world's arable land, and yet, we often find ourselves grappling with food insecurity and the vagaries of climate change including pests and diseases. The path to agricultural resilience and food security lies in the effective and innovative use of technology," noted Dr. Goodluck Jonathan, former President of the Federal Republic of Nigeria and the AATF Ambassador, in his key note address. He added, "Innovation in agriculture is not optional; it's a necessity. The world's population is growing, and with it, is the demand for food. We need innovations that will ensure we continue producing what we like in good volumes by making our production system(s) more efficient, sustainable, and climate-smart."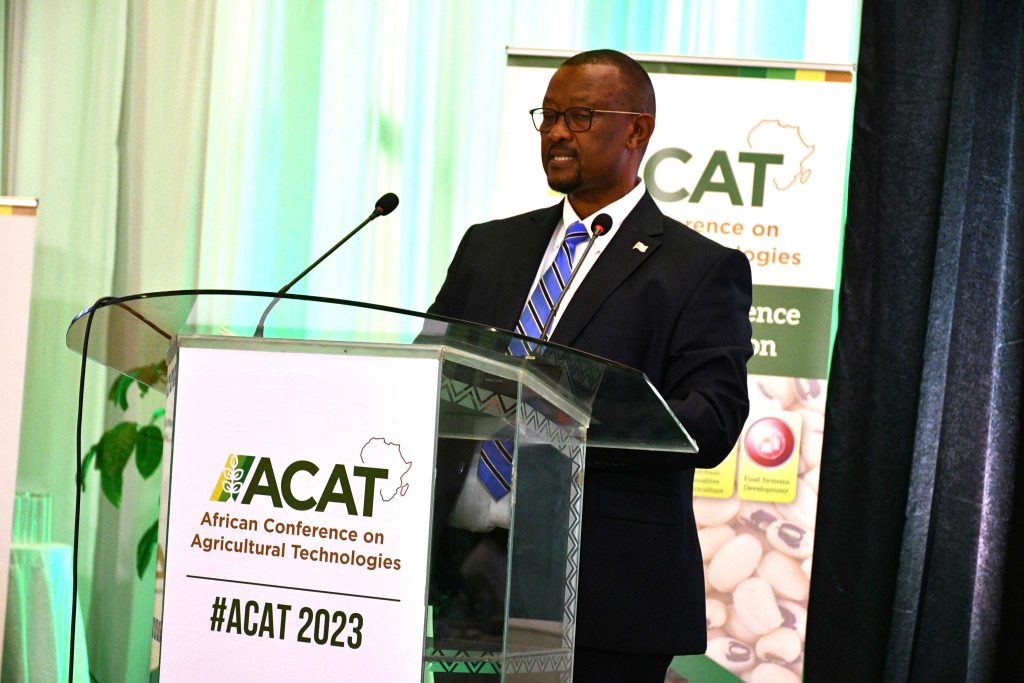 The conference will showcase scalable agricultural technologies and innovations that can transform livelihoods in Africa. It will also create a community of practitioners, highlight solutions, and provide a platform to attract investments for innovation and technology development while feeding into continental and global policy processes.
"As you may know, whereas steady growth has been observed in technology development, with new technological advancements being introduced through research systems and partnerships, there has been little diffusion of actual products to their intended beneficiaries, especially farmers, entrepreneurs and consumers. This is largely due to persistent bottlenecks that lead to low return on the large investment in agricultural technology research and development. Without getting these products and technologies to the market, the intended results, impact and reason for introducing them is affected and missed all together," noted Dr. Canisius Kanangire, Executive Director, African Agricultural Technology Foundation.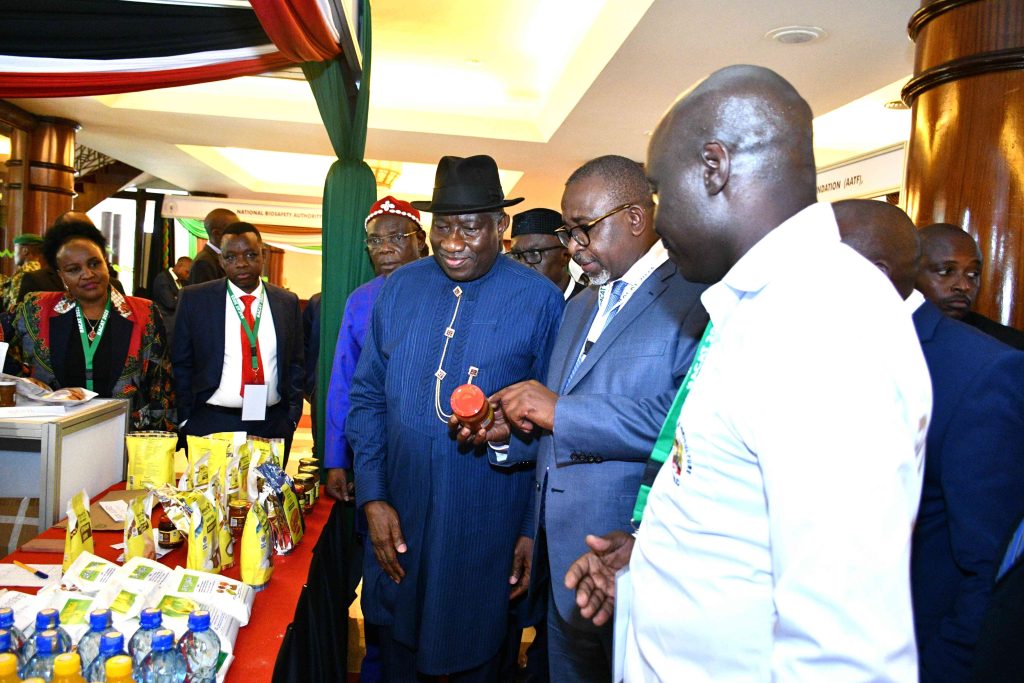 "This inaugural ACAT is a product of passion-driven demand by stakeholders on the need to accentuate and reinforce the role of science, innovation, and technology in transforming African agriculture through collective dialogue involving African leadership," he added.
Dr. Kanangire also underscored that AATF and its partners have tapped into Science Technology and Innovation (STI) to contribute to the wealth, health, and resilience of Africa's smallholder farmers. The Foundation has facilitated access to innovative agricultural technologies worth over USD 650 million during its 20 years in operation, benefiting 4.8 million smallholder farmers in 24 countries including Kenya."