Kenya has joined six other African countries in commercial cultivation of BT cotton. Agriculture Cabinet Secretary Peter Munya planted the first BT cotton seed at Alupe University College, Busia County. Munya said cotton production and the textile industry used to be a major employment and income earner for many communities before the industry was brought down by inappropriate macro-economic policies that included unregulated importation of second hand clothes into the country. "As a consequence, a vibrant textile and apparels industry that had matured into a major export earner for the country collapsed leaving in its wake closed industries such as KICOMI, MOUNTEX and Thika Textile Mills; and abandonment of upstream cotton industry support infrastructures such as ginneries," said Munya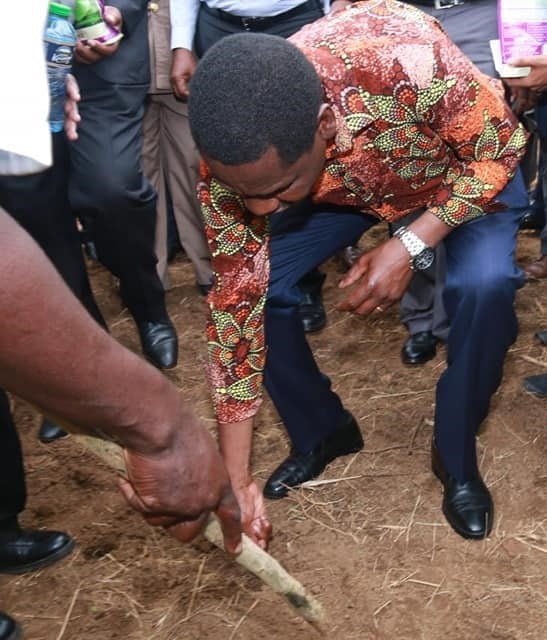 The Cabinet granted approval for commercial farming of BT cotton on December 19, 2019y after successful research and trials. Munya said that policy ingredients that include necessary legislation are in place for successful revival of cotton farming in the country. The cotton was launched in Busia county because the county and the cluster of counties in the Lake Region hold the most promising potential for cotton growing in the country according to the CS.
BT cotton is currently planted in 15 countries globally covering an area of 24.1 million hectares. The top three leading BT cotton producers are India (11.6 Million hectares), USA (5.06 Million Hectares) and China (2.93 Million Hectares).
In Africa, Kenya has now joined South Africa, Sudan, Ethiopia, Malawi, Nigeria and eSwatini. "The global experience with BT cotton adopting countries shows that the improved variety is a viable intervention to help boost cotton production by addressing the challenges caused by pests in addition to increased yields per unit area and lower cost of production," said the Cabinet Secretary.
After launching the first BT cotton on-farm demonstration farm, the strategy according to the CS is to establish one thousand (1000) demonstration farms in the twenty-three (23) cotton growing counties for training cotton farmers prior to commercial farming. Each of demonstration farms will train at least 40 farmers to create a pool of at least 40,000 cotton farmers that will form the initial catchment of BT cotton farmers in readiness for commercial BT cotton farming in the country. The target is to have over 200,000 acres under commercial BT cotton cultivation by 2022 creating over 25,000 jobs for Kenyans along the value chain.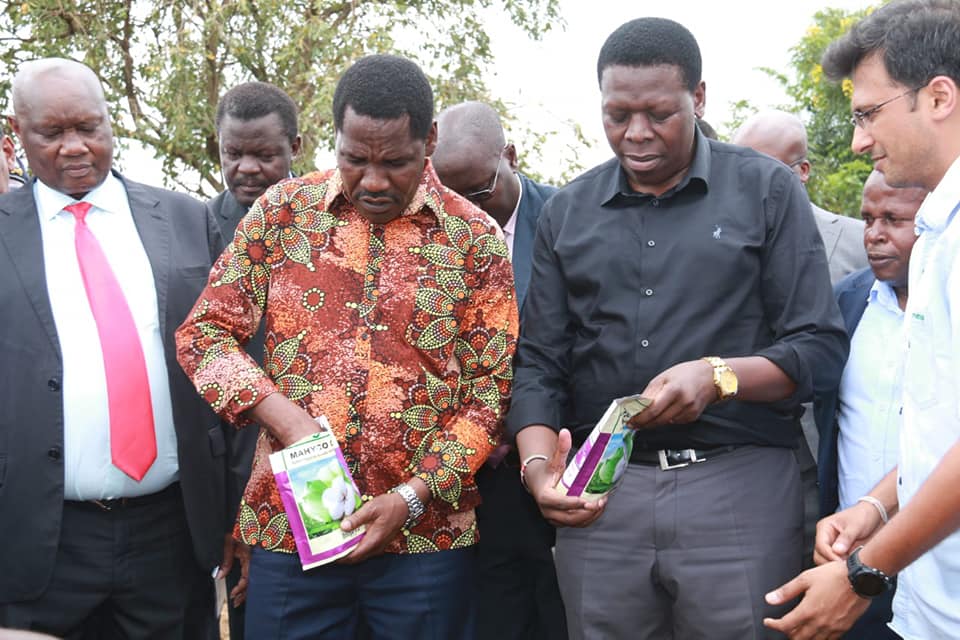 "Most importantly, cultivation of BT cotton by our farmers will guarantee a constant supply of raw materials to ginneries and cotton processing industries thus supporting value addition and job creation up the value chain. On the demand side, Kenya's textile and apparel products have preferential market access to the United States of America under the AGOA framework. In addition, Kenya has other attractive market access agreements with the European Union while the EAC, COMESA and AFTA provide significant export opportunities for our textile and apparels. There is therefore ample market opportunities for our textile and apparel products in the world," said the CS
Munya said the National government will:
Revive cotton co-operatives and smallholder cotton farmers cotton development organizations;
Building capacity in governance and leadership in cotton farmers' cooperatives;
Facilitate provision of quality cotton seeds and other inputs;
Modernizing cotton ginneries and establishing new ones to serve clusters of cotton growing counties; and
Enhance value addition and market acquisition.
In turn he asked the county governments to provide complimentary support services that include extension services to farmers to ensure success as agriculture is devolved.