By Kimuri Mwangi
Leading poultry producer Kenchic Ltd has been recognized by the International Poultry Council (IPC) as the first African organization to successfully adopt the council's antimicrobial stewardship principles.
Kenchic's commitment to responsible practices complements the efforts of the Ministry of Health and the Ministry of Agriculture and Livestock Development through the National Antimicrobial Stewardship Interagency Committee (NASIC) in combating Antimicrobial Resistance (AMR), emphasizing the importance of collaboration for shared health objectives.
According to the World Health Organization, Antimicrobial Resistance (AMR) occurs when bacteria, viruses, fungi and parasites change over time and no longer respond to medicines making infections harder to treat and increasing the risk of disease spread, severe illness and death. As a result of drug resistance, antibiotics and other antimicrobial medicines become ineffective and infections become increasingly difficult or impossible to treat.
The IPC announced Kenchic Ltd. alongside eighteen other private-sector organizations which had recognized the importance of responsible antimicrobial use and endorsed the council's antimicrobial use stewardship principles. These principles were advanced within Transformational Strategies for Farm Output Risk Mitigation (TRANSFORM), a USAID-funded activity led by Cargill, to avoid the need for use of antimicrobials, yet when needed, ensure they are used according to stewardship principles.
"This recognition is a testament to our long-standing commitment to sustainable practices and responsible poultry production. Antimicrobial resistance is a global concern, and we're proud to join hands with seven other global organizations to combat this pandemic. Our goal is to contribute to a safer, healthier food supply chain for our consumers," said Jim Tozer, Managing Director at Kenchic Ltd in a ceremony to celebrate the feat held in a Nairobi hotel.
The international leaders from Kenya, Brazil, Italy, India, Thailand, Vietnam and Colombia, representing over 30% percent of the global broiler production, include six associations and two companies, and together they represent a collective effort in reducing reliance on antimicrobials globally.
Jonathan Mueke, the Principal Secretary, State Department for Livestock who graced the event said by leading the way in antimicrobial stewardship, Kenchic sets an example for the entire livestock industry and encouraged other stakeholders to follow suit.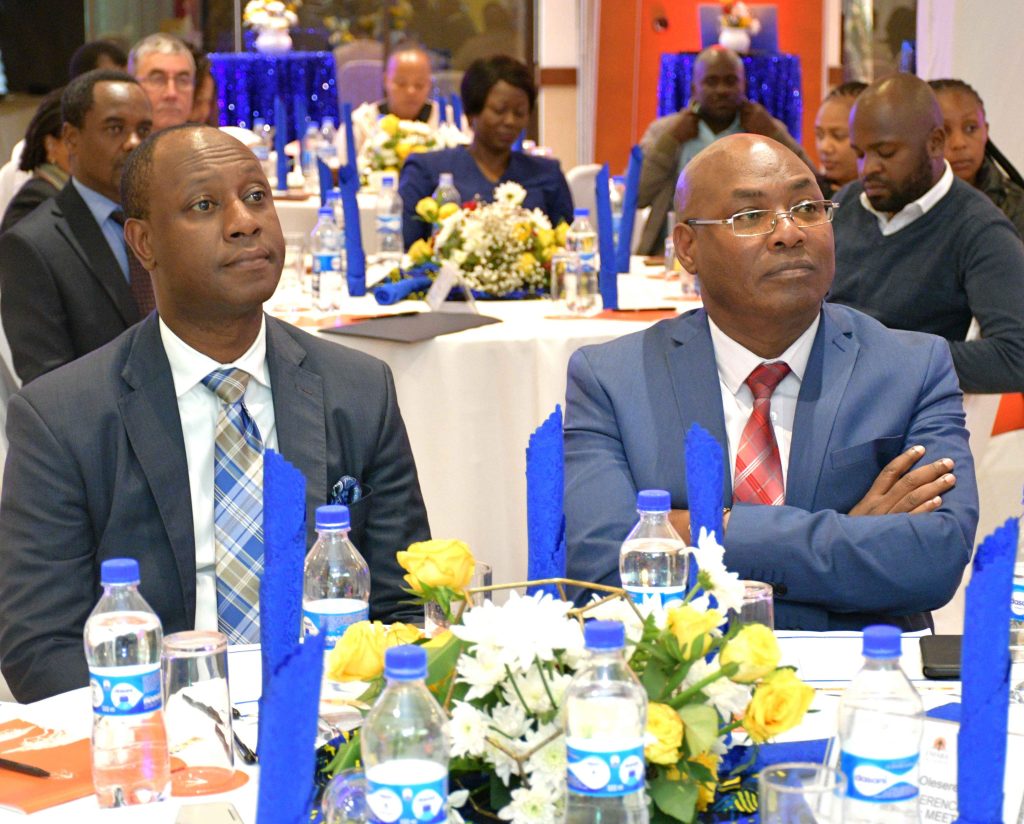 "AMR is one of the most critical challenges facing our world today. It is a complex issue that jeopardizes our ability to treat common infections and puts at risk the progress made in modern medicine and hence requires coordinated multisectoral efforts at a national and global level," opined Mueke.
Annie Kneedler, Chief of Party at USAID TRANSFORM Cargill, added her voice in congratulating the company. "Kenchic's dedication to responsible poultry production is commendable. Their commitment to sustainable practices and food safety aligns with the objectives of the TRANSFORM Cargill program. We are proud to be associated with Kenchic and support their vision for a safer and more sustainable poultry industry," she said.