Fahari Aviation, the Aviation technology subsidiary of Kenya Airways PLC, has expanded its agricultural services offering by increasing its drone capacity with 14 new high-capacity drones.
According to Fahari Aviation, the expansion of its agricultural services is in response to the growing demand for precision agriculture solutions such as spraying and spreading of farm inputs, aerial surveillance, crop monitoring, crop health surveillance and land inspection.
The additional 14 high-capacity drones provide Fahari Aviation with the capacity to cover larger areas, efficiently completing agricultural tasks of up to 300 hectares per day up from its previous capacity of up to 70 hectares per day.
"We are excited about the growth of our drone fleet and the potential this presents for the agriculture industry within the region. The adoption of precision farming through drone technology allows us to serve the evolving needs of farmers and agricultural producers," said Mr. Hawkins Musili, General Manager of Fahari Aviation. "We understand the importance of precision and efficiency in modern farming, and our enhanced capabilities will allow us to better serve our customers while promoting sustainable agricultural practices."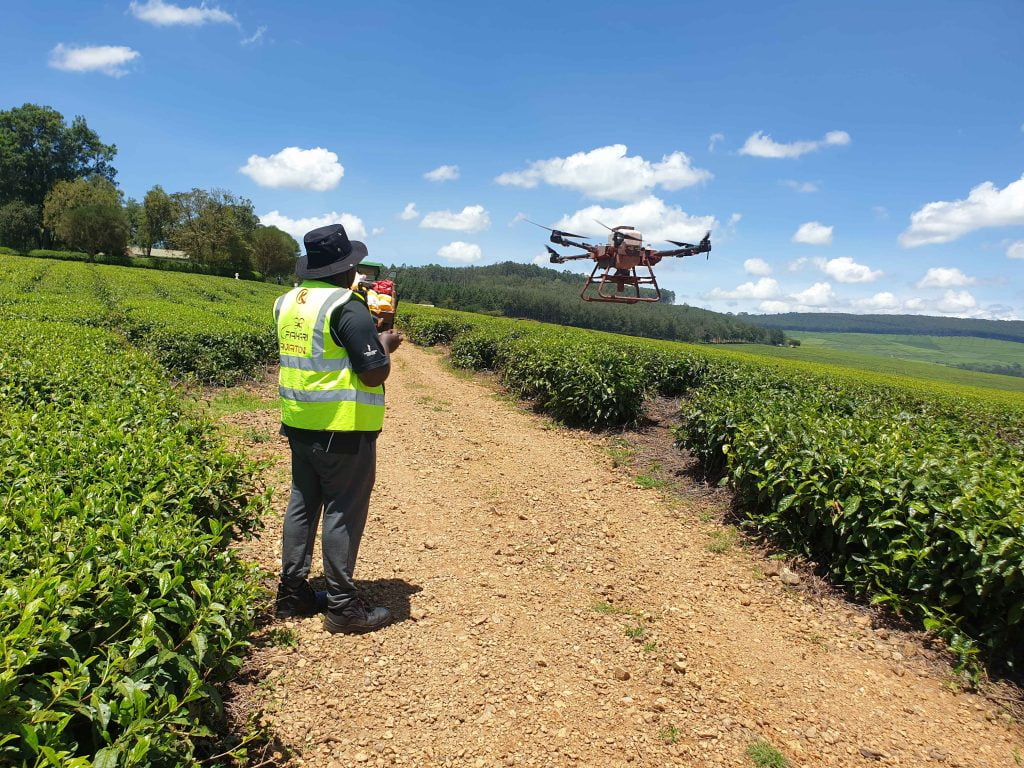 The additional drones will offer Fahari Aviation customers a wide range of functionalities, including spraying, spreading, seeding, and data collection on crop health and soil conditions. By integrating multispectral drones, precise variable spraying and spreading operations can be conducted based on farmland prescription maps. This technology is ideal for activities such as fertilizing, nutrient solution spraying, and afforestation through the seeding of small seed balls.
According to Fortune Business Insights, the global agriculture drone market is expected to grow by approximately 20% annually from $4.98 billion in 2023 to $18.22 billion by 2030
Since its inception, Fahari Aviation has had successful and high-impact agriculture partnerships with various companies such as Sasini and other players in the tea industry for spreading in tea farms, DWA Vipingo for sisal spraying, and crop health surveillance and several flower farms in Naivasha and Mount Kenya Region. Successful adoption of drone technology in the agriculture sector results in the reduction of resource wastage, increased yields and better farm management.