The New Kenya planters Cooperative Union (New KPCU ) has begun the disbursement of the Coffee Cherry Advance Revolving Fund. Agriculture CS Peter Munya announced this when he visited the New KPCU Dandora mills.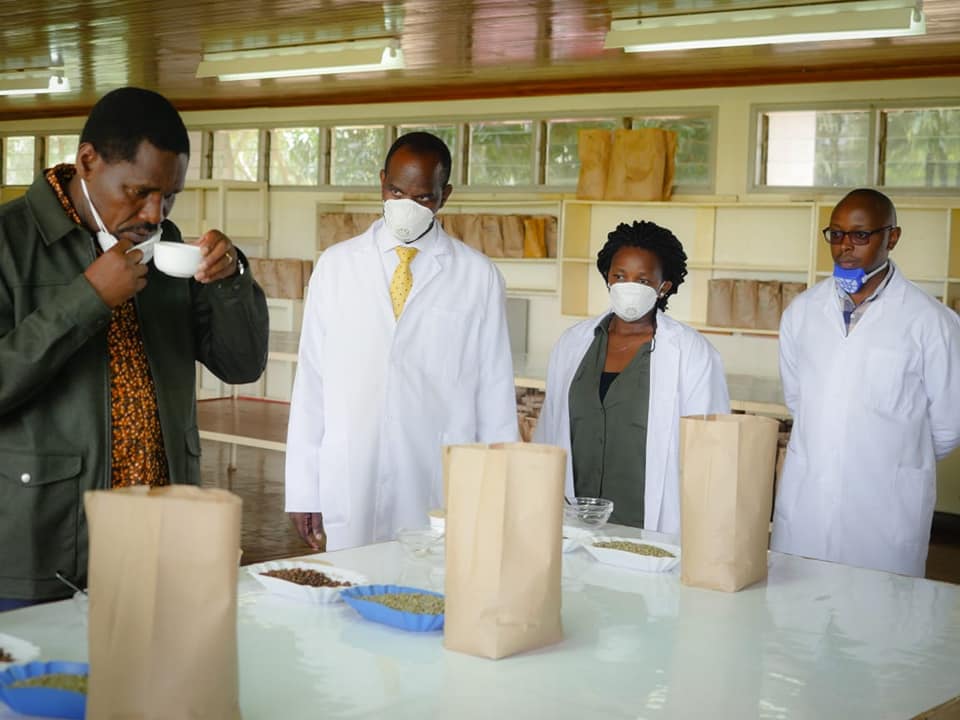 "The Coffee Cherry Advance Revolving Fund affords loans at a rate of three per cent to farmers affiliated to various cooperatives, including the Kenya Planters Cooperative Union. The amount that each farmer can access depends on the amount of coffee that they produce. Further, the government is supporting the farmers to access affordable inputs. We have recently negotiated prices of fertilizers down from Kshs 2800 to Kshs 2,3000 for 50kg bag of DAP. In this regard New KPCU has signed an MOU with KNTC to distribute fertilizer to famers. Coffee farmers are able to access the fertilizers directly from KNTC stores or through New KPCU. To improve on efficiency the government will continue supporting New KPCU and cooperatives to refurbish their factories," says Munya.
The CS says that he was pleased that the milling activity, which began in January, is going on and farmers are delivering coffee to the New KPCU coffee Mills. The Coffee Cherry Advance Revolving Fund is being disbursed based on the deliveries. He says that having been duly issued with the marketing license by Agriculture and Food Authority (AFA), New KPCU is now negotiating with both local and overseas buyers to get best prices for the farmers.
"May I assure the public that the ongoing coffee sector turnaround process will continue and be successfully concluded in a timely fashion," says Munya.