By Henry Kinyua
The Nairobi Coffee Exchange or the Auction as many people prefer to call it, continues with it's coffee trading every Tuesday.
This Tuesday, the 14th of November was not any different. Traders, farmers and other organizations trooped into the trading hall and online to sell or buy coffee that was offered by various farmers and farmer organizations through their agents.
A total of 8,812 bags (each weighing 50kg) of clean coffee were traded. This is equivalent to 543 tonnes of coffee.
The total value of the coffee traded was $1.9M or Kshs. 291M. This is a 13% increment from sale 3.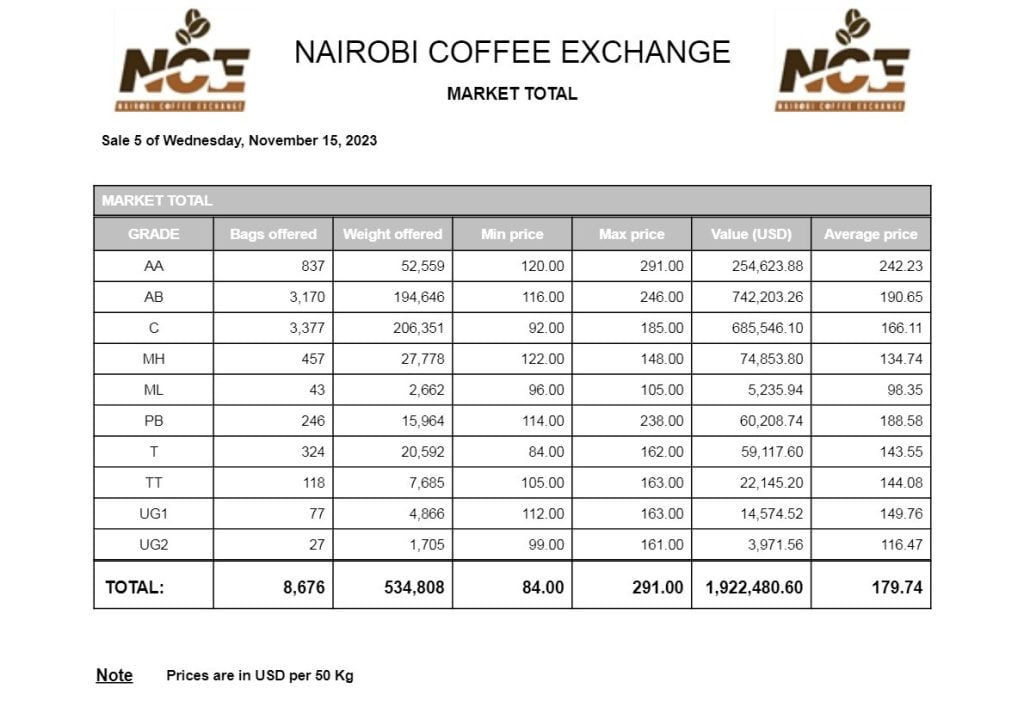 However, with regard to quality, low grades C and below continue to dominate the market and hence the low average price of $179 or $3.6 (Kshs. 537) per Kg. In this sale four Grades, that is C and below accounted for 51%.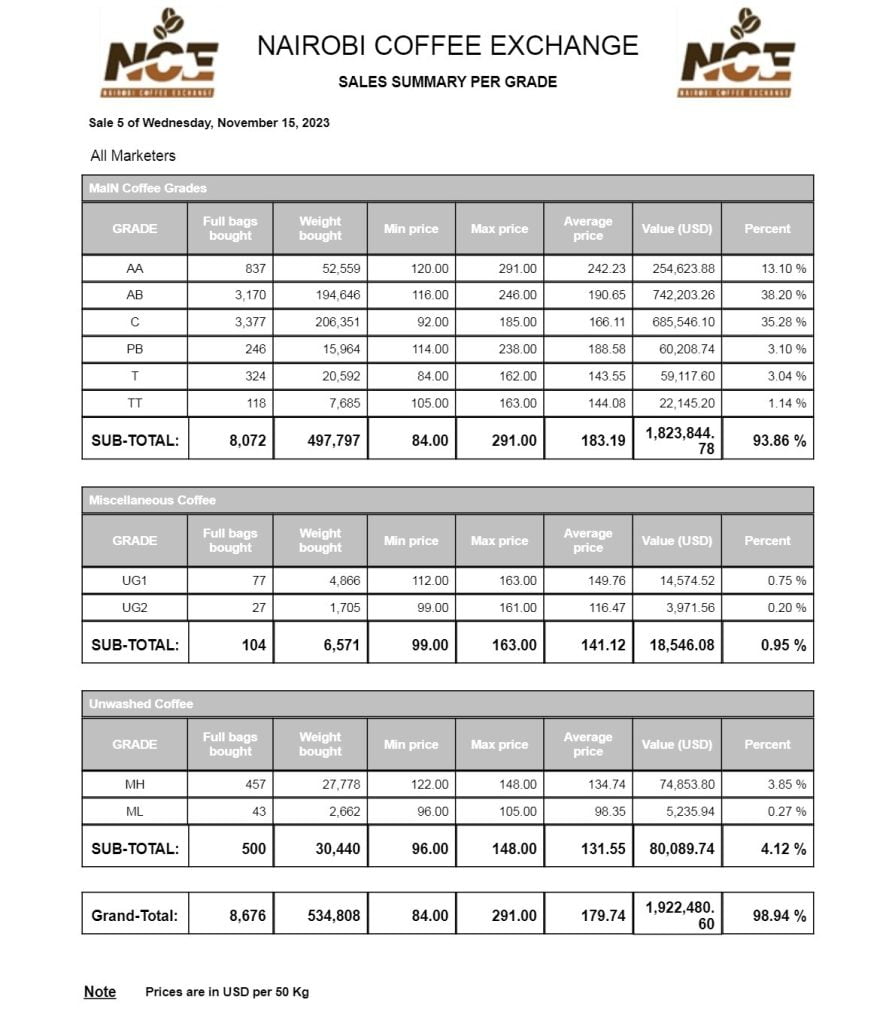 Seven agents presented coffee for market at the auction with New KPCU presenting 40% of the volumes traded. Kiambu Coffee Marketing Ltd did not present any coffee for marketing during this season.
With regard to buyers, the big buyers Taylor Winch, C.Dormans, Kenyacof and Ibero bought the largest volumes which was 63% of all coffee presented.
Interestingly in this 2022/2023 season we have seen the emergence of small buyers making it to the auction and buying a few bags. Kafe Koko Ltd, First Cup coffee and Kimani Coffee Experts procured 13, 11 and 10 bags respectively. Local roasters can now go to the auction and procure coffee for their businesses and do not have to buy from other buyers.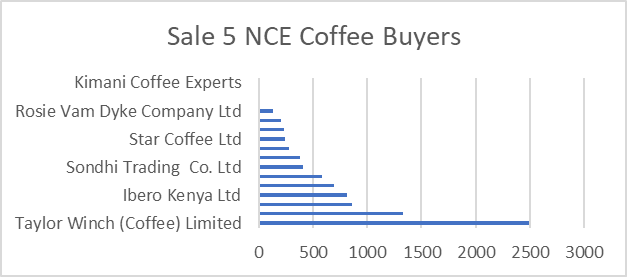 In summary, the aroma of Kenya coffee continues to permeate the walls of many coffee houses locally and internationally. The volume increased by 13% this week but still was way lower than a similar period last year.
However, as I said, this is not surprising for actors in the industry since we had drought and key stages of berry development last year. So overall volumes of coffee this year will be lower than last year's crop.