Mango is the second most produced fruit in Kenya after bananas. According to a report by TechnoServe in 2016,920,000 tonnes of mango were produced in Kenya. This is approximately 2.7 billion fruits. There are about 150 mango varieties grown globally out of which about 6 varieties are grown extensively in Kenya. Pineapple, avocado and watermelon follow in terms of production in that order.
Mango farmers can largely be categorized into three.
Smallholder farmers – 61% of farmers have less than 50 trees. They are the least commercial in the value chain and have little use of latest technologies.
Medium scale farmers. They have 50-300 trees. They are semi commercial to fully commercial with significant deployment of various technologies and are able to negotiate better prices due to consistency in quality.
Large scale farmers. These have over 300 trees. They are fully commercial and use some of latest technologies in production and post-harvest. They are consistent when it comes to quality and receive better prices for their fruits.
See below how different mango varieties look like and their characteristics.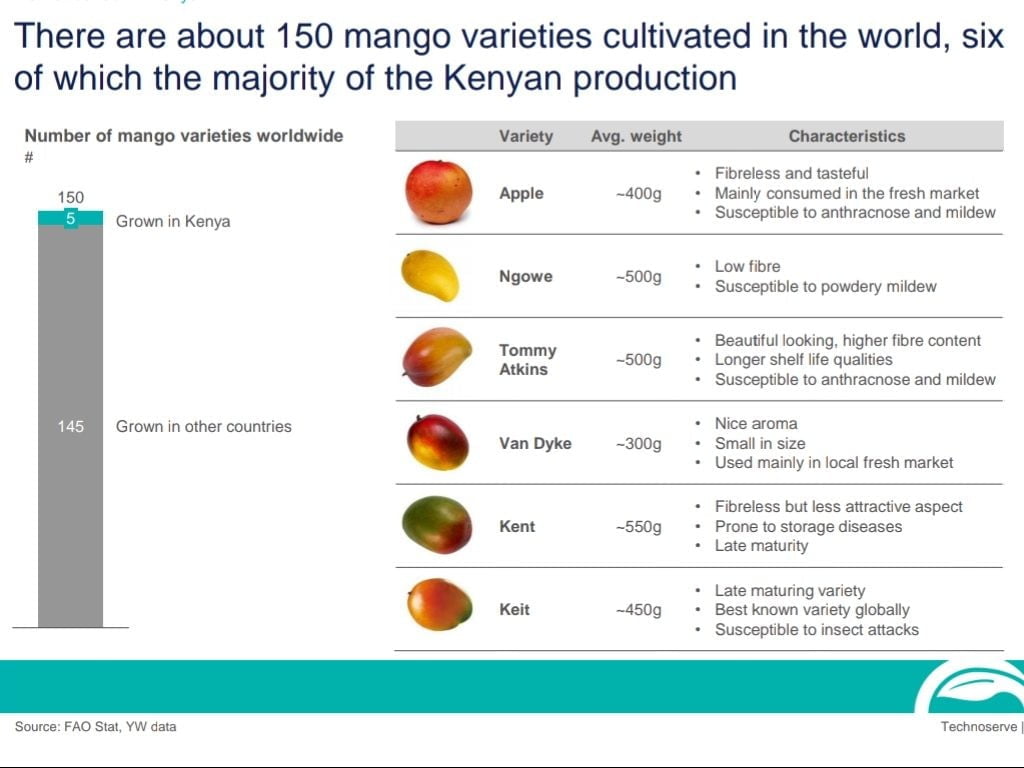 For more on Mangos,science and business opportunities keep it here