President William Ruto has directed the Ministry of Trade to work with stakeholders to develop a Kenya tea brand to guarantee farmers good returns.
The Head of State said, for a long time, Kenya tea has been used to blend other countries' brands.
As a result, their blended tea fetched more at the expense of Kenyan farmers. As of now, Kenya only exports 5 per cent of value added tea, which must grow to a minimum of 50 per cent in the next five years.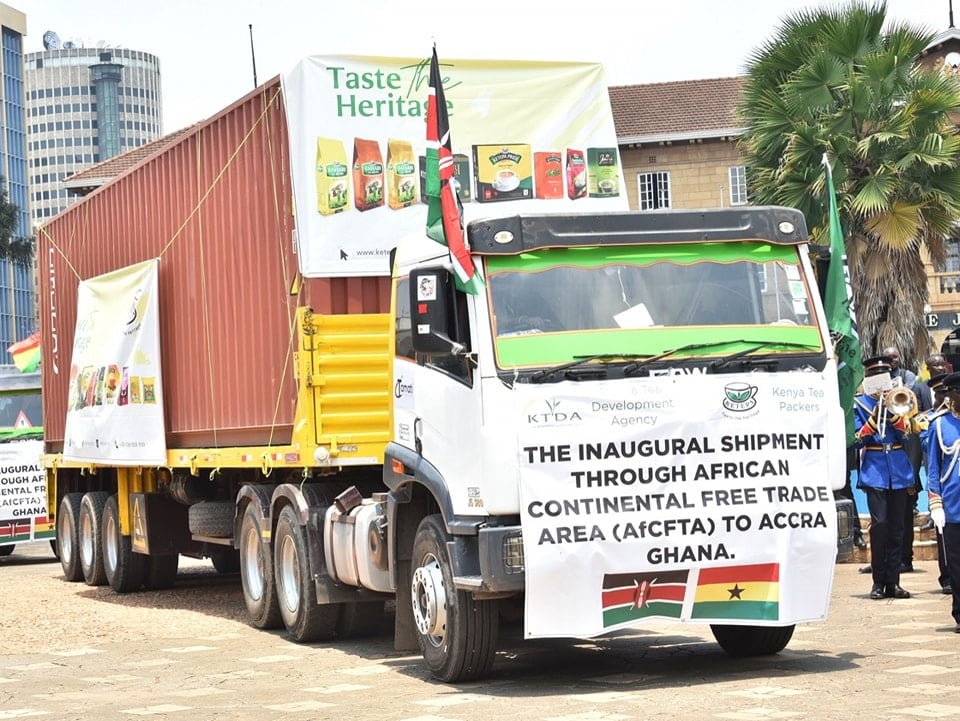 President Ruto spoke at the Kenyatta International Convention Centre in Nairobi on Wednesday when he flagged off the first consignment of Kenya tea destined for Accra, Ghana, under the African Continental Free Trade Area (AfCFTA) trade initiative.
"The instructions to the ministry are very clear. We must have a Kenya tea brand that we can market," the Head of State said.