The  government has deployed a second air spray aircraft to Isiolo to reinforce the spraying of desert locusts that have invade the country. This  was said by Agriculture CS Mwangi Kiunjuri as he confirmed that locusts have attacked Mandera, Wajir, Marsabit, Garissa, Isiolo and Samburu Counties. Monitoring has also been intensified  through chiefs, elders, County Commissioners and community members by asking that they locate, and report siting of any locust swarms at their resting habitats.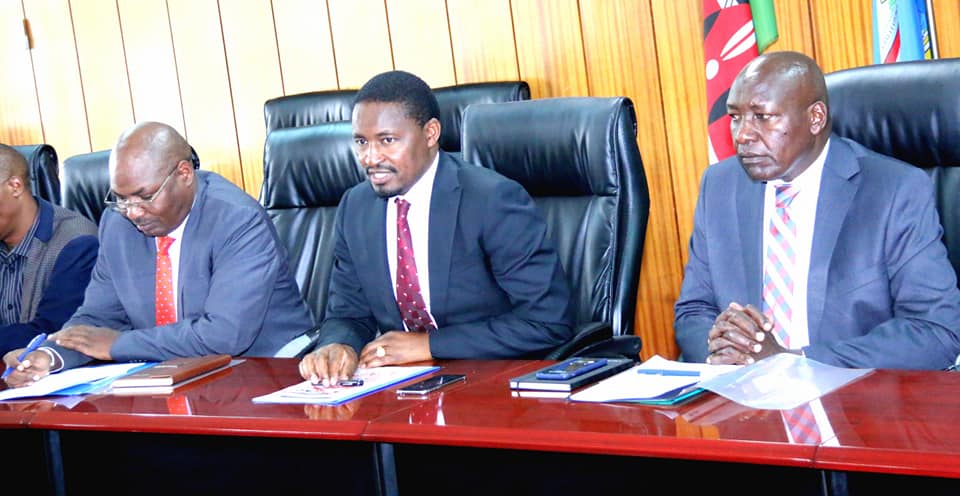 The CS says after the invasion, the Government immediately responded by mobilizing technical officers on the ground to start the control operations and training local people to support both the on-the ground interventions and with the aerial control crew.
The Government made available and distributed to the affected counties the required support in the form of:
pesticides,
vehicles mounted sprayers,
motorised knapsack sprayers,
hand held ultra-low volume sprayers and
Personnel Protective Equipment.
Several large swarms of locusts have been sprayed and they are currently tracking others with trained officers in the counties of Mandera, Wajir, and Marsabit.
"It is important for all of us to know that the most effective way to attack these locusts is when they are resting and not when they are on the move. This way, whole swarms can be attacked early mornings as they rest. Aware of the movement of these locusts, the Government is also taking precaution to ensure that they do not advance to other areas. In this respect, we are continuing to organize trainings and emergency briefings for key officers to be deployed to the affected counties to boost on-the-ground and aerial control measures," says Kiunjuri.
This includes mobilization of county ground teams to support control operations but also for preparedness in the event that the locusts spread to the surrounding neigbouring counties. These counties include, Isiolo, Samburu, Meru, Tharaka-Nithi, Kitui, Garissa, Embu and Laikipia. Governors have been asked to send their teams to Isiolo for a training and briefing that kicks off tomorrow – Saturday.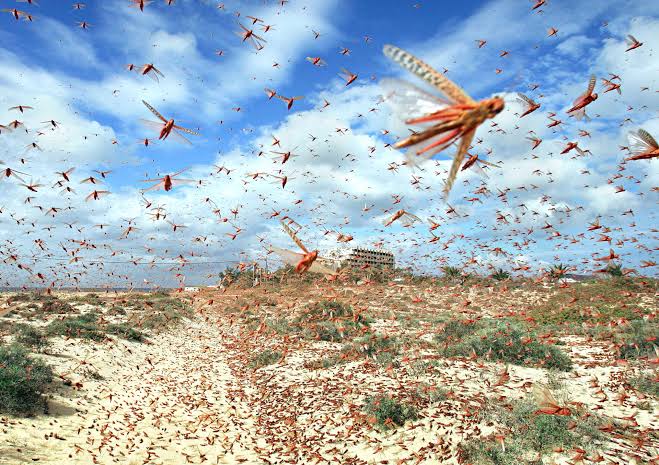 A multi-stakeholder command and communication center has been set up at the Ministry of Agriculture that includes the Ministry and its agencies – KARLO, KEPHIS & Pest Control Products Board (PCPB); Others are the University of Nairobi; the Desert Locust Control Organization of East Africa (DLOOEA), FAO, and ICIPE.
"It is important that we alert all Kenyans that not all grasshoppers are desert locusts. In fact, what was for example reported in one media station as locust siting in Machakos and Meru are long-horned variegated grasshoppers that are normally with us but which have now multiplied because of the weather changes. As you can imagine, fighting this invasion is not without challenges:
First, they are trans-boundary pests that must be fought through a regional strategy to ensure that they are attacked from their resting habitats. Unfortunately, because of insecurity in some of our neighbouring countries, it has been difficult to fight and prevent their migration. Second, the specialist body, the Desert Locust Control Organization of East Africa is a regional body based in Ethiopia and has the mandate of mobilizing both financial and technical resources. Whereas it has really been supportive and present, it has had challenges mobilizing the required aircrafts and financial resources," ads the CS.
The Government of Kenya says there are indications of support from FAO in the coming days which will enable them get a third aircraft and more chemicals.